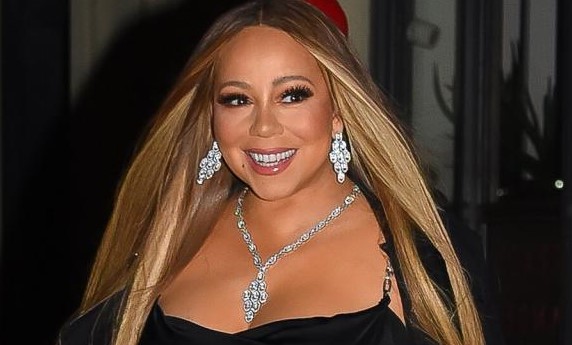 Mariah Carey is one of the most successful and celebrated singers of all time. With a career spanning over three decades, Carey has solidified her place as a true icon in the music industry. From her incredible vocal range to her chart-topping hits, Carey has captivated audiences around the world and left an indelible mark on the music industry.
Born in 1970 in Huntington, New York, Carey began singing at a young age and honed her skills by performing at local events and venues. Her talent was soon recognized by music industry executives, and she signed her first record deal in 1988 with Columbia Records. Carey's self-titled debut album was released the following year, and it quickly climbed the charts, earning critical acclaim and commercial success.
But it was Carey's second album, "Emotions," that truly showcased her vocal range and cemented her status as a powerhouse in the industry. The album's title track, which features Carey hitting a stunning high note that spans over five octaves, became a signature song for the singer and showcased her incredible talent.
Throughout the 1990s, Carey continued to release hit after hit, including "Dreamlover," "Fantasy," and "Hero," which became an anthem of sorts for anyone facing adversity. Her collaborations with other artists, such as "One Sweet Day" with Boyz II Men and "Heartbreaker" with Jay-Z, also topped the charts and solidified her status as a pop icon.
But Carey's success wasn't without its challenges. In the early 2000s, the singer faced personal and professional setbacks, including a highly publicized breakdown and struggles with her record label. However, Carey persevered and continued to release chart-topping albums, including "The Emancipation of Mimi" and "E=MC²."
Today, Carey's influence on the music industry is undeniable. She has sold over 200 million records worldwide, making her one of the best-selling music artists of all time. Her five-octave vocal range is unmatched, and her ability to hit high notes with ease has inspired countless singers and musicians.
But Carey's impact extends far beyond her music. She has used her platform to advocate for important causes, such as mental health awareness and the fight against HIV/AIDS. She has also been a trailblazer for women in the industry, breaking barriers and setting the standard for what it means to be a successful female artist.
In 2019, Carey was inducted into the Songwriters Hall of Fame, cementing her place in music history. And with her continued success and influence on the industry, it's clear that Carey's legacy will endure for years to come.
Mariah Carey is a true icon in the music industry. Her incredible vocal range, chart-topping hits, and advocacy for important causes have made her a beloved and respected figure. And with her continued success and influence, Carey's legacy is sure to continue for generations to come.