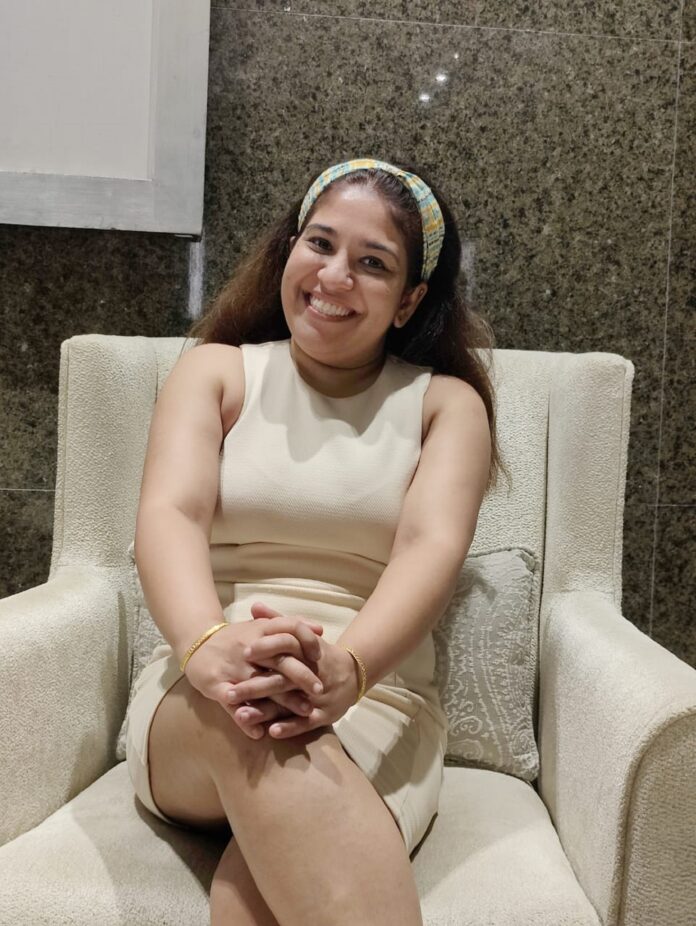 Exclusive Interview with Mansi Kathuria – Artist/ Film Editor/ Graphics Designer
Mansi Kathuria is a painter, film editor, graphic designer, traveller and a budding entrepreneur from Delhi India. A painter with focus on social causes through abstract art, colours the canvas of life. With a Certificate of excellence from the World Book of Records London, her paintings have been exhibited in London, Germany, New York and many online galleries in India. Her painting was selected as the Best Painting in New York Nil Gallery 5th Edition. Her other accolades include Dhruv Ratan Awards and Oppus Awards of Talent in Painting. Painting helps her to create, connect and communicate the unsaid. An entrepreneur by profession, Mansi has been a superhost for AIRBNB listings from last 3 years. She is also a professional cook sharing experiences on cooking with people from Japan, Germany, New York, Chicago, Spain, Australia, London and Italy.  An avid traveller, she has travelled across the world. As a freelancer, Mansi has edited films and designed creatives for many Corporates and NGO's.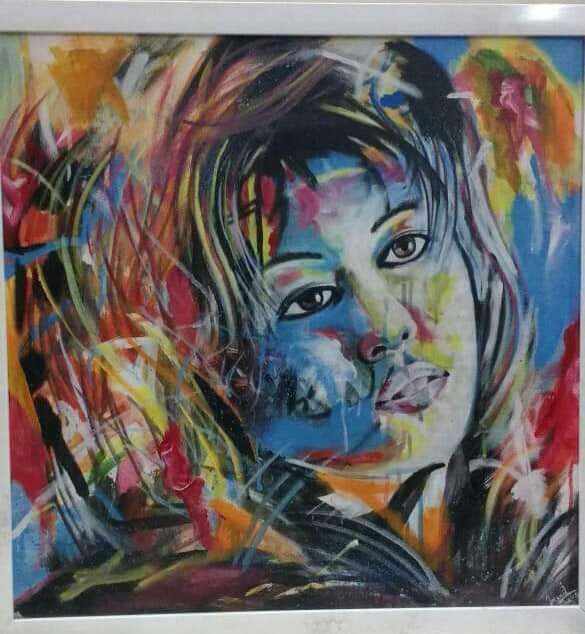 NY Glam: Tell us a little about yourself and your career beginnings.
An engineering graduate from Delhi, my painting journey started at tender age of 17. Painting gave me the medium to express myself and bring a radical change in the society. The last couple of years have been like a blessing with my work getting recognised at international level.
NY Glam: What projects are you currently working on?
Currently I am working on 3 major projects of mine.
Educating Girl Child
Breastfeeding in the Public
Menstrual Period Not a Taboo
Educating a girl child is very important for development of a civilized society. My painting works as awareness campaign in that direction. In India, menstrual period is considered as a sign of impurity and many girls are subjected to traditional restrictions during this time. Breastfeeding in public is again a global issue faced by many mothers. As an artist, it's my responsibility to raise awareness and influence the thought processes in making this world a better place.
NY Glam: What art do you most identify with?
I mostly recognize with art which is purpose driven. I firmly believe that art and artist are mirrors of society. Painting is something which I enjoy. Film making, graphic designing and photography are other form of art which I identify with. Storytelling is an important aspect irrespective of the art.
NY Glam: What themes do you pursue?
Homosexuality series for which I won the award was one major theme. Love is universal and has no gender. Recently I also worked on painting emotions of women through abstract work. Climate change is one theme which I am very close too. I plan to paint something in future.
NY Glam: What's your favorite art work?
My favorite art work is Girl in the mirror from Picasso, which shows the emotions of the girl in the mirror which is different from the girl with the make up on.
NY Glam: Tells us about some of your recent exhibitions. What memorable responses have you had to your work?
Exhibitions of my artwork was a wonderful feeling. My recent paintings were exhibited in London and India. I still remember when somebody messaged on Instagram and said that my work had the potential to create new vibes in the society governed by traditional thoughts. That was the best feeling. I also felt great when I was interviewed by a leading news channel of India for painting.
NY Glam: Tell us about one of your projects which you are very proud of.
Homosexuality project which won the award. The project is dedicated to the gay community.
NY Glam: What does "being creative" mean to you?
Being creative to me means embracing originality and making unique connections between seemingly incongruent ideas.
NY Glam: What are you trying to communicate with your art?
I want to connect with my audience and bring them to a world which is liberated devoid of rules, traditions and obligations.
NY Glam: What role does the Artist have in Society?
Artists have many different roles, but no matter what medium they use or style they explore, they all share the same purpose: to create art. Art that is beautiful, art that is political, art that is accessible, art that challenges, art that is expressive, art that is cryptic.
NY Glam: What are your thoughts on being an artist in today's world?
Art has remained immemorial, has gone through different civilizations, varied in importance and use in other times but managed to stay relevant. In today's world art is like meditation in chaos of life.
NY Glam: How has painting influenced your life?
Painting is like meditation to me. It has helped me as a form of art to survive, fight and heal emotions of people in this chaotic world.
NY Glam: What art movement or artist would you say influences your work most?
Picasso, Van Gogh, and M.F Hussain
NY Glam: What can we expect from you this year?
Apart from the few mentioned projects, this year I am planning to work on paintings communicated through body language.
NY Glam: Can you share with us three favorite things about your city/culture?
I am from Delhi, the capital of India. Architecture, Street food and art are three favourite things from Delhi.