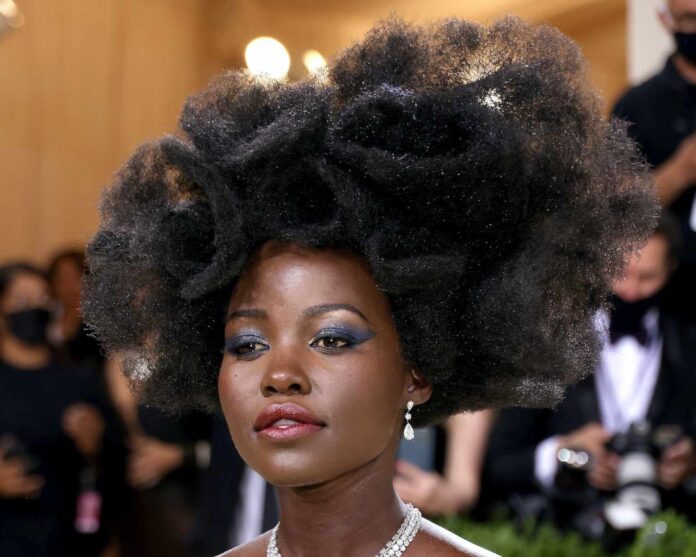 Lupita Nyong'o is a Kenyan-Mexican actress who has taken Hollywood by storm with her incredible talent and versatility. Born in Mexico City in 1983, she spent much of her childhood in Kenya before returning to Mexico for her teenage years. She later went on to study at the Yale School of Drama, where she honed her acting skills and earned a master's degree in fine arts.
Since then, Nyong'o has made a name for herself in Hollywood, earning critical acclaim and numerous awards for her powerful and captivating performances. She made her feature film debut in 2013 in the critically acclaimed film "12 Years a Slave," for which she won the Academy Award for Best Supporting Actress. She was also named People Magazine's "Most Beautiful Person" in 2014.
In addition to her acting career, Nyong'o is also known for her activism and philanthropy. She has been a vocal advocate for women's rights, and has used her platform to raise awareness about issues such as gender-based violence, HIV/AIDS, and albinism. She is also a Goodwill Ambassador for the United Nations and has been recognized for her work in helping to improve the lives of others.
Nyong'o has also been praised for her style and fashion sense, and has become a red carpet favorite. She has been named one of the best-dressed celebrities by numerous fashion magazines, and has even graced the cover of Vogue. She has also been a brand ambassador for several major beauty and fashion brands, further cementing her status as a style icon.
In recent years, Nyong'o has continued to take on challenging and diverse roles, further showcasing her talent and versatility as an actress. She has starred in several critically acclaimed films, including "Queen of Katwe," "Us," and "Black Panther," and has received numerous awards and nominations for her performances.
Lupita Nyong'o is a true star in Hollywood and beyond, using her talent and platform to make a positive impact on the world. She is a true inspiration to women everywhere, and continues to inspire and captivate audiences with her radiant talent and stunning performances.