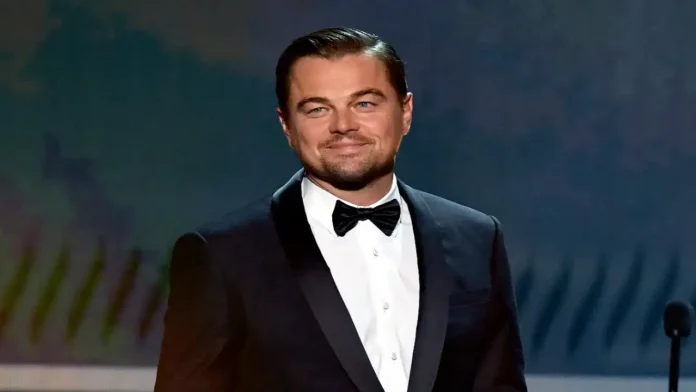 Leonardo DiCaprio is a household name in the world of acting. He has been in the industry for over three decades and has established himself as one of the greatest actors of his generation. Born on November 11, 1974, in Los Angeles, California, DiCaprio showed an early interest in the arts, performing in school plays and local theater productions. He started his acting career in the late 1980s, appearing in various television shows and commercials.
DiCaprio's big break came in the early 1990s when he was cast as Tobias Wolff in the biographical film "This Boy's Life" (1993). This performance led to more opportunities, including a role in the critically acclaimed film "What's Eating Gilbert Grape" (1993), where he played the mentally challenged brother of the lead character. He continued to take on challenging roles and soon became one of the most sought-after actors in Hollywood.
One of DiCaprio's most memorable performances was as Jack Dawson in the blockbuster film "Titanic" (1997), directed by James Cameron. The film was a massive commercial success and made DiCaprio a household name. He received widespread recognition for his performance, cementing his status as one of the leading actors in Hollywood.
DiCaprio's success in the film industry has been recognized by numerous awards and nominations. He has been nominated for six Academy Awards, and in 2016, he finally won his first Oscar for his role in "The Revenant" (2015), directed by Alejandro G. Iñárritu. In addition to his Academy Awards recognition, DiCaprio has also won numerous Golden Globe Awards, BAFTA Awards, and Screen Actors Guild Awards.
DiCaprio's impact on the world goes beyond his acting career. He is a committed environmentalist and has used his platform to raise awareness about environmental issues. He has also used his wealth and influence to support various environmental organizations and initiatives, including the Leonardo DiCaprio Foundation, which focuses on supporting environmental conservation and sustainability efforts around the world.
Leonardo DiCaprio is a true icon in the world of acting. With his talent, dedication, and impact, he has earned a place in the pantheon of great actors. He continues to inspire and captivate audiences around the world and will undoubtedly remain a leading figure in Hollywood for many years to come.