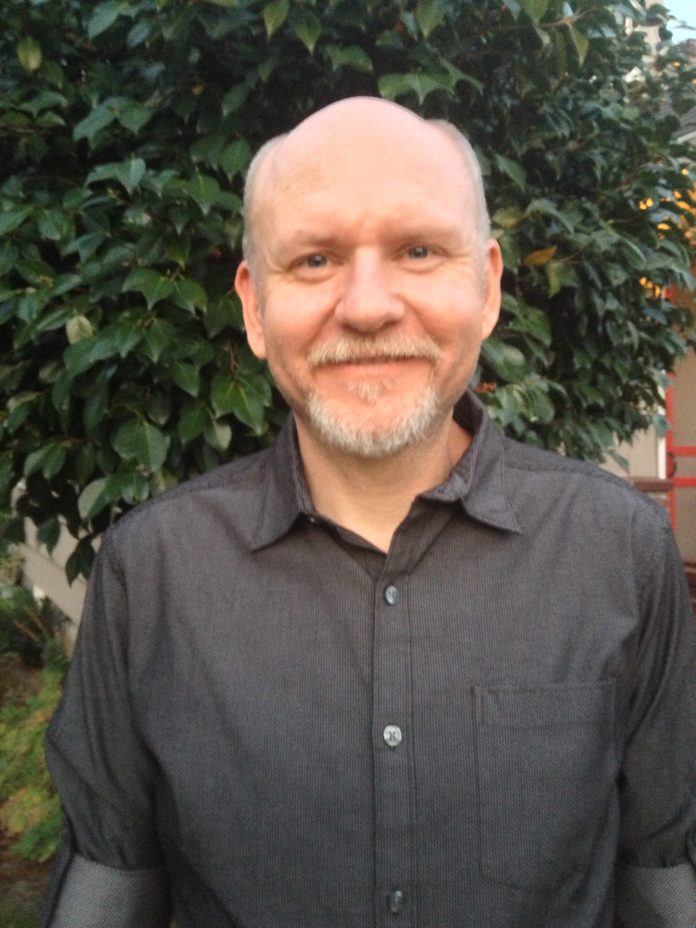 Exclusive interview with Dan Schaefer – Filmmaker
Dan Schaefer is an American Film director, producer and artist. His primary focus has been as storyboard artist on numerous films, commercials, print, and short subjects since 1986. His projects cover a wide range of genres such as drama, science fiction, comedy and animation adapting variations in style by working with filmmakers such as Gus Van Sant in drama, to comedy for Tom McCarthy.
Schaefer was raised in Oregon and attended Portland State University where he took a class on animation from noted Disney animator Stan Green, which would set him on course into the field of animation, illustration and filmmaking. After a period of apprenticing for artist Randy Emberlin and Ron Randall, he embarked on a career as an illustrator for a variety of companies such as Marvel, Dark Horse and DC Comics.
In 1989, Schaefer was contacted by an artist in LA about a project in animation that would lead him into storyboarding for MWS on the Teen-Aged Mutant Ninja Turtles and James Bond Jr. The foray into animation would then lead into a three-year stint at Adidas America/International producing designs, comps and storyboards for filmmaker Andrews Jenkins on projects involving the New York Yankees and Kobe Bryant.
Entering a broader market of advertising, he would add clients such as Nike, Coca Cola, Microsoft, IBM, Cadillac, Chevy, and the NBA. In 2003, started work on the MGM film Dust Factory providing concept art and storyboards, leading into work on numerous feature films such as Paranoid Park, The Burning Plain, Management, Gone, Lean on Pete and Timmy Failure. 2010 would mark Schaefer's entry into network television on Dean Devlin's Leverage and later The Librarians TV series. From 2011, there would be projects that included six seasons on NBC's Grimm, Netflix's American Vandal and HBO's Here and Now.
From 2003 on, his focus would include directing short subjects and feature length documentaries such as Mania, a film about the history of the Portland Trailblazers and Figaro: Living in the Moment of a Character about the collaboration between Kentucky and Polish music academy's. Schaefer directed and produced a TV series based on Mania, called Rip City Stories for Comcast Sports from 2009-2011.
In 2019, began work directing and writing on the short film/music video called Highland Home. Schaefer would bring together a group of present and former collaborators to produce the fictional film over a course of four days. The project was shot in both Portland Oregon and locations near Lincoln City and later accepted into numerous film festivals including Cleveland International and Pasadena Film Festivals, winning several awards along the way.
NY Glam: How long have you been making films and videos?
I've been in the media business including print and film since 1986. I started in the animation business on the Teen-Aged Mutant Turtles animated show in 1989 after a fellow storyboard artist in LA suggested me. I went into storyboarding for Adidas International in 1996 and working in feature films soon after with the MGM film The Dust Factory for director Eric Small and have gone on to storyboard 45 features including Paranoid Park for Gus Van Sant and more recently working with Tom McCarthy on Disney's Timmy Failure.
I started directing my own films in 2003, focusing mainly on documentaries after working with Academy Award nominated director Skye Fitzgerald.
NY Glam: What film was your directorial debut?
The documentary about the Portland Trailblazers called Mania was my feature directorial debut and premiered at the NW Filmmakers Festival in 2008. The film took about two years to complete and I interviewed more than 50 personalities connected to the team including NBA champions Jack Ramsey, Maurice Lucas and Clyde Drexler.
NY Glam: What is your recent film about?
The Highland Home story was inspired by my own search for background in my English/Cornish history. When Brent Rogers approached me about making the film I used the lyrics to build a story set in the 1750's. After meeting with the composer and arranger, I pitched the story with loose storyboards.
The story is about a young girl mulling around her families attic when she comes across a very old book with links to her families distant past in Scotland. As she reads the lyrics, she imagines the story of a woman who has a whirlwind romance only for that love to be lost at sea.
NY Glam: How did you go about casting for the film?
Lori Lewis was approached to cast the film and brought several choices for the lead characters including Grant Gosch as the Scottish man. Karen had sung the original music and was my only choice to play the Scottish woman. The casting went about primarily on how the characters were supposed to look and relying on Lori's knowledge of the casts acting ability. After meeting with the actors and discussing their roles, I felt confident that the choices we made were great!
NY Glam: What was the most important lesson you had to learn that has had a positive effect on your film? How did that lesson happen?
As with all projects, you learn something new. Having worked mostly directing documentary, I had to rely on my experience with the many directors I've worked with over the years and my time observing on set shaping a story and visuals. Jonathan Frakes who I had worked with on the TV show Leverage for example, had a quick style of directing that moved the production forward and resulted in a natural spontaneity. I would need that speed to get though all the shots and keep it looking real. Working with both the actors and the DP to get what we needed depended on trust and I never had a doubt. I had worked with the DP's John Waller and Ben Canales for many years and storyboarded out the film with their skills in mind. As with the actors, I looked for what they would bring to the table personally, making sure we were telling the story and allowing them to be free to express their characters.
NY Glam: Tell us a bit about the other films you've made and your other projects.
After finishing Mania in 2008, threads from that film turned into my film Kings of the Road. KOTR was the story of Portland Oregon's most popular professional hockey team in the 60's and early 70's spurred on by the eventual creator of the Portland Trailblazers, Harry Glickman. My interview with Harry Glickman for Mania also painted a picture of an amazing team in the Buckaroos and I was inspired to do a film about their story.
My third film, Figaro: Living in the Moment of a Character began after my wife Susan Sittko Schaefer was brought onto the show as their Hair and Make-up designer, to what would be an international collaboration between the Louisville School of Music and the Szymanowski Academy of Music in Katowice, Poland. It sounded like an incredible opportunity to catch this story that would turn out to be a fantastic journey between two cultures.
My forth film, House By the Side of the Road dealt with the Abbott family and their experience living on family's farm in Morrison Illinois, including stories of settlers moving west, the Underground Railroad and developments in farming that changed the culture.
Besides working in documentary I work as an illustrator for advertising including clients such as Nike, Adidas, Dr. Pepper, Microsoft, IBM, Cadillac, Nintendo and many more.
My career started out in print, working for publishers like Marvel comics, Dark Horse, DC Comics, Beckett, and Golden Books drawing stories in pen and ink.
NY Glam: What role have film festivals played in your life so far?
All of my films have been involved in film festivals and have been a useful tool to reach a wider audience. You also get to get to know other filmmakers and trade filmmaking tips with those filmmakers. Networking is the most valuable resource you get in the festival experience.
NY Glam: Is it harder to get started or to keep going? What was the particular thing that you had to conquer to do either?
This is a good question. Resources allow a project to move forward and blossom, whereas a project you start on your own takes more concentration and endurance to see it through. Maintaining your motivation without a network takes a lot; so realizing a project will take time requires patience and a solid achievable plan. Have a plan and a list of things to do and a vision for your final project and you can do it!
NY Glam: How has your style evolved?
The more you do the more you learn. The more you learn the more tools you have to achieving your goal, whether that be a film, book or anything else. Every project has the seeds of resources you will need in the next one, so keep expanding that list. My style has changed with the experiences I've had working with other filmmakers and artists. For example, most of the crew that I invited to work on HH I had worked with on a variety of other projects, so that influenced how I went about creating the video.
NY Glam: What has been your personal key to success?
Have a few goals and be persistent.  Learn a skill and hone it the best you can as tools for the future. 
NY Glam: What are you thinking about doing next?
I've just finished two screenplays that I want to develop as well as a sci-fi short film I want to produce. I'm always involved in advertising projects and film projects, so the next film that I'm excited about is The Water Man where I was the visual consultant working for director David Oyelowo. Hopefully it will be out in 2021.
NY Glam: Where does your studio want to go from here?
Although I work with a lot of productions around the country, I often work with my friends here in Oregon on a variety of cool projects! The film industry here in Oregon is like a family, so I always look forward to working with them again on something new.