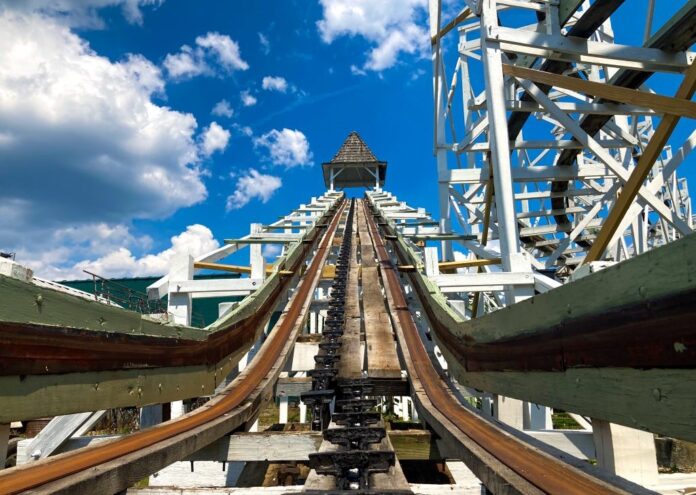 Lakemont Park, located in Altoona, Pennsylvania, is a historic amusement park that has been entertaining families and visitors for over 120 years. It is one of the oldest amusement parks in the United States and has a rich history that dates back to the late 1800s. Today, it continues to be a popular destination for tourists and locals alike, offering a wide range of rides, attractions, and activities.
One of the highlights of Lakemont Park is its collection of classic amusement park rides. The park is home to several classic wooden roller coasters, including the Leap-the-Dips, which is the oldest roller coaster in the world that is still operating. Other popular rides at the park include the Skyliner, which was built in 1960 and offers riders a thrilling ride on a classic wooden coaster, as well as the Toboggan, which is a unique bobsled-style coaster that offers a wild and exciting ride.
In addition to its classic rides, Lakemont Park offers a range of other attractions and activities for visitors of all ages. There is a large water park area, complete with a wave pool, water slides, and other water-based activities. The park also features a miniature golf course, go-karts, batting cages, and a driving range, providing a range of options for those who want to have some fun without going on the rides.
One of the most unique attractions at Lakemont Park is the Island Waterpark, which is a water-based play area designed specifically for younger children. It features a range of interactive water features, including spray fountains, water slides, and a large water play structure. This area is perfect for families with young children who want to enjoy some water-based fun in a safe and supervised environment.
Lakemont Park also offers a range of food and beverage options, with several concession stands and restaurants located throughout the park. Visitors can enjoy classic amusement park foods, such as hot dogs, popcorn, and cotton candy, as well as a range of other options, including pizza, burgers, and ice cream.
Overall, Lakemont Park is a great destination for families and visitors who are looking for a fun-filled day out. With its collection of classic rides, water park, and other attractions, there is something for everyone to enjoy. Whether you're a thrill-seeker looking for an adrenaline rush or a family looking for a day of fun and relaxation, Lakemont Park is the perfect destination.