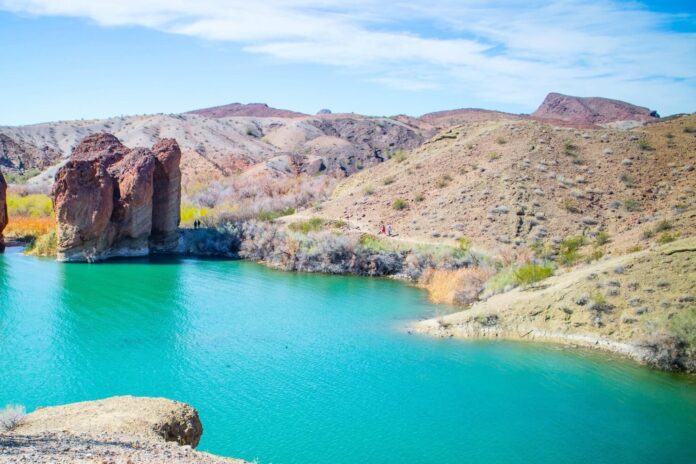 Nestled in the heart of the Arizona desert, Lake Havasu is a hidden gem waiting to be explored. Known for its crystal clear waters, scenic landscapes, and abundance of recreational activities, Lake Havasu has become a popular vacation destination for those seeking a break from the hustle and bustle of everyday life.
Located on the Colorado River, Lake Havasu is surrounded by rugged mountains and is home to a diverse range of wildlife, including bighorn sheep, bald eagles, and coyotes. The lake itself covers over 19,000 acres and has more than 450 miles of shoreline, making it an ideal location for water-based activities such as boating, fishing, and swimming.
One of the most notable features of Lake Havasu is the London Bridge, which was purchased by the city in the 1960s and shipped over from England. The bridge has become a popular tourist attraction and a symbol of the city, with many visitors stopping to take pictures or walk across it.
In addition to its natural beauty and historic landmarks, Lake Havasu is also known for its vibrant nightlife and entertainment scene. The city is home to a number of bars, restaurants, and nightclubs, as well as several annual events such as the Havasu Balloon Festival and the Rockabilly Reunion.
For those looking to explore the outdoors, Lake Havasu offers a range of hiking and biking trails, as well as opportunities for off-roading and rock climbing. The nearby Havasu National Wildlife Refuge is also a popular destination for bird watching and nature enthusiasts.
Overall, Lake Havasu, Arizona offers something for everyone, whether you're looking for a relaxing getaway or an action-packed adventure. With its stunning natural beauty, rich history, and diverse range of activities, Lake Havasu is a must-visit destination for anyone traveling to Arizona.