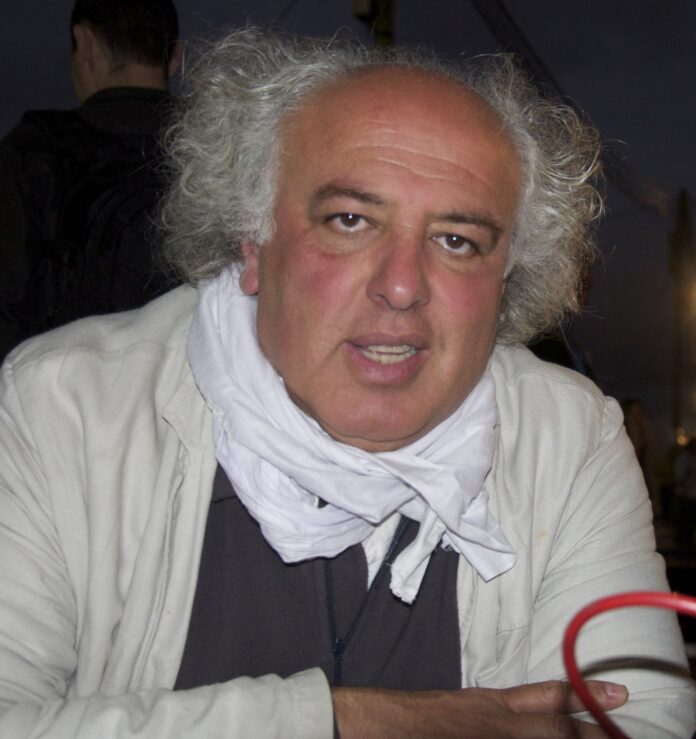 Exclusive interview with Koutaiba Al-Janabi – Filmmaker
Koutaiba Al-Janabi was born in Baghdad, studied photography and cinematography in Budapest, Hungary. He worked as a producer/director for televisions, as cinematographer on feature films, he directs and produces his own award winning short films and documentaries (such as "The Train", "Wasteland", "The Ever Restless Man", "Against the Light"), and his first feature film, "Leaving Baghdad", won first prize in Dubai, a British Independent Film Award, was nominated for Cinema for Peace Award in Berlin, and was screened at the Museum of Modern Art in New York.
"Stories of Passers Through" (2018), a feature film shot over 30 years won best experimental feature title at the London Independent Motion Picture Awards, was screened at the British Film Institute, at the Institute of Contemporary Arts in London, and is being shown at festivals and events worldwide. "The Woodman" received post production funding from the Doha Film Institute and the Cairo Film Connection and on numerous nominations and award, such as the Berlin Indie Film Festival, Cannes world film festival, Sevilla Indie Film Festival, the IFFNY and others.
Koutaiba produces his own films and is looking to create new ways of telling stories, as art cinema, cinema of the soul, cinema of alienation in society, representing those who do not belong.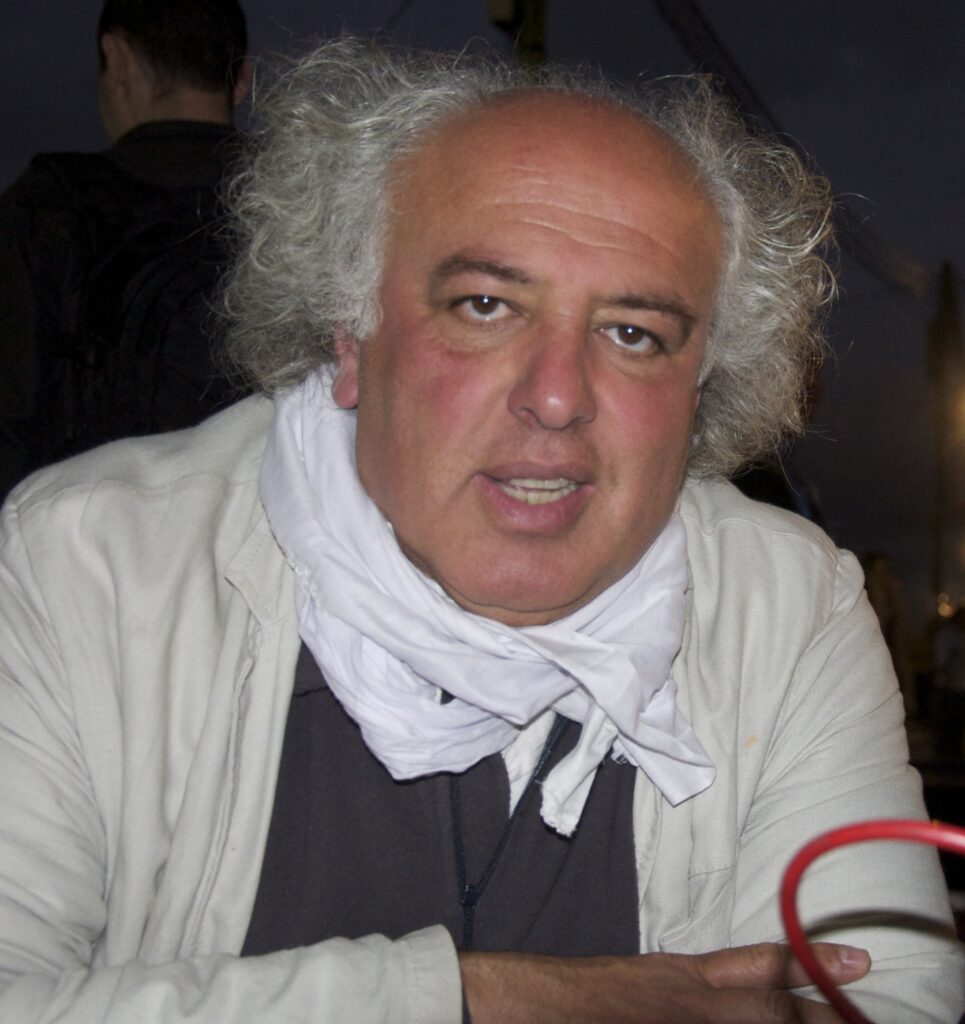 NY Glam: Tell us a little about yourself, growing up and your passions.
My name is Koutaiba Al-Janabi, I am from Iraq, Baghdad. I have loved photography and cinema from a young age. I learned from the beginning that without knowing how to shoot still images, it is not possible to shoot moving images, make films. That is how I decided to learn photography. I went to Budapest, Hungary, at a young age, and I studied photography first then joined the Hungarian Academy for Film and Theatre. My desire has always been to take photos and interact with subjects and characters who have no voice and interact with strangers, the displaced, to understand and represent their spirit and feelings. I have always worked with those who suffer from difficulties in life, and dealt with the concept of their internal fear, with the influence of the authorities on us. This is reflected in my photography and my short films of that period.
I am from Baghdad, and my childhood and youth were defined by the regime of the dictator Saddam Hussein, by repression and many wars, and that is why I felt it my duty to speak about the victims of oppressive regimes.
NY Glam: Did you have any specific influences growing up that lead you towards the film industry?
I was greatly influenced by the world of cinema, spending a lot of time in the movie theatres of Baghdad when I was very young. I was strongly influenced by Italian cinema, the films of neo-realism, and the films of great directors such as Roberto Rossellini, Vittorio De Sica, also Godard and the Egyptian cinema, where the first film school opened in the Middle East. Later in Hungary, I also carried on in the cinemas in Budapest, where I watched and learned more and I got acquainted with independent American films and closely followed the work of directors like Jim Jarmusch.
NY Glam: What are you currently working on?
Now I am working on my fourth feature film, "Daoud's Winter", we will shoot it in Baghdad and in southern Iraq, in a creative collaboration with the young Iraqi producer, Ali Raheem.
NY Glam: What were your main responsibilities on this film?
My current film at the festival is the feature film The Woodman. The film is one of my own productions. I wanted to make a movie starring a human-sized wooden dummy, who does not speak or move. That is why I found it difficult to convince producers to join me in this adventure, and for this I jointly produced the film with producer Hanna Heffner, who played the role of the Woman in the movie. I was also behind the camera as director of photography. This is a movie that was close to the concept of auteur cinema.
NY Glam: Can you tell us about your experience in working with your team in this film?
It was an exciting experience to work with everyone and see the interaction with the film's hero, the wooden character. I worked with the editor, Hugh Williams, as well as the creative sound editor, Rana Eid, who were able to give this feeling of fear, tension and sympathy with the wooden hero of the film. Thus, we all cooperated to convey feelings and give the spiritual touch to the Woodman, as well as conveying the feeling of the East, with a wonderful interaction from the music composer Nadim Mishlawi.
I would also like to thank the filming staff, especially Hanna Heffner, who helped produce the film, as well as played the character of the Woman in the film, and Mihaly Palko, who played the caretaker, and without their contribution, it would have been impossible to complete the journey of the Woodman.
NY Glam: What was the most important thing for this movie to achieve from a narrative and character stand
I intended to make a film about the feelings of the stranger and the immigrant, but in a different, new way. That is why I opted to create this symbol, for the hero of the film to be made of wood, a human-size dummy, fleeing from the forest – his homeland – and where he wants to return to, back to his homeland.
My intention was to present something different from most of the films that dealt with the stories of generations displaced people that characterizes our current era.
In my movie, The Woodman, the hero, wants to return to his homeland, representing what the displaced feel. Leaving, becoming refugees, was not their dream. Their dream is to go back home. The three characters of the film meet briefly in one place and they have in common human sympathy for each other, carrying their own longings and fears.
NY Glam: What makes a film interesting for you? What are three qualities that you look for in a movie?
With the movie The Woodman I intended to make an independent and creatively free movie, and tell the story as in auteur cinema.
So, the film, The Woodman, is the last part of my trilogy, where the first movie is my feature film "Leaving Baghdad", and the second the experimental feature film "Stories of Passers Through". The films are connected by the subject, the displacement, exile, the feelings of fear, questions of belonging and longing. In The Woodman, I intended to create a film with little dialogue and to focus on the creative aspects in terms of camera, lighting, montage and sound, as well as adding suspense to create a spiritual interaction between the Woodman and the viewer.
NY Glam: What other films have you produced?
For more than thirty years, I have produced and directed a number of short films, the most important of which are "The Train", "Still Life", and "No Man's Land". I also produced documentaries, and three feature films: "Leaving Baghdad", "Stories of Passers Through" and my latest movie "The Woodman".
NY Glam: What are you most proud of? Describe your biggest accomplishment to date?
I am proud of everything I have accomplished because all my films come from my soul and I have always followed my own heart. In the past 10 years, I have made three feature films as a trilogy of independent movies, as auteur cinema, winning a number of awards. I also found distributors for my films; The Woodman is with Mad Solutions.
NY Glam: What criteria do you use to select a script, screenwriter etc.?
I am an enthusiasts of auteur cinema, which means that I prefer to write scripts for my films myself, and have done so for more than thirty years.
NY Glam: What are your ambitions as cinematographer?
I started filming at a young age and the photographic camera was my best friend. After that, I studied cinematography and worked on a number of feature films with others as a cinematographer, but I was always looking for my own world in photography, which is why I started directing and shooting my films. I always have the picture in my mind. I want it to speak more than the dialogue and to be the language of expression, using lighting, composition, working with different lenses. Through these tools, I intend to reflect the spirit of the characters in my films. The best example now is my movie The Woodman, where the main character is a piece of wood without words or movement. I tried to create sympathy for this hero of the movie through the camera, lighting, composition, to gain the engagement and sympathy of the viewer.
NY Glam: Do you have any upcoming projects that you're super excited about?
I am now working very hard in Baghdad on the preparation of my next feature film "Daoud's Winter, and we are at a stage where we have completed the recce for locations, and are looking for actors, new, fresh faces, to contribute to our project. We will shoot in Baghdad and in the south of Iraq, working with the producer Ali Raheem and the team will also include the sound designer Rana Eid.
NY Glam: What advice would you give to someone who is aspiring to enter the film industry, especially as a film director?
If you want to work and look for excellence in your cinematic achievement, no matter how short or long it is, you have to be a friend of the camera and try hard to bring your film to festivals and shows that provide an opportunity for people to see your work and talk about it.