Exclusive Interview with Kentaro Yamagishi – Film Director
Kentaro Yamagishi is the representative and director of the independent film production team called "Project Yamaken". He is also a commercial film director.
"The Memory Stealers" (2007) was nominated at the 11th Shanghai International Film Festival.
The short film "Nowhere Girl in Tokyo" which was produced in 2012 has been remade as a feature-length film by Mamoru Oshii featuring Nana Seino as the main character.
In 2018, he made his commercial film debut with "Pumpkin Girl"(starring Rina Takeda).
NY Glam: How long have you been making films and videos?
-My father was rare in those days and had been shooting me with an 8mm film camera since I was a kid. I think my first video work was to make a toy stop-motion animation with my father's 8mm film camera when I was in elementary school. Over ten years later, I created my own indie team in 2000. I was 23 years old.
NY Glam: What film was your directorial debut?
– The screen debut in an indie film is "Bikkuri Syakkuri*" (2002). It's a 15-minute comedy movie that starts hiccups when you press the button that arrives at home and dies after he hiccups 100 times. He made his debut as a commercial film director in the children's animal movie "We are an Animal Expedition Fuji Safari Park Adventure" (2014). It is a movie for characters to meet various animals while traveling around the safari park with children and learn more about the animals.
*suprise and hiccup
NY Glam: What is your recent film about?
-The newest work is a spin-off short film "To the Future Kimi to Boku", which is a theatrical production. This film is based on stage "A phone call can be made one year before the death of a loved one who has died." On the stage, I drew the side that makes the call, but in the short film, I drew the side that receives the call. It depicts the hero who lives hard while being informed of the day he will die. Usually, my work is action-oriented, with many cuts and good tempo, but this work is the first to challenge the production as if the number of cuts was suppressed as much as possible and the daily life was cut out.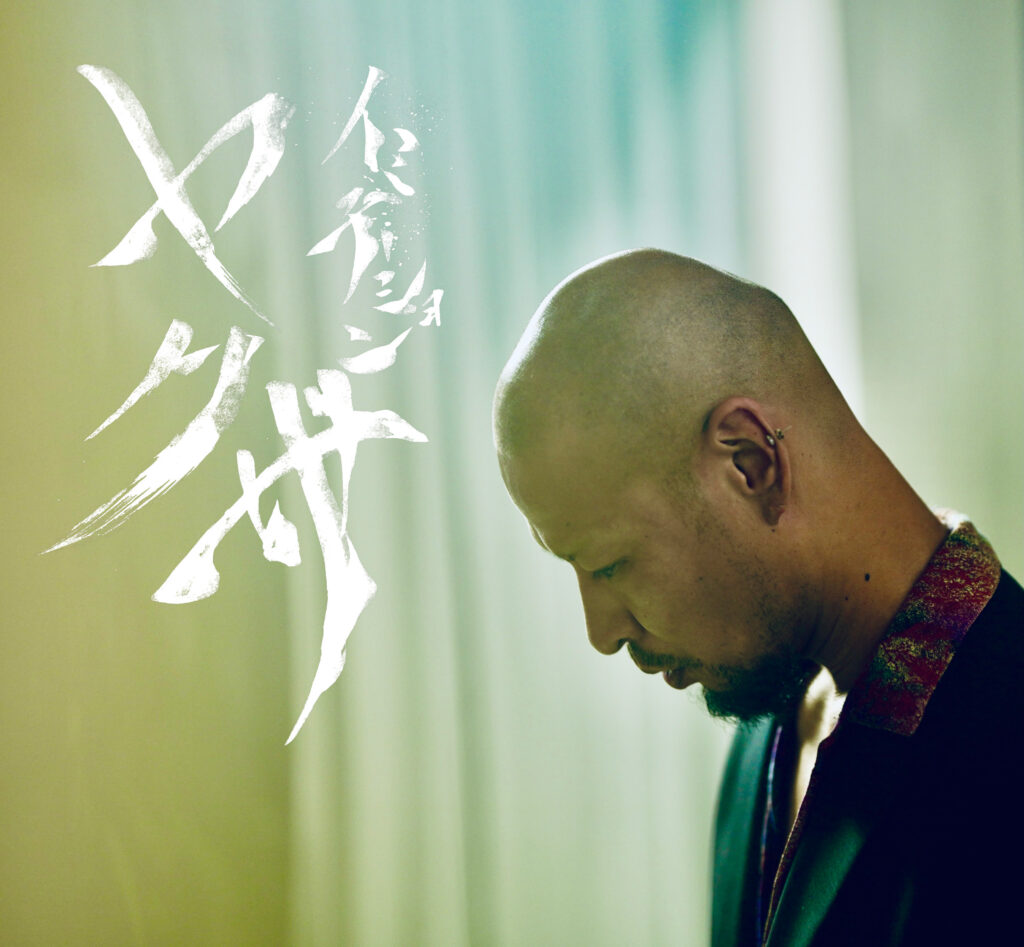 NY Glam: How did you go about casting for the film?
-This work is planned and written by Ryuhei Watabe, who plays the lead role. So it was already decided that he would star in it. With him, he appeared in my work as really"*Yakuza B" in the past, and he gave me wonderful presence despite nameless actor. I had him help me gathered support actors who co-starred in the past Yakuza movies, rather than I deciding on other casts. As it was his first starring movie, I cast close actor so that he could act freely on the scene.
NY Glam: What was the most important lesson you had to learn that has had a positive effect on your film? How did that lesson happen?
-I felt the message from the work of the movie director Mamoru Oshii, which I respect, that the layout of the screen influence the audience. It is a production method that intuitively accesses the emotions of the viewer through video production such as screen composition and camera work.
When I was young, I was crazy about this. However, after that, when I met Mamoru Oshii, who I admired, and talked to him directly, he was told that "the most necessary thing for a director is personality that inspires admiration." I'm still trying to seek what the word "personality that inspires admiration" means.
NY Glam: Tell us a bit about the other films you've made and your other projects.
-I have an indie film team in addition to a commercial director. This team includes not only movie professionals but also office workers, students, housewives, part-time workers, etc. who work for general companies. Activity days are mainly weekends and holidays so that everyone can participate. Of course, even on weekdays, I communicate on the Internet at the end of work. I have been doing this since 2000, thinking that even amateurs can make movie works with the development of digital equipment. It's a very exciting activity because I can relearn myself while teaching amateurs how to make a movie, and I can come across ideas that I wouldn't notice in the industry. Team members are also professionals in each field who usually have their own profession. I have been often gotten unexpected help from that knowledge and connection. Even when I become a professional, I always value this activity.
NY Glam: What role have film festivals played in your life so far?
-Originally I didn't want to be a movie professional, I just made videos with my friends on holidays as part of my hobby. However, my life has changed since I exhibited the work "The Memory Stealers" at the Shanghai International Film Festival and was nominated for it. Now that I have a job in video production, I gradually became absorbed in film production. Also, I would like to meet Mamoru Oshii, who was also the person who got me interested in video production, so I made a 20-minute short film "Hard Boiled Yokohama Action Movie Competition 2012" chaired by Mamoru Oshii. I applied for "Tokyo Nowhere Girl". As a result, we received the Jury Chief Award, and in 2015, three years later, director Mamoru Oshii himself remade the film as a feature film. Besides that, various film festivals have paved the way for me as a film director. I am grateful to all the festivals involved.
NY Glam: Is it harder to get started or to keep going? What was the particular thing that you had to conquer to do either?
-I feel both the difficulty of "starting" and the importance of "continuing". I first got a job as an advertising designer. However, the movie I made as a hobby with my friends was highly evaluated, and the work of video production came to me. I was very worried, but in the end I decided to step into the field of video production. My income has dropped sharply and my life has become unstable. The production didn't go well because I just didn't understand. Many times I regretted choosing video production. However, I think that by "continuing" it, the light gradually came in. Rather than overcoming either, you have to overcome both. For that, I think it is necessary to be prepared to let go of something and to continue it.
NY Glam: How has your style evolved?
-Before becoming a director, I was an advertising designer, so I was particular about communicating something visually. However, in recent years, it has been important to emphasize communication with actors and prioritize something that is not superficial in the video. For that reason, as an actor myself, I attended actors' workshops and read a lot of books about acting. I regret that I was late in noticing this, but I think that learning a field that I haven't looked deeply into has greatly evolved myself.
NY Glam: What has been your personal key to success?
-I don't think I was successful. I have never even wondered where "success" is. I just do what I want to do and keep making my own choices.
NY Glam: What advice would you give to someone who is aspiring to enter the film industry, especially as a film director?
-I'm not in a position to give advice yet, but if you force me, don't flatter to audience and pursue your own expression. Just learn hard to embody your own expression. It's free and wonderful to imagine, but it takes skill to make it a concrete expression of a movie. To do that, we need to learn.
NY Glam: What are you thinking about doing next?
-I am preparing for some new works. I think one of them can show you a Japanese action movie. It is not a samurai or a ninja, but a more modern Japanese motif.
NY Glam: Where does your studio want to go from here?
-For me, the purpose is to keep making movies, and I have no idea where I want to go.
We hope that by continuing to make films, we will discover new talents and discoveries.