Exclusive Interview with Saanchi Amin – Actress/Dancer/Singer

Saanchi Amin is an actress and host of South Asian descent from NJ/NYC. An Indian immigrant, her journey as an artist dates to her theatre days in Delhi and Mumbai. She moved to the States in 2018 and continued her coaching with the likes of Maria Hubbard, Barry Shapiro, Lorie Odom via Actors Connection. But as she balanced her thriving advertising career in the States with the passion to 'express, engage and empower' as an artist, the pandemic hit us all.
And that is when she decided to focus all her energies to be a performer who can empower people through her projects and her own 'life journey'. As an actor, she is playing strong women characters in two yet to be released films. Be it her role as CIA Samaira in #Models Wanted by ITCL Films, a film that explores the dark reality of sexual trafficking, or Arya Dhawan, the journalist trying to unearth a deep hidden secret, in Waterwick; she has worked through these characters with the sole aim to empower people and bring to light, sometimes disturbing realities. On a lighter note, she has also been confirmed as a Series Regular for Undercover Detective TV on XOD Network. Here, she plays a comic character, Bishaka Bakshi, a lawyer and a murder suspect.
A breakthrough in her career has been signing for DDLJ, a web series, as the lead. Helmed by the acclaimed director Hemant M Pandya, she plays an immigration lawyer, and this is her first mega project with the South Asian artists in the States. She is also looking forward to a virtual web series with a UK based production company. More on it soon! If we look at LIVE Hosting, she has hosted over 100 corporate and celebrity events back in India. In the States she landed a very lucrative project as a host with Top Rated Club on Amazon LIVE. She was also humbled to be the moderator for the HHS press briefing around the COVID vaccine for the South Asian Media facilitated by TDW+Co which had the presence of the esteemed Dr. Vivek Murthy, Dr. Purvi Parikh to name a few From virtual readings to zoom recorded series to films and tv, Saanchi Amin is grateful for this humbling journey that began in September 2020. The pandemic made her into the person she has come to be and the artist that she has aspired to be since a child. Beyond being an artist, she is also taking a keen interest in cultivating her hobbies. A trained dancer, singer and a voracious reader, she could also sometimes whip up a storm in the kitchen! She also spends time with her career coach, Annie Chadwick and Dialect Coach, Barbara Rubin to evolve as an artist. That is what keeps her grounded as the world spins around her.
The cultural mix in the world of acting isn't an identity crisis for her but a canvas that lets her paint a different picture with the same colors Let's express, engage and empower, together!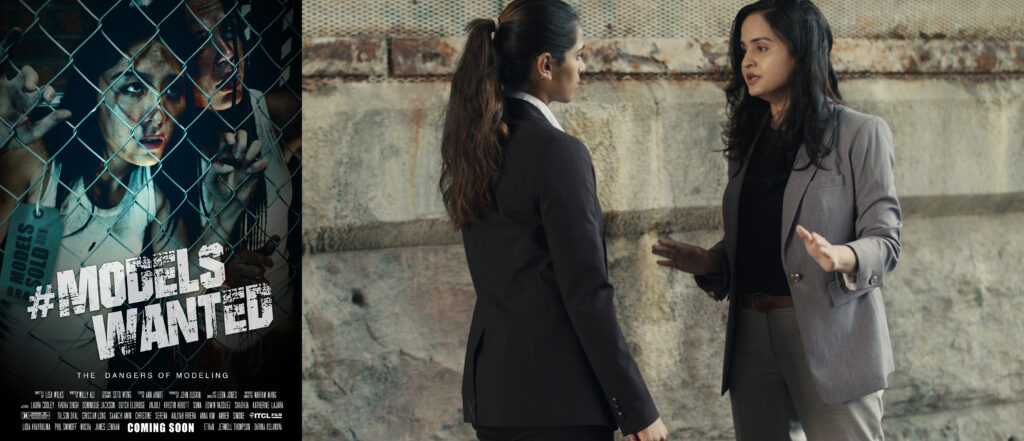 NY Glam: Tell us a little about yourself, growing up and your passions.
This often puts me in a spot, but I would say I am WIP; a work-in-progress actor and host who finds meaning in the art of express, engage and empower. After a decade long career in advertising, my professional career steered towards the performing arts in 2020 and there has been no looking back. But honestly, if I were to trace my roots, I would say my love for the arts is not new. Raised in a South Asian family in India, my childhood was all about the arts; be it theatre, dance, debate groups, somehow all of this brought me to life. And now all of it makes sense, years of learning, unlearning and it still gives me the same joy.
Beyond the performing arts, I am passionate about exploring different cultures and places and just you know soak in all that into one wholesome experience. I thrive when such experiences help me evolve into a much better person than yesterday!
NY Glam: What are you currently working on?
Apart from working on myself, I am currently working on a couple of projects. #Models Wanted by ITCL Films is the one I am shooting for right now.
NY Glam: What made you take this role?
As an artist the role of Samaira serves my purpose as an artist to empower people by being part of meaningful cinema.
NY Glam: What journey does your character go on in the course of the monologues (film)?
This character has seen it all and is a hard nut, from being a CIA to working with the UN, there is nothing that surprises her! But does she have a weak spot? Well, I can't say much yet, for that you will have to watch this film in 2022.
NY Glam: Tell us a little bit more about this film, what is it about, who else are you working with, and who is the director, producer, writer?
This film is based on the menace of sexual trafficking, a known secret in the modeling world. It exposes the underbelly and without mincing words, gives out a clear message. I am working with this team of compassionate artists who are willing to be a part of such purpose driven storytelling to hopefully empower people at large. This film is produced by ITCL Films and written by Milly Ali.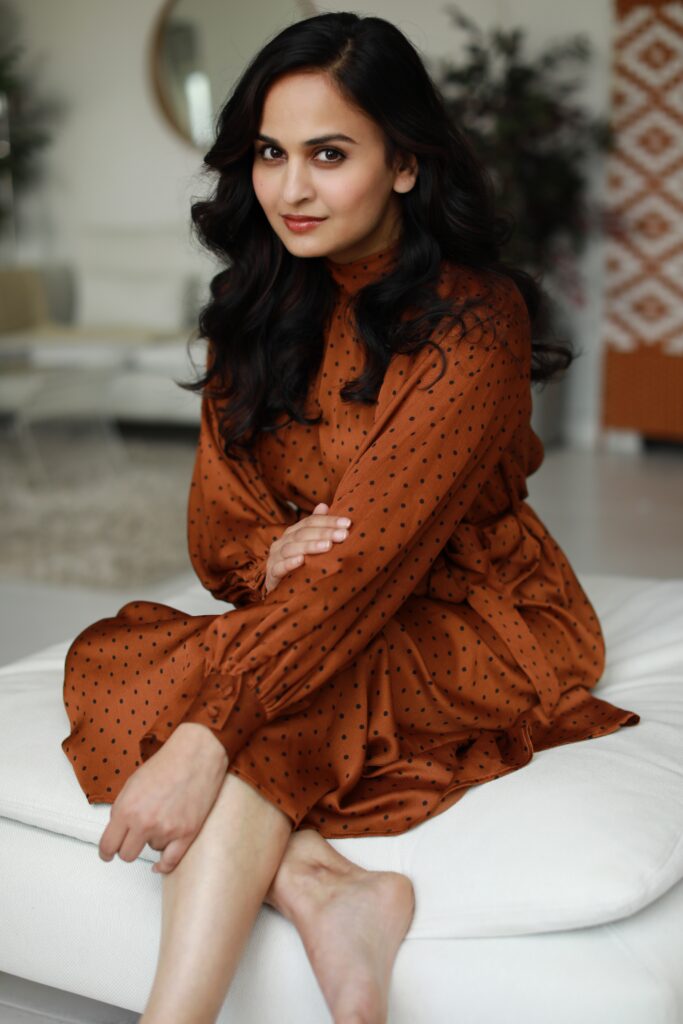 NY Glam: What is the most challenging role you have played and why?
Arya Dhawan in Waterwick, is the one! This one gave me the chills right to the bone, literally. We were shooting in below freezing windy weather at this clocktower in RI, anyways that is not the real reason for it being challenging, as an artist that was my first brush with performing come rain, snow, or wind.
A fiercely strong professional journalist with a deep capacity for empathy, she encounters Quinn Goddard, who is a troubled, yet determined, college student investigating a place that has no record of having ever existed: Waterwick. One of the scenes has her reliving some of the real graphic and disturbing realities of a place she had once investigated herself, and that to me was challenging and nerve wracking. Imagine having to feel the whole gruesome picture acting out in front of you and as an artist making it believable for the audience. I can't wait for the audience to see it!
NY Glam: And the most fun one?
Without any doubt, Bishaka Bakshi, a lawyer-mistress and suspect in the comedic series Undercover Detective TV on XOD Network. This is such an over-the-top character but so much fun, credit goes to the writer and director, April Whitaker.
NY Glam: Describe your biggest accomplishment to date?
Still a long way to go, but my biggest accomplishment till date has been breaking the shackles, getting out of my comfort zone, and going after my soul's calling. Everything else so far seems to be of less significance than this one.
NY Glam: What other hobbies do you have? Have you ever considered branching out into directing or screenwriting?
Telling the difference between parsley and oregano was tough at one point but I am happy to share that as of today, whipping up a new recipe is one of my hobbies beyond reading, singing, and dancing.
Oh yes, I have in fact studied filmmaking and made a couple of student films, video content for EY and some other brands. Branching into directing has been tempting and it's something I am looking to work on before I decide to give it some serious thought.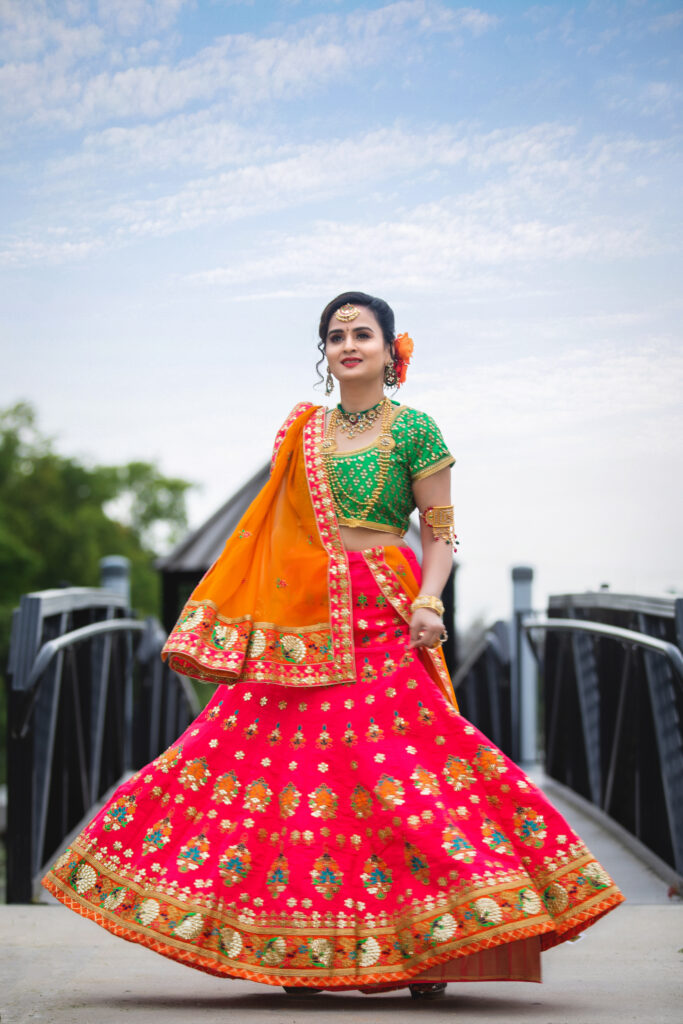 NY Glam: Where have you played a lead role? What was the character about?
I am playing one of the lead roles in DDLJ, a web series helmed by Hemant M Pandya. I play Jigna, an immigration lawyer who takes up cases on humanitarian grounds and so does not charge a fee. She has so many shades to her, so it's a challenge but a real exciting one at that. Also, this is my first trilingual web series in Hindi, Gujarati, and English; and we just shot the pilot episode so really looking forward to how this shapes up!
NY Glam: If you weren't acting what would you be doing?
If I weren't acting, I would be working in an ad agency but whatever the station in life, I would have continued to 'express, engage and empower.'
NY Glam: What's your goal for this year?
Simply to be a better person than last year and continue the journey of unlearning-learning.
NY Glam: What is your advice for aspiring actors?
I would just say believe in yourself, keep working on your craft and don't get too much in your head. You are unique and there is no one like you 😊