Exclusive interview with Sohini Alam & Oliver Weeks – Musicians
Sohini Alam is a British Bangladeshi singer whose musical repertoire includes folk, modern, and traditional Bengali songs with a specialisation in Nazrul Sangeet. She also composes and has branched out into multi-lingual music in bands and for dance, film, and theatre.
Sohini is lead vocalist for her critically acclaimed band Khiyo and for Kishon Khan's Afro Cuban-Bengali jazz band Lokkhi Terra. She is a co-founder of the arts company Komola Collective, which tells stories from the female perspective. She is also a musical director of the award-winning documentary Rising Silence. She has been touring internationally with Akram Khan's Until the Lions, which premiered at the Roundhouse in London and provided vocals for Jocelyn Pook's score of Khan's Olivier Award-winning piece DESH. She is a member of In Place of War's international female collaboration GRRRL.
A third generation vocalist, Sohini trained in music with her mother, Hiron Alam and her aunts, renowned Nazrul singers Jannat Ara and Ferdous Ara. She has performed worldwide including Ronnie Scott's Jazz Club, WOMAD UK, the closing celebrations of the 2010 South Asian Games, and the 2018 Commonwealth Games.
Oliver Weeks is a London-based composer, guitarist and pianist. He studied music at Clare College, Cambridge and composition with Robin Holloway, followed by a PhD in composition from the Royal Academy of Music, London. His music has been performed by the London Philharmonic Orchestra, the Philharmonia, the Royal Academy Soloists, the BBC Singers and the Endymion Ensemble. He was Cambridge University Music Society's inaugural composer-in-residence in 2012.
He has scored two full-length feature film soundtracks: Cat Sticks (Ronny Sen, India 2019), dealing with drug addicts in Kolkata and which premiered at Slamdance 2019 and Rising Silence (Leesa Gazi, Bangladesh / Uk / India 2018), based around the stories of the Birangona, survivors of the mass rape by the Pakistani Army in the 1971 Liberation War of Bangladesh and which won the 'Best Documentary' award at Dhaka International Film Festival 2019.
Oliver started composing at the age of six, with the ambitious oratorio The Wanderings Of Odyseuss (sic). Growing up with an equal amount of Chuck Berry and Wagner, he fell in love with the latter in the early 80s through a BBC broadcast of the Boulez/Chéreau centenary Bayreuth Ring cycle. He also absorbed 50s and 60s rock'n'roll influences when, as a pyjama-ed toddler, he was brought along to his father's gigs at various celebrated venues in the South-West of England, including Gladstone Liberal Club (Chippenham), Marden Flexiplastics Social Club (Midsomer Norton), and Timsbury British Legion.
He has been working with major Bengali artists for 16 years. In 2002, he began working with award-winning singer-songwriter and ethnomusicologist Moushumi Bhowmik. Their work together has included theatre commissions (Walking To The Sun, Prithvi Theatre Mumbai 2010) tours of India and Bangladesh and a full-length album (Songs From 26H, 2016). In 2007, he founded Khiyo with Sohini Alam (also known for her collaborations with Akram Khan on Desh & Until The Lions). Their version of the Bangladeshi national anthem, Amar Shonar Bangla, was released to success and controversy in 2012, and their debut album appeared in 2015 on ARC Music to excellent reviews.
He is a prolific arranger, working for artists as diverse as Chas & Dave, Elton John, Jonny Greenwood, Keaton Henson, Howard Goodall and Andy Burrows (on the music for David Brent: Life on the Road). He was a founder member the London underground metal band Astrohenge, who put out two albums on the Eyesofsound label in the 2010s. He has also played session keyboards for Pixie Lott.
Name of Artist/Band? (Include all band members names and instruments played.)
Sohini Alam and Oliver Weeks. We are the Music Directors of Rising Silence. The film's soundtrack contains contributions from Indian singer-songwriter Moushumi Bhowmik, several Bangladeshi artists, and tracks written by us and by our band Khiyo. The third full-time member of Khiyo is our bass player Ben Heartland.Rising Silence features our close collaborators Hassan Mohyeddin (tabla), Flora Curzon (violin), Nazrul Islam (dhol), and two members of London's Ligeti Quartet: Richard Jones (viola) and Valerie Welbanks (cello). The soundtrack also features field recordings of Afsar Uddin and Abu Hanif and performances by Raju Bala and Rijia Begum Mohon, two of the Birangonas from the film.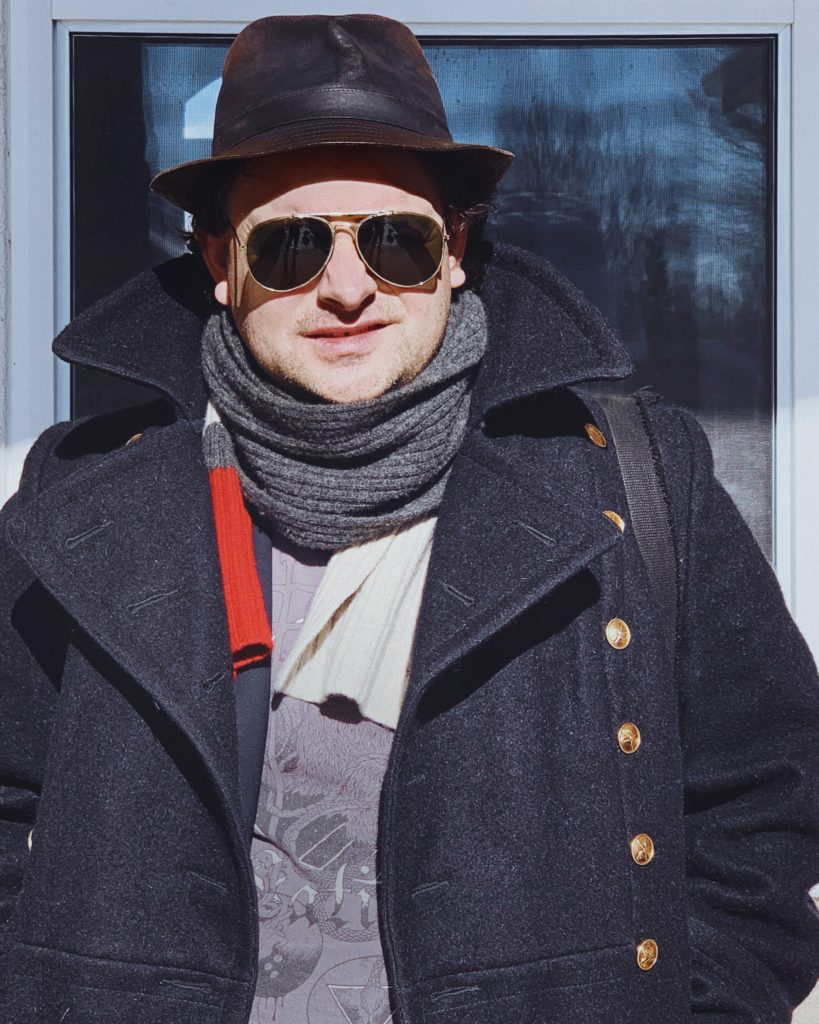 NY Glam: What is your music background? Do you write your own songs?
We have backgrounds in Bengali folk, Nazrul, and Tagore music as well as western classical and rock. We do arrangements for existing songs, but we also write our own songs/pieces of music. We formed Khiyo in 2007.
Sohini: Besides my lifelong training in Bengali music, I've been singing in an Afro-Cuban-Bengali jazz band and making music for theatre for 13 years now, so I've branched out into singing in multiple languages and various styles. I've also done some electronic music and was working with State of Bengal until the death of Sam Zaman.
Oliver: I've always played a lot of different kinds of music and this is part of my background, much of which I get from my father, who played folk music in pubs in St. Albans in his teens, then ditched rock music in the 70s and taught himself jazz and classical music. I wrote my first 'pieces' when I was five or six, beginning violin lessons and doodling on the piano around the same time. I studied contemporary classical composition at Cambridge and the Royal Academy Music and always played guitar in bands as well. These two streams – two types of music – are something I've been trying to make inhabit a similar world since then.
NY Glam: How important is image?
Sohini: I guess it depends on what you mean by image. If image becomes more important than
the work, then that's a problem, but it probably has more importance than we give it.
Oliver: For me, it boils down to 'hmm..,that photo isn't too shocking – let's send that over to them'.
NY Glam: What image do you think your music conveys?
For Rising Silence, we tried to make our music complement the visuals of the film. We hope that the music conveys the indomitable spirit of the women it depicts.
NY Glam: Describe your style.
It's difficult to describe. We say Bengali music with a London sound because while our lyrics are in Bengali, the music has influences from around the world, which finds a natural home in a cosmopolitan city like London. That would apply to New York as well, so if we were based in the States, New York might have been our musical home.
NY Glam: What are you currently working on?
We have a band called Khiyo that features on the Rising Silence soundtrack. We are currently working on tracks for Khiyo's second album. Our first album had Bengali heritage songs that we gave our own spin, but this album is going to have original songs too.
Sohini: I also sing in an Afro-Cuban Bengali jazz band called Lokkhi Terra and an international electric collaboration called GRRRL. Besides these, I do projects as a solo artist, from singing in trees to running musical workshops with refugees. I recently completed a world tour of the show Until the Lions with the renowned dancer/choreographer Akram Khan after previously working with him on his show Desh.
Oliver: I'm currently finalising the release of another soundtrack, written for Cat Sticks, a gritty Indian film dealing with drug addicts in Kolkata, directed by photographer Ronny Sen. There are some other interesting commissions on the horizon, including a string quartet for the Ligeti Quartet and another film soundtrack. I write on a day-to-day basis anyway, often when I'm just hanging around not actually working, waiting for the bus, getting a coffee, etc. (the sort of times that nowadays people spend fiddling with their phones). I find half-finished songs, themes, ideas, etc. written in these moments to be a very fertile source of material for the most unlikely, yet-to-be-conceived projects.
NY Glam: What inspired this project and who did you work with?
Sohini: The film's director Leesa Gazi works with me on many projects including writing lyrics for Khiyo. Leesa and I are co-founders of an arts organisation called Komola Collective along with Filiz Ozcan and Caitlin Abbott. Komola is also one of the producers of Rising Silence, so it was very natural for us to all work together on this film.
NY Glam: How do you define success?
Sohini: That's a tough one. I think critical acclaim is nice, but it would be nice for that to be accompanied by financial stability in music. For now, it seems to be one or the other, so I guess success for me would be to have more income to go with the appreciation for my music.
Oliver: I find 'success' increasingly to be almost a mental health issue: I get miserable and resentful if I'm not writing, or if I feel that what I'm writing is rubbish. 'You're only as good as your last piece' isn't quite it. It's more like: 'You're only as good as the piece you're working on at the moment.' I like to be right in the middle of something and getting excited and mentally stretched by it.
NY Glam: Can you share with us any of your memorable performances?
Khiyo had a great headline gig at the Southbank Centre's Purcell Room featuring a string quartet in addition to the regular band line up.
Sohini: During the world tour with Akram, I got to perform in incredible venues in 38 cities including the Roundhouse in London and Culver Studios in LA. I've also performed at the closing celebrations of the 2018 Commonwealth Games in Australia with GRRRL and WOMAD and Ronnie Scott's Jazz Club with Lokkhi Terra, which were amazing experiences.
Oliver: The gigs I find the most memorable are usually the most chaotic ones. I played piano for seven years in a metal band, Astrohenge (we sounded a bit like Slayer covering Chas 'n' Dave), and most of our gigs achieved a respectable level of chaos. The two guitarists would play in the audience and usually get mildly beaten up whilst the drummer and I would stand back and try to play to the best of our abilities whilst getting beer thrown at us. Getting a piece played by, say, the LPO on the South Bank has its charms but isn't quite as viscerally entertaining. Both have their place.
NY Glam: Which instruments do you play if any?
Sohini: I try to avoid playing the harmonium as I'm rubbish at it. It's best I stick to singing and composing melodies.
Olly: I play piano, electric and acoustic guitars, violin and mandolin. My singing is best described as 'divisive'.
NY Glam: What other hobbies do you have? Are there any causes that you support?
Sohini: Between three bands and touring with Akram, I haven't really had much time for my hobbies, but I'm usually a voracious reader. I'm passionate about women's rights, and I get to support that cause through our arts organisation Komola Collective, which focuses on telling stories from the female perspective.
Oliver: I have an energetic four-year-old boy on my books, so I don't have time for hobbies.
NY Glam: Any plans for upcoming tours/performances?
The Covid-19 crisis has put a stop to any shows for now, including shows that we wanted to do to promote the Rising Silence soundtrack. We hope to be able to put together a run of performances in about a year from now when we release the second Khiyo album.
NY Glam: What are your long-term career goals?
To keep making music that inspires and challenges us
NY Glam: Can you tell us about any albums/songs you have released?
We released a single Amar Shonar Bangla in 2013, which quickly went viral amongst Bangladeshis worldwide as it was our take on the Bangladesh national anthem. We released the first critically acclaimed Khiyo album in 2015 through ARC Music.
Sohini: My band Lokkhi Terra has released two previous albums and is about to release the third called CuBangla. GRRRL has digitally released some tracks, and I also appear on some compilation albums and the Desh soundtrack by Jocelyn Pook. A few of my releases can be found on www.soundcloud.com/sohinialam.
Oliver: Apart from Khiyo, the Rising Silence and Cat Sticks soundtracks, I've been on a fairly diverse range of records. There are the two Astrohenge albums, horn arrangements for cockney legends Chas 'n' Dave on their final album, long-standing work with Indian singer-songwriter Moushumi Bhowmik, and an out-of-character Pixie Lott session keyboard appearance. I've also done a huge amount of arranging work, some of which will have ended up on releases whose existence I'm completely unaware of at the moment.
NY Glam: What's next?
We plan to release the second Khiyo album next year. We hope that when the Covid-19 crisis subsides, we can take the Rising Silence concert to Bangladesh and perform in front of the Birangona women who inspired us by telling their stories with such bravery.