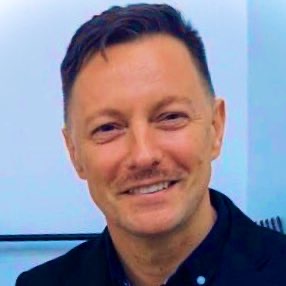 Exclusive Interview with Gregory Vines– Screenwriter
Originally Wales in the UK, Gregory writes scripts for stage, film and TV scripts. His plays have been performed internationally, as well as his scripts placed as a finalist or in consideration in international festivals and competitions. Work includes The Parliament Of Ebrill Roberts, Georgia Beats and Michelle Obama's Best In Class for TV. Our Great Friend, Counting and 24k magic ringing for theatre, and She Would Pray For Hecklers for film.
Gregory's writing seems to constantly come back to accessibility and growth – no barriers, a voice for those who are never heard. In particular, those who don't have confidence or opportunity to step forward.  Stories reflect individuals' and communities' resilience and development.
NY Glam: What projects are you currently working on?
I've just completed a three-part TV series set in New Orleans in the early 1970's. Next, I'm focusing on a play about one of the United States' First Ladies.
NY Glam: What makes a film great for you? Are there certain qualities that make a film better for you?
It's always the story, but I love films that delve into characters and their actions that surprise the audience. I think of Fargo's Marge Gunderson, Hell or High Water's Marcus Hamilton and Toby Howard, or Mija in Okja.
NY Glam: As a screenwriter, what is the most important aspect of building a character?
Where are they in their story and what pushes them on. I just don't want to be bored by. I don't mind if they are quiet or reserved but I want them to think or do big things.
NY Glam: How important is for you being a finalist at International Screenwriting Competition –ISC?
It's fantastic. I am so touched by the accolade. I was concerned my script maybe seen as niche, in a world that is too difficult for people to digest with characters that are brittle by their experiences. But, the ISC seem to have understood the story and motivation.
NY Glam: Top 3 favorite projects that you have been involved in?
My tow plays, 53%, set after the 2016 US presidential election, and 24 k magic ringing, following a neglected teenager leaving hoe. The third, my current project, the tv series The Upstairs Lounge.
NY Glam: Do you express yourself creatively in any other ways?
Sadly, it's usually through my keyboard and words.
NY Glam: What advice would you give to someone who wants to have a career in filmmaking?
Keep honing your skill from anywhere, formal study, online opportunities, conversations and events. Read scripts and learn about the industry. Most importantly, be resilient. Knockbacks will come thick and fast, you have to keep going.
NY Glam: What can we expect from you in this actual year?
I want to get The Upstairs Lounge in front of people, get my play completed and research my next project.
NY Glam: Where can everyone keep up with you to learn more? …social media…website
Twitter @gregoryvines but I'm the worst. I'll try harder