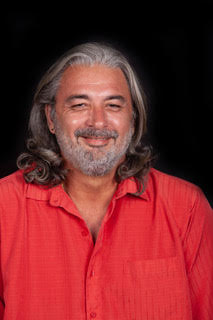 Exclusive interview with JW Richardson – Screenwriter
NY Glam: What projects are you currently working on?
There are several projects currently in development. There are three that are in pre-production currently "Beautiful Sunshine", "Gone Bye Midnight" and "Project Valentina". I have two currently in development "The Independent Voter" and "Waking Up in Albuquerque, my first series.
NY Glam: What makes a film great for you? Are there certain qualities that make a film better for you?
A true great film for me is when the whole process comes together cinematography, sound, writing, acting, and the overall film design. This requires a great amount of teamwork and creativity to put a truly great film together. The final product is developed from the creative flow and hard work of many individuals. When this comes together it is magical.
NY Glam: As a screenwriter, what is the most important aspect of building a character?
When building characters for my stories, my focus is always making the characters real. Realism is an important part of any story, but some lose their way. I like developing characters that any person could meet in everyday life and bringing out their special characteristics. This varies from story to story, but the reality of the character must be there for the story to work.
NY Glam: How important is for you being a finalist at International Screenwriting Competition –ISC?
It is always an honor being considered for any competition. It is very special when a prestigious competition gives an honor. The finalist nomination from the established International Screenwriting Competition is a tremendous tribute to my story and I will always be grateful for acknowledging my effort.
NY Glam: Top 3 favorite projects that you have been involved in?
There are three memorable projects, "Project Valentina" my first feature has been a challenge in building from the first word written. There has been a great following and the cast and crew have been fantastic. "Beautiful Sunshine" has been a surprise and it has been exciting watching it grow without expectations. The final favorite is not mine but appearing as an extra in the first episode of Better Call Saul was a huge thrill. When creator Vince Gilligan yells action it was amazing being on the set.
NY Glam: Do you express yourself creatively in any other ways?
I have played around learning the guitar and harmonica musically. I really have a love of photography and my work has been recognized internationally which is a thrill.
NY Glam: What advice would you give to someone who wants to have a career in filmmaking?
Filmmaking is a great world, and it is important to follow the dream. The creative process of filmmaking is a great road to travel. When a person sees their vision and wants to make it a reality, follow it no matter what. There will be many that don't understand but follow it to the end.
NY Glam: What can we expect from you in this actual year?
I will be filming Beautiful Sunshine and Gone Bye Midnight and they will be released later in the year. I also have The Independent Voter which should also be filmed near the end of the year. Waking Up In Albuquerque is in development and I hope to have that in Pre-Production. If Project Valentina can get a green light, we will move forward with production.
NY Glam: Where can everyone keep up with you to learn more? …social media…website
www.greyghostfilms.com, on facebook @greyghostfilms @jwrichardsonofficial, on Instagram Grey Ghost Films and jwrichardsonofficial