Johnny Cash, born on February 26, 1932, was an American singer-songwriter, guitarist, actor, and author. He was one of the best-selling music artists of all time, with more than 90 million records sold worldwide. He is widely considered to be one of the most influential musicians of the 20th century and one of the pioneers of the genre of country music.
Famous Albums:
"At Folsom Prison" (1968)
"Johnny Cash at San Quentin" (1969)
"Ring of Fire: The Best of Johnny Cash" (1963)
"The Man in Black" (1971)
"American IV: The Man Comes Around" (2002)
Famous Songs:
"I Walk the Line"
"Ring of Fire"
"Folsom Prison Blues"
"Man in Black"
"Hurt"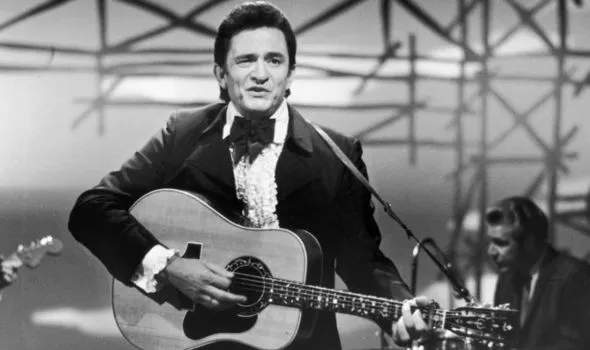 One of Johnny Cash's most famous songs is "I Walk the Line," which was released in 1956. The song became a hit, reaching No. 17 on the Billboard Hot 100 chart and establishing Cash as a major force in the music industry. The song's lyrics, which describe a man's commitment to staying true to his love, have become an anthem for generations of fans.
Another famous song is "Ring of Fire," which was written by June Carter and Merle Kilgore. The song was released in 1963 and quickly became one of Cash's signature tunes, reaching No. 17 on the Billboard Hot 100 chart. The song's lyrics describe the intense passion of a romantic relationship, and its upbeat melody has made it a staple of country music radio to this day.
Johnny Cash was also known for his legendary live performances, especially his concerts at Folsom Prison and San Quentin State Prison. These concerts, which were recorded and released as albums, are considered some of the most iconic performances in the history of country music. They showcase Cash's raw energy and powerful stage presence, and they remain popular with fans to this day.
In conclusion, Johnny Cash was a musical legend whose impact on the world of music continues to be felt. His albums and songs have become part of the fabric of American culture, and he will always be remembered as one of the greatest musicians of all time.