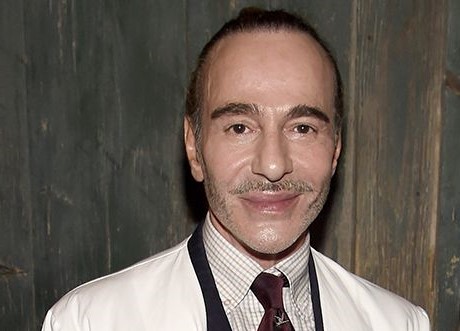 John Galliano is a name synonymous with the world of fashion. He is a British designer who has achieved international recognition for his innovative and daring designs. Galliano's career spans over three decades, during which he has managed to maintain a unique style and create collections that are always avant-garde.
Galliano's early years were spent in Gibraltar and England, where he was exposed to a diverse range of cultures, which later influenced his work. He graduated from Central Saint Martins in London in 1984 and immediately caught the attention of the fashion industry with his graduation collection, which was purchased in its entirety by the prestigious London boutique, Browns.
Galliano's career took off in the late 1980s and early 1990s, when he established his eponymous label and started showcasing his designs in Paris. He gained notoriety for his outlandish designs and theatrical presentations, which included models walking down the runway in elaborate costumes and masks. His work was often inspired by history, art, and cultures from around the world.
In 1996, Galliano was appointed as the creative director of the French fashion house, Givenchy, and then went on to work for Christian Dior in 1997. His appointment at Dior marked a new chapter in the history of the fashion house, as Galliano's designs injected a new level of energy and excitement into the brand. His designs for Dior were characterized by opulence, romance, and glamour, and he quickly became one of the most sought-after designers in the world.
However, Galliano's career was not without controversy. In 2011, he was fired from Dior after making anti-Semitic remarks in a Parisian café. The incident sparked a media firestorm, and Galliano was forced to take a hiatus from the fashion industry. He later apologized for his actions and completed a rehabilitation program.
After his hiatus, Galliano returned to the fashion industry and was appointed as the creative director of Maison Margiela in 2014. In his role at Margiela, Galliano has continued to push the boundaries of fashion and experiment with new techniques and materials. His designs for Margiela are characterized by their deconstructed and reconstructed shapes, as well as their use of unexpected materials.
Throughout his career, John Galliano has remained a fashion maverick, always pushing boundaries and challenging conventions. His work has been described as theatrical, innovative, and daring, and he continues to be an inspiration for designers and fashion lovers around the world. While his career has had its ups and downs, there is no denying that Galliano is a true visionary who has left an indelible mark on the fashion industry.