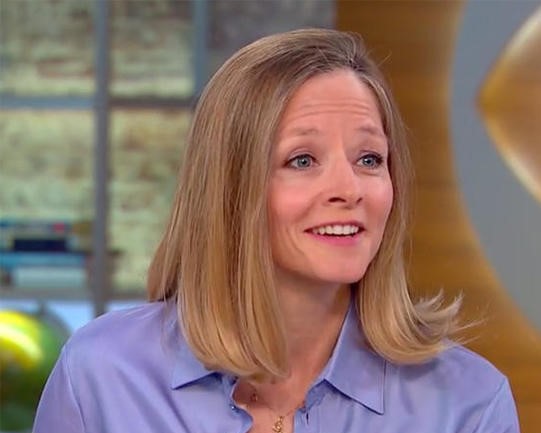 Jodie Foster is an American actress, director, and producer with a career that has spanned over five decades. Born in Los Angeles, California in 1962, Foster began her acting career at the age of three, appearing in a television commercial. She went on to make her film debut at the age of six in the 1968 Disney movie "Napoleon and Samantha." Since then, Foster has become one of the most respected and acclaimed actresses of her generation.
Foster's breakthrough role came in the 1976 Martin Scorsese film "Taxi Driver," where she played a teenage prostitute opposite Robert De Niro. The role earned her critical acclaim and her first Academy Award nomination. She received her second Oscar nomination for her role in the 1980 film "The Accused," in which she played a rape victim seeking justice. Foster won her first Oscar for her portrayal of Clarice Starling in the 1991 thriller "The Silence of the Lambs."
In addition to her successful acting career, Foster has also taken on roles behind the camera as a director and producer. She made her directorial debut in 1991 with the film "Little Man Tate," in which she also starred. She has since directed several other films, including "Home for the Holidays" and "The Beaver."
Foster's recent projects include her role as the character Delacourt in the 2013 science-fiction film "Elysium," alongside Matt Damon and Sharlto Copley. In 2016, she directed the thriller "Money Monster," which starred George Clooney and Julia Roberts. The film received mixed reviews but was praised for its topical subject matter and sharp commentary on the media.
Foster's most recent project is the film "The Mauritanian," in which she plays the role of defense attorney Nancy Hollander. The film is based on the true story of Mohamedou Ould Salahi, a man who was detained at Guantanamo Bay without charges for 14 years. "The Mauritanian" has received positive reviews, with particular praise given to Foster's performance.
Throughout her career, Foster has been known for her intelligence, versatility, and willingness to take on challenging and complex roles. Her ability to seamlessly transition between acting, directing, and producing has made her a force to be reckoned with in the entertainment industry. With over 100 credits to her name, Jodie Foster has established herself as a true icon of film and a role model for aspiring artists everywhere.