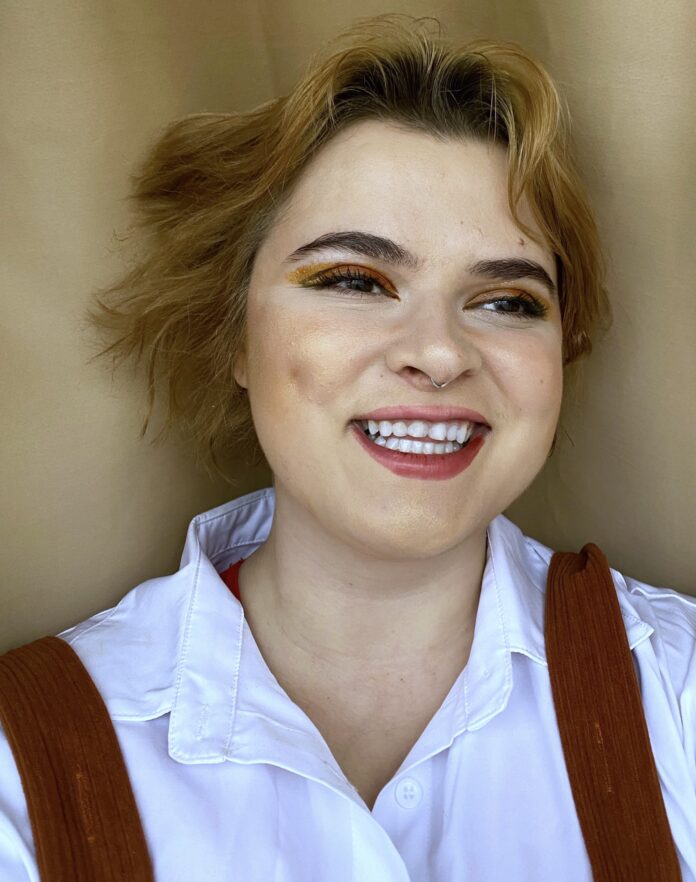 Exclusive Interview with Milo Elena Gorgevska /Director Screenwriter
Milo Elena Gorgevska is 25 years old and is living in Toronto, Ontario. They identify as gender non-binary. Their debut short film, SHARDS, placed in 8 festivals worldwide and was awarded Best Cinematography. They have written and directed 3 other, smaller short films, which also saw festival placement. Before that, they were an actor for 8 years, featured in a principal role in short films, as well as a CBCKids show. A graduate of Ryerson University, they are particularly focused on telling true stories, those that are taboo and uncomfortably raw with feeling.
NY Glam: What projects are you currently working on?
My next project is a television series that's currently in pre-production. I'm also working on the short film that I submitted to this festival, plus edits on a feature film scerenplay. Other than writing, I'm also a judge at a film festival in my home country (Poppy Film Festival).
NY Glam: What makes a film great for you? Are there certain qualities that make a film better for you?
Every film should have something to chew on. If it tastes like cardboard, I'm not gonna enjoy it as much. If it tastes stale, that's worse. Doesn't have to be easy, or feel good, but I should be chewing.
NY Glam: As a screenwriter, what is the most important aspect of building a character?
This is a difficult question for me—I can't help but know every atomic detail of my characters. So, off the cuff, most of my steps to building a character are useless and unnecessary. I wouldn't say you'd need to know half the things I invent about a character I'm building, and in many cases, my audiences will never know it either. I guess, as cliche as I am about to sound, you should make sure they feel like someone you could befriend, someone you could hate. Someone real, with a million other details inside of them you may never know. Or, if you're like me, waste time getting to know.
NY Glam: How important is for you being a finalist at International Screenwriting Competition –ISC?
I've been writing since I could, but I've rarely made steps towards getting any sort of recognition. Writing is a solitary act, so they say. And although I've seen festival circuits before, it has never been specifically about my writing. Being a finalist means, to me, that I have skill worth refining. That's honour and gift enough.
NY Glam: Top 3 favorite projects that you have been involved in?
They're all so vibrantly different…couldn't say.
NY Glam: Do you express yourself creatively in any other ways?
I also write novels, poetry, draw (rarely), sing (poorly), dance (like no one's watching).
NY Glam: What advice would you give to someone who wants to have a career in filmmaking?
It's not enough to have a thick skin. You also have to have a big heart.
NY Glam: What can we expect from you in this actual year?
Hopefully much more.
NY Glam: Where can everyone keep up with you to learn more? …social media…website
Twitter: @bye_mielo || Instagram: @miegorge