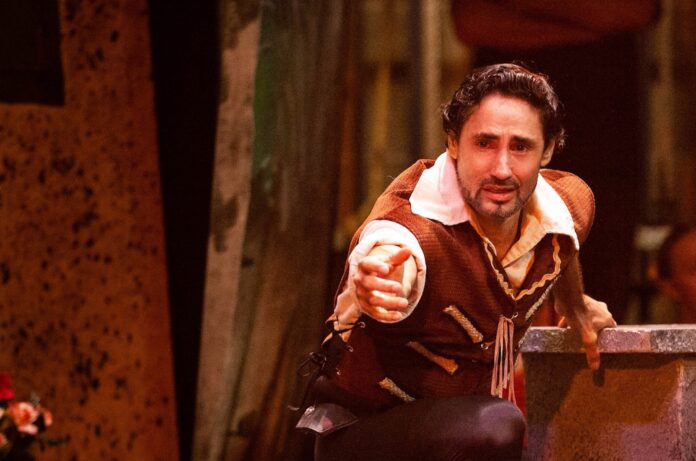 Born in Camaguey, Cuba, Israel Rodriguez began his classical ballet training at the age of eight at the famed Vocational Art School, where he won the school's Best Performer Award in recognition of his critical command of requisite ballet skills. Israel began his professional dance career with the Ballet de Camaguey under the direction of Fernando Alonso, where he performed as a Soloist. His abilities earned him the opportunity to tour with the Ballet, and he performed in many different countries including Greece, Brazil, Japan, and Mexico. In 1994, Israel became a Principal dancer with Ballet de Monterrey in Mexico under the direction of Fernando Bujones.
Israel came to the United States in 1998, performing with Ballet Theatre of Lexington for one season, followed by a year with Louisville Ballet in Kentucky. In 2000, he accepted a position with Orlando Ballet, where he performed as a Principal dancer until 2006.
As a Principal dancer and guest artist with more than 26 years of experience, Israel has received rave reviews from several arts critics and has been featured in publications including the Orlando Sentinel, Dance Magazine, Dance Spirit, and International Dance Magazine. Over his extensive professional dance career, Israel has performed Solo roles and as a Principal dancer in virtually all of the ballet classics including Coppelia, Don Quixote, Giselle, La Bayadere, La Fille Mal Gardee, Les Sylphides, Le Corsaire, Serenade, Napoli, Tarantella (Balanchine), Paquita, Swan Lake, Sleeping Beauty, Polovitzians Dances and The Nutcracker. Israel was the first male dancer in the United States to perform the full-length ballet Spartacus.
Israel also has had the opportunity to be a guest teacher and choreographer at Patel Conservatory, Pulse Dance Studio, 5D Dynasty Dance Center, Dance Center of Orlando, Momentum Live, Starz Dance Galaxy, Inwood Dance Company, Franceschi Art Academy, Art of Movement, Dance United of Orlando, Escuela Rusa de Ballet (Mexico), Pavlova Hippodrome (Mexico), Marycarmen Escuela de Danza (Mexico), Corpus Christi Concert Ballet, and Kosovo National Ballet Company, among others. He was invited to assist the Kosovo Ballet Company and their choreographers with their presentation of Fly to The Light. During his time working with the Company he was also tasked with teaching the ballet troupe and enhancing their skills. He also serves as an ongoing guest dancer and choreographer for the Company in Kosovo, including productions of Don Quixote, Spartacus and Liria Ime (Mi Libertad). Israel was recognized with the Outstanding Teacher award in the 2019 Youth America Grand Prix Semifinals.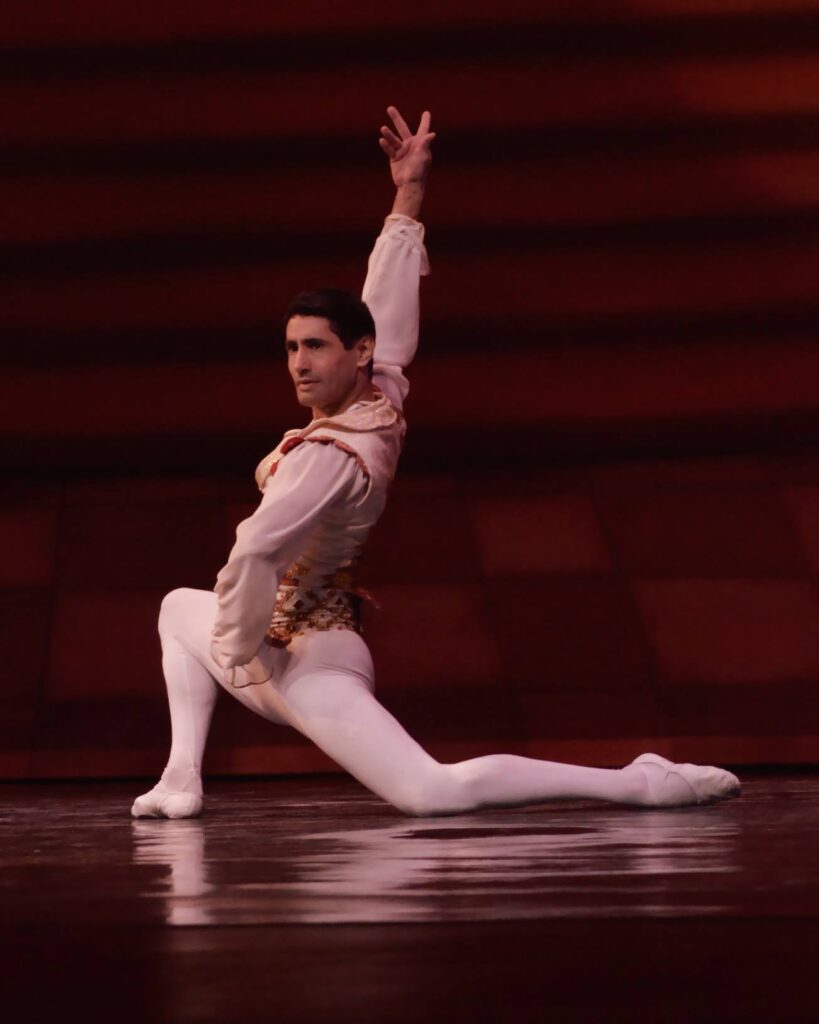 What inspires you to dance? What message do you want to convey?
Israel Rodriguez: My mother, my wife, music, films, audiences.
What is your latest project about? What do you want others to know about it?
Israel Rodriguez: I created a Youtube channel called "Global Dance" which is a talk channel that delivers worldwide audio-visual dance news episodes to the public. I want to offer information and education to teachers, parents, and dancers throughout the world.
What is something that keeps you strong when facing challenges?
Israel Rodriguez: I believe I am a self-motivator, but my wife is the biggest support specially duding difficult times and of course God.
What are your favorite projects you have been part of?
Israel Rodriguez: As a filmmaker my two documentary films I made and choreographing at Kosovo National Ballet have been my favorites.
What are your personal goals?
Israel Rodriguez: Staying healthy, help others in any situations, being able to make movies and choreographies that can inspire others.
Describe your best quality as a dancer?
Israel Rodriguez: Jumps and acting.
What do you enjoy the most about your job as dancer and choreographer?
Israel Rodriguez: To know that I may have danced and choreographed something that a person in the audience wouldn't be able to forget for the rest of their life.
What was the most memorable experience you had while on tour?
Israel Rodriguez: Ohh!! I have so many, but I think one of the most memorable experiences is dancing in one of the most important theaters in Greece.
What has been your biggest achievement as a dancer?
Israel Rodriguez: Becoming the first American dancer to perform the full length of the ballet Spartacus in USA.
What specific movements are your signature?
Israel Rodriguez: Jumps and Port De Bras (Arms. movements)
How do you see your role as an artist?
Israel Rodriguez: My role as an Artis is to educate and to pass all my knowledge to young dancers as well as to be able to inspire and motivate audiences around the world.
What music accompanies your dance? Any preference?
Israel Rodriguez: "Love Theme From Spartacus" among others.
What other hobbies do you have?
Israel Rodriguez: Filmmaking, Martial Arts and Games.
How do you define success? Any tips about how to be a successful?
Israel Rodriguez: I would rather say what's NOT success for me. It's not being in the best dance company out there, it's not winning hundreds of ballet competitions, it's not being the best dancer who ever exited etc., For me is seeing an audience happy in response to your performance. If you go home knowing that you were honest to that audience and that you moved them in any way with your performance, then I will consider that a successful person and that is my tip. Focus on that night or day of the show, give everything you got and repeat.
What do you want to be remembered for in life? What valuable lessons have you learned that helped you become the person you are today?
Israel Rodriguez: Good question!! A person that most of the time cared more about others than himself. I believe in good communication I hate disagreements.
What's next?
Israel Rodriguez: To give my best to continue teaching and choreographing at Mobile Ballet the company I work at this moment and my YouTube Channel Global Dance News.