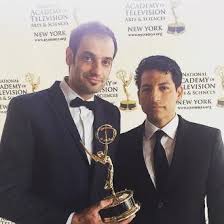 What was the most significant decision in shooting Parivara?
Alex K. Rojas: For me it was sharing the children's stories and doing this in a positive and responsible way which could help others learn from our experience.
Alex Lora: The most significant decision for me was to spend the time listening the children's stories, without that we would have had a different approach to the filming.
What part of the script/story best stood out for you and why?
Alex Lora: Again, listening the children's stories was key to have a censorial approach the film needed.
Without giving it away, tell us a little bit more about the characters and the lead actors.
Alex K. Rojas: They're children! : )
Alex Lora: Exactly, they are not actors, but it was very interesting to spend time with them and notice how they are getting more comfortable with us and the camera around.
How do you bring this story to life while staying true to your vision as director?
Alex Lora: The story comes to life when you are shooting it so you have to deal with it as a life entity that might change. At the end the story finds you, sometimes in the editing room, the best you can do to stay true to your vision as a director, is embrace the change and accept it, and after that find a compromise.
What excites you about this project?
Alex Lora: As a person with a disability it was exciting to work with other people with disabilities.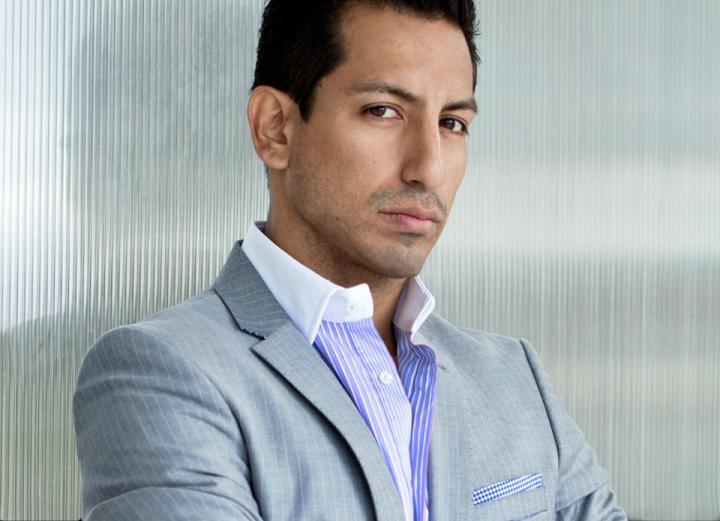 What other works are you most proud of?
Alex K. Rojas: My two daughters, Gabriella, and Augustina.
Alex Lora: I agree with Alex, in my case Eloise and Enzo.
What films have been the most inspiring or influential to you and why?
Alex K. Rojas: There have been so many. I keep a pretty current list on IMDB. When I saw this question I recall a movie from the 1930s called "Freaks" – it's a morality story. Beautiful trapeze artist seeks to take advantage of a sideshow performer. Karma is not a pretty thing in this story.
Alex Lora: In regards of what Alex is saying I think it's a good reference because this movie can be misunderstood. It's very easy to find the monster in the other, and call it "a freak" while forgetting that having a difference or a disability, the most of the times can make you even more human.
What do you do to enhance the collaborative process when working with actors, screenwriters, producers and others creative members?
Alex K. Rojas: I do my best to make it a family environment that is safe and conducive to the creativity and needs of all project members.
Alex Lora: It's very important to hear what others have to say. In this sense, our producers Toland Samba, Flavio Alves and Valérie, always had interesting things to say that were key in the project.
What experiences have you learned from in life? How did that change you and your creative process and the way you go about making films?
Alex K. Rojas: You learn by doing. The why usually justifies the how.
Alex Lora: In my case I learned a lot about loss, it teaches you that sometimes you have to let go.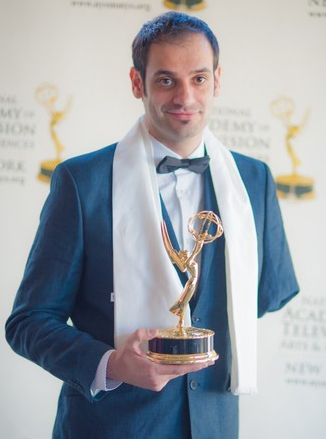 How do you see your role as a filmmaker?
Alex K. Rojas: Servant. Reflect the mirror up to our many faces without judgement. Ugliness, Beauty, they are all part of the same thread.
Alex Lora: It's a way to get to know you better while making an effort to understand the other.
Which film festivals that you have been part of would you recommend to other filmmakers looking to screen his/her films?
Alex Lora: Sundance, IDFA, True/False, Guadalajara, Berlinale, but any film festival is a good opportunity to share your film with audiences and open conversations.
Alex K. Rojas: Sundance, Cambridge, Sydney, Action on Film, Milledgeville, and IFFNY. I agree with Al, any film festival is a good chance to share the story and possibly touch someone else in a positive way.
Do filmmakers have any responsibility to culture? What message do you want to convey with your films?
Alex K. Rojas: Content creators always have a responsibility. What we create, in turn creates us.
Message want to convey in our films? In the words of Martin Luther King, Jr. – "We must accept finite disappointment, but never lose infinite hope."
What other hobbies do you have?
Alex K. Rojas: I like iron horses (motorcycles) and real horses when I get a chance to ride them. Fencing, Archery, and just generally being in nature.
Alex Lora: I like writing bad poetry, walking in the nature and finding secrets spots in the mountains or an empty beach on an island.
What do you want to be remembered for in life? What valuable lessons have you learned that helped you become the person you are today?
Alex K. Rojas: What do I want to be remembered for in life? – Compassion and Kindness. Lessons I've learned that helped me become the person I am today? – My lessons are not the same as yours but it's the journey not the destination that is important.
Alex Lora: I'd like to be remembered as a good man, at least for my children, so what you do everyday to achieve that is a responsibility.
What are your top five principles of success?
Alex K. Rojas: 1. Stay true to your purpose. 2. Work smart but work hard. 3. Be kind. Help others. 4. Take time to smell the flowers. 5. Fall down – get back up or die!
Alex Lora: Success is something very subjective and arbitrary. Modern society, specially with social media, puts a lot of pressure in the concept of success and in my opinion just ruins people's live. I've seen many talented people who don't do anything creative anymore because they are afraid of failing. I'd just say the opposite – embrace failure, and just fail, fail more, and fail best!
What's next?
Alex K. Rojas: We have a few writing/directorial projects we're working on, but as an actor I'm looking forward to the festival premiere of "The Garden Left Behind" by Flavio Alves sometime soon – It was a blast working opposite Michael Madsen, and Ed Asner. Just watched a bit of it recently and think it will do very well and has a timely message.
Alex Lora: The feature version of the documentary "The Fourth Kingdom" and then we'll see.