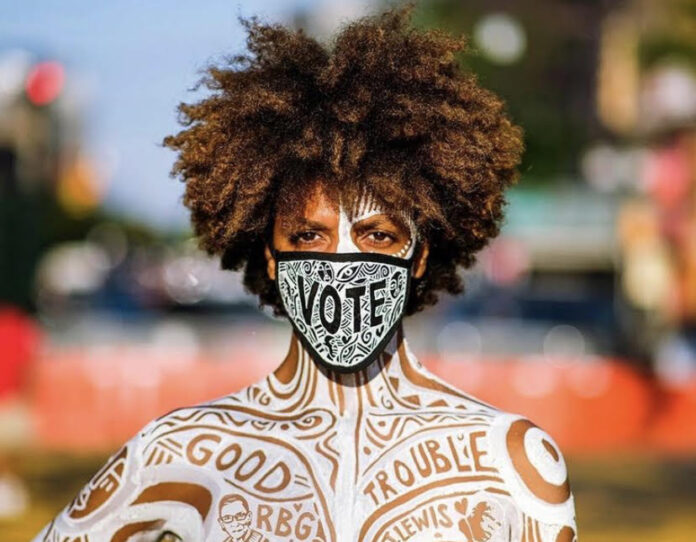 Fana Tesfagiorgis strives to grow and share more of herself each day. From childhood, Fana's family has instilled the highest regard for the both the arts and education in her heart and mind. She trained in dance from a young age at Madison Ballet and spent her high school years continuing her dance training at Interlochen Arts Academy. This journey continued to NYC, where Fana studied at The Ailey School/Fordham University, earning a BFA degree in Dance and a minor in Communications.
Ms. Tesfagiorgis's professional dance journey includes: The Alvin Ailey American Dance Theater, Ailey II, Nimbus Dance Works, Evidence Dance Company, The Black Iris Project, Ebony Williams and Company, Brian Harlan Brooks, Nimbus Dance Works, and more.
Since branching out beyond the concert dance world, Fana has had the pleasure of opening the 73rd Annual Tony Awards, an appearance in the TV series, Pose, and an appearance in the upcoming film, In The Heights. Fana is currently in the ensemble of My Fair Lady's 1st National Tour (on hiatus as the world heals). She is appreciating this valuable time to develop her skills as an Actress, Model, and Singer while also teaching dance virtually.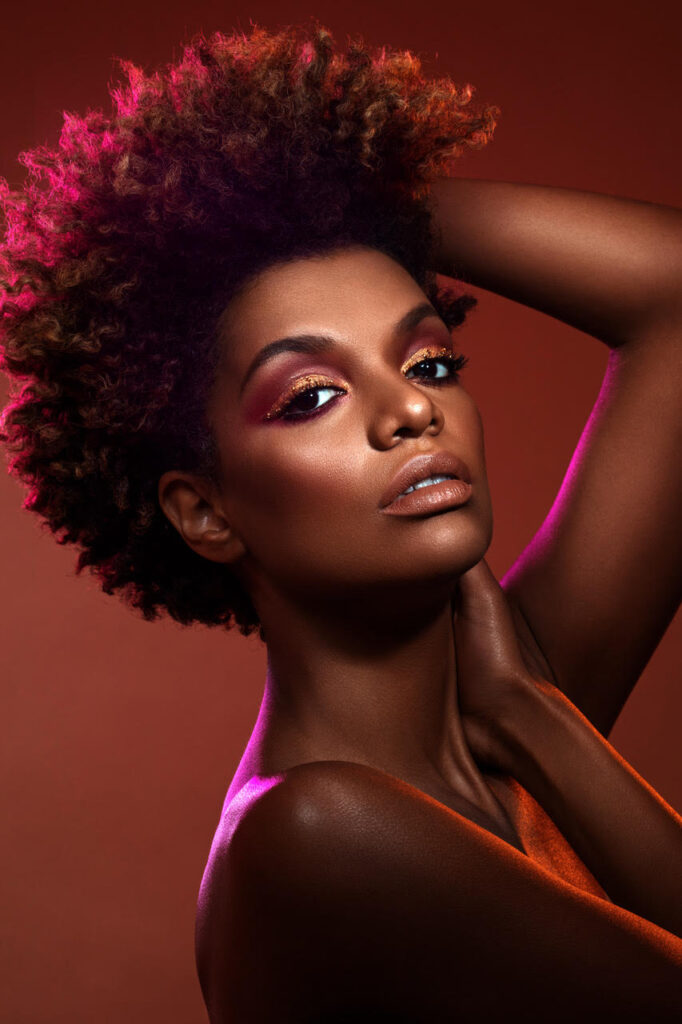 Tell us about your career as model and dancer. How did you get started?
Fana Tesfagiorgis: I remember dancing around the house as a little girl. In my family and my cultures (African-American and Habesha), music and dance are very much a part of daily life! One specific memory that I hold dear is running up to the TV and dancing every time I would hear the theme song for In Living Color… I just knew the Fly Girls would have some new moves for me to try! My mother saw my energy and love for moment right away and put me into ballet classes. I fell in love instantly!
My dance career is what led me into modeling. Dance helps me to study and practice different lines and angles, and to constantly expand what my body is capable of. While I was with The Alvin Ailey American Dance Theater, I had the pleasure of being introduced to many different realms in the modeling world.
What type of modeling do you do?
Fana Tesfagiorgis: I really love collaborative and creative projects! I try to keep up with Photographers, Creative Directors and MUAs that I've clicked with in past shoots and connect on more personal creative ideas. There's something very intriguing to me about a raw idea. Especially if it comes from a place of truth in that particular moment and speaks to the times that we are in socially or politically.
Much of my experience has been modeling in dance photography.I also enjoy print work, modeling clothing or shoes, hair, and beauty! Lately, I've had a lot of fun learning about the world of social media influencing! It's cool to see all the different lanes sort of merging into these highways of creativity.
What does fashion mean to you?
Fana Tesfagiorgis: To me, fashion is an expression of the self. The beauty of the inner portrayed on the outer. I love that the possibilities are limitless in terms of what & how we can express!
What's one of the most interesting shoots that you've done?
Fana Tesfagiorgis: One shoot that I will remember forever was with Essence Magazine: 3 Alvin Ailey Dancers Share How They Protect Their Natural Tresses. As soon as we walked into the room, I felt at home! The MUAs, the Hair Stylists, Photographer and Crew… everyone was so warm and welcoming! I had never been on a set with so many People of Color, and predominately Black Women! I appreciated the ENTIRE day! The efficiency, the communication, the sense of community, and the playfulness, too!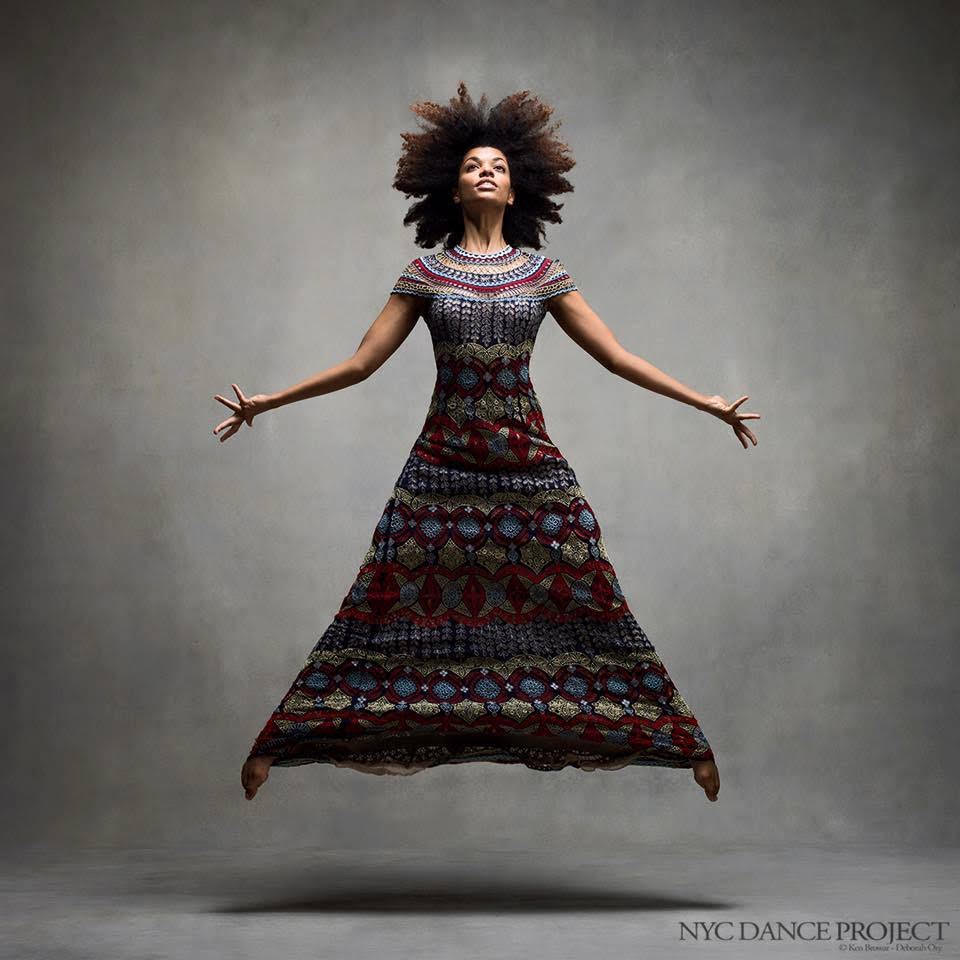 What was your first big break in the industry?
Fana Tesfagiorgis: My first professional dance experience was after my College graduation from The Ailey School/Fordham University's BFA program. I was honored to join the junior company, Ailey II. At that time, under the direction of Ms. Sylvia Waters, we were fortunate to be groomed into professionalism with a lot of guidance both artistically and on a human level. We got to experience the world, touring all over Europe and the U.S., and we also became very close.
I don't know that I've had a "big break" in the modeling industry thus far, as I still feel like I'm on the outskirts of it, but I do feel very fortunate to say that all of my modeling opportunities have been very meaningful, and related to stories/purposes that I believe in. I look forward to more of that!
What are you currently working on?
Fana Tesfagiorgis: A lot of my focus in this season has been planting seeds. I have fallen more and more in love with the art of Acting, and I spend most of my time reading plays, practicing lines, harassing my friends to read with me, haha (they are very generous), watching and studying films and TV shows. It excites me how much there is to learn about Acting, but even more so how much we already instinctively know, being human.
I am also continuing to teach Modern Dance classes remotely. It is a challenge to dance through a screen, but I do appreciate being able to reach a wider range of dancers geographically. Dancing together has definitely been uplifting throughout this past year!
What other projects are you doing this year? How has COVID-19 impacted your current plans?
Fana Tesfagiorgis: PLANS!? HAHAHA, what are those? It's interesting, because I am DEFINITELY a planner. This whole year has challenged all of my usual habits and Fana-isms to where I really have no choice but to operate by Faith. I do not know when my show (My Fair Lady) will return to the stage, but in the meantime, I am completely grateful for the time to reflect, assess, realign, reposition, chase new dreams and to simply GROW! Again, I feel like I'm just planting seeds with my commitment & diligence, while watering them with consistency and practice. The planning, as of now, is God's part.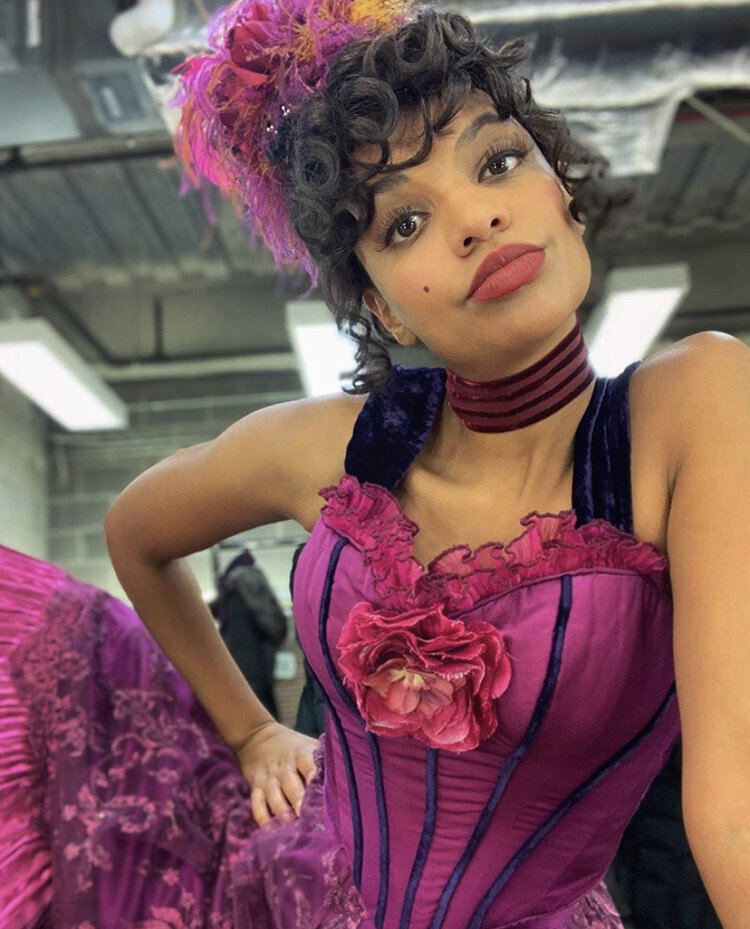 How would you define your personal style in dance?
Fana Tesfagiorgis: As a dancer, I try to be a chameleon. I have always loved different styles of dance, and learning from different choreographers. I love music, and I love to play with how my body can physicalize different sounds and rhythms. I love ballet, modern, different styles of African dance, heels, house… close to everything! As a performer, it has always been my aim to tell a story in my movement.
What influences your style and creativity?
Fana Tesfagiorgis: A lot of my style is rooted in my community, what inspires me when I see Black Women. There are infinite answers to that: our intelligence; our natural crowned hair; our beautifully creative minds; our instinctive ability to create something out of nothing; our prominent features; our various glowing shades of melanin; our powerful connection to spirit; the extra bit of soul in our vocal chords… the list goes on and on. When we walk into a room, its like generations before and after come right on in with us! Relishing in that is plenty of fuel for a lifetime of style and creativity!
Tell us about your training routine.
Fana Tesfagiorgis: I am always redesigning my routine for my body conditioning. I do believe it changes based on what season I'm in. In this season, I'm finding joy in Cardio/Strength Training 3x per week, Ballet class 2x per week, daily Yoga and Meditation practices, and additional dancing/creating as I feel inspired to. When the temperature rises, I'll definitely be back on my bike daily!
What do you hope to accomplish in 2021? Any future plans?
Fana Tesfagiorgis: While it's challenging to make a plan in my industries during this time, I do have a very clear list of things that I hope to manifest in 2021. I can't share them all, but my favorite 2 are:
1. To be entirely my truest and best self in every space, situation, relationship and encounter; operating in Love and keeping God as my compass!
2. ENDLESS CREATIVITY!!! May every God-given and inner child dreamin' idea of mine be nourished and generated into fruition. Dance, acting, singing, modeling, activism, mentoring, influencing, making people laugh… may I use all of these gifts to uplift and inspire the world!
** Article Cover Photo Credit: Visual Artist: Láolú. Photographer: Jíbólú.(IG: @laolunyc & @jibolu. #sacredartoftheori )