Renowned artist Halil Gashi throughout his creative life continues to leave a legacy that is a nourishment for future generations. His teaching philosophy "Art has no limit" has inspired life in the arts in its true form and the young generation to be active.
Dancer, Physical Actor, Creative Director Halil Gashi was born in Kosovo and raised in Germany. He is an internationally known performer, who has worked with some of the top artists of the industry.
Halil is a pioneer in Hip Hop Theater in UK and went on to launch a successful career in television, theater and dance. His notable movies include "Worlds Away" (2012), directed by Andrew Adamson and James Cameroon. Halil followed his most celebrated screen role by appearing in more live theater shows worldwide as a dancer and physical actor.
In May 2009 Halil Gashi landed an original solo performance in Cirque de Soleil's top show "The Beatles Love Show" in Las Vegas. For four years Halil performed the solo act "The Crazy Lover" that he choreographed, to the song "Something in the way" written by George Harrison. In 2012 Halil played the lead role of "Sergeant Pepper" in Grammy Awards, Paul McCartney's Tribute show in Los Angeles.
In April 2014 Halil performed as the main character for the successful "The Imagineer" theatrical show which premiered in Dubai.
He proved his extraordinary talent with the original act "Story Box – Halil Gashi Solo Act", which was a hit in USA, Australia and was featured in the 25th Anniversary of Microsoft in Greece.
Halil Gashi has appeared in Das Supertalent, America Got Talent, MTV Music Awards, BBC Morning Show, London Fashion Week, BBC Tomorrow's World UK tour. Halil was featured in commercials for Levi, Adidas, MTV and Yaskawa, which he choreographed. He has collaborated with superstars like Kylie Minogue, RUN DMC, Black Eye Peas, and Sugarhill Gang.
Halil Gashi's contributions to performing arts have garnered him numerous outstanding awards in dance competitions in Germany, UK, and France, including 3rd place in all of Europe Breakdance contest in Paris with Crew UK All Stars, 2013 Distinguished Artist Award, Best Body 2012, Sex Symbol 2012 and Best Model of Year 2012.
Halil Gashi has been honored by the Mayor of Las Vegas. In 2013, Hali Gashi received "Extraordinary Artist Award" by the U.S. Congress, the Honorable Senator Harry Reid. The award honored Halil Gashi for his legendary work at Cirque du Soleil Beatles' LOVE in Las Vegas and for his outstanding creative achievements in performing arts in United States and around the world.U
Instagram: @halil_gashi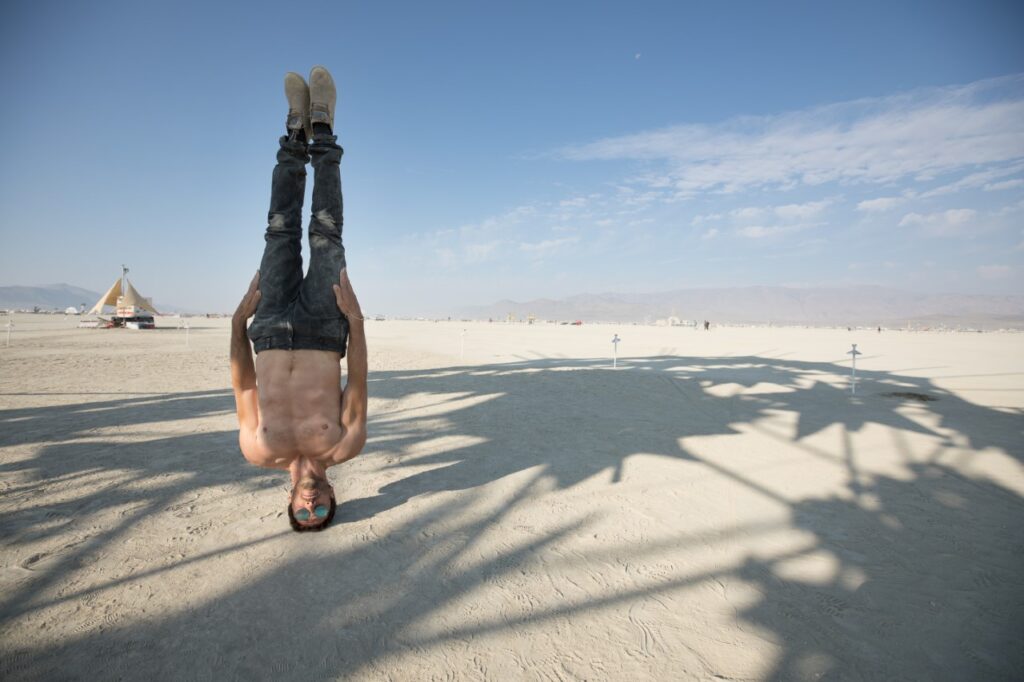 International Star Halil Gashi Talks about his Art, Life, and Upcoming Projects
As both physical actor and performer how do you connect with the artistic work?
Halil Gashi: Art is an essential form of expression for feelings and thoughts that move people. To me, art is less about what critics and speculators consider valuable and tradable, but rather all that in which the artist has given a piece of himself. Be it a large or a more modest work. It is always an expression of an expressive creative power and the need to communicate.
Art crosses language, space, and time. It connects humanity through culture, documents history, religion and other sciences and finds its way to us through the different forms of expression.
When I was 13 years old, my family and I moved to Germany. I didn't speak a single word of the language and had to find another way to express myself and I did that primarily through body language and facial expressions. I think that is the driving factor behind my passion and work. During my time at Cirque de Soleil I have been very lucky to work with other great artists and develop myself and my art.

Your original act "Story Box – Halil Gashi Solo Act" has been an international hit. Can you tell us more about it?
Halil Gashi: The Story Box is a 3-D Life-Projection-Mapping Act. It is a magical journey to a dream world displayed through dance, acting and visual projection. The show is six minutes long and it can be customized for any event.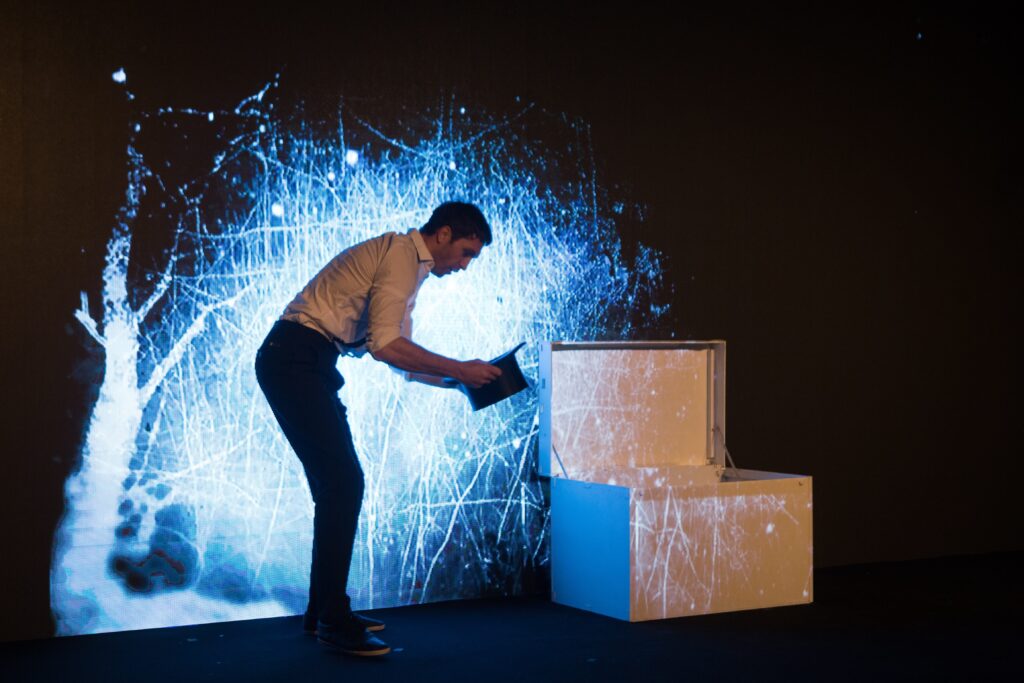 You also performed the Story Box act at "Das Supertalent" show in Germany. What was your experience at the show?
Halil Gashi: Das Supertalent is the German version of the casting show format Got Talent. It is a very popular season, held annually at RTL Television since 2007. The show searches for a special talent. In preliminary rounds, the candidates present their specific talents in a stage or outdoor performance. A jury decides which artists will continue and which will be eliminated.
I was undecided for a very long time and only decided at the last minute to join and perform there. Until then, I did not really have a positive opinion of talent and casting shows in general.
For me personally, the principle of many casting shows is "educating to obedience". Whoever adapts to the demands and judgments of the jury gets ahead. In the process, critical questioning is forgotten, ideals of beauty, for example, are simply adopted – without any objection. However, I have to temper my opinion a little bit now. My experience with Supertalent has been very positive throughout. I was surprised how friendly the artists were treated and that I was given enough time to prepare. On the whole, it is a great opportunity to reach a wide audience and the show offers artists a good platform.
Your have entertained thousands of audiences at the prestigious Cirque Du Soleil's LOVE show in Las Vegas with your lead solo performance. How challenging was it to perform for big crowds?
Halil Gashi: I enjoy being on stage. You channel positive energy with the audience and see how the performance makes them feel sad or happy. The solo act that I did for Cirque du Soleil was a big challenge. You have to keep the audience entertained for five minutes and not lose them until the last moment, so they can feel the way I feel. It was a piece about love, emotion, finding yourself and finding love. The act is not all happy and fun, but also shows that you can get hurt. So, it was a big challenge to be able to present that to thousands of people daily, on a 360 stage, where you can't hide anything. What you do, your every move will be seen from all sides. So as an entertainer I had to overcome these challenges in my choreography
What new techniques did you learn from yoga teacher training in Bali?
Halil Gashi: I like learning. When I am fascinated by something and develop a passion, I want to know everything about it. It has always been that way for me: traveling, painting, calisthenics diving, nutrition, etc. And the best way to learn more about yoga is to take a training. My goal is not to work full time as a yoga teacher. I don't know exactly yet if and how I will use my certification, but not to make money with it primarily.
I wanted to learn from great, experienced teachers in an intense setting. Much was already known to me from previously. What I took away for myself from the training was above all the different range of breathing exercises. Knowing how to breathe and when to breathe to regulate my body and emotions is incredibly valuable for me as an artist.
Furthermore, I will continue to consciously connect my movements and breath. Another great effect of the training was that my body gained more flexibility, and I am very happy about that.
We also saw you on the Yaskawa Electric Advertisement. How did this project come about?

Halil Gashi: Yaskawa Electric is one of the world's leading manufacturers in the fields of drive technology, industrial automation, and robotics. They contacted me to work together on a concept to show what movements a robotic is capable of. We demonstrated this by creating particularly heavy but at the same time very smooth movements to music, which the robot arm synchronized. The video of my movements was then played at trade fairs, among other places, while the robot arms performed live to it.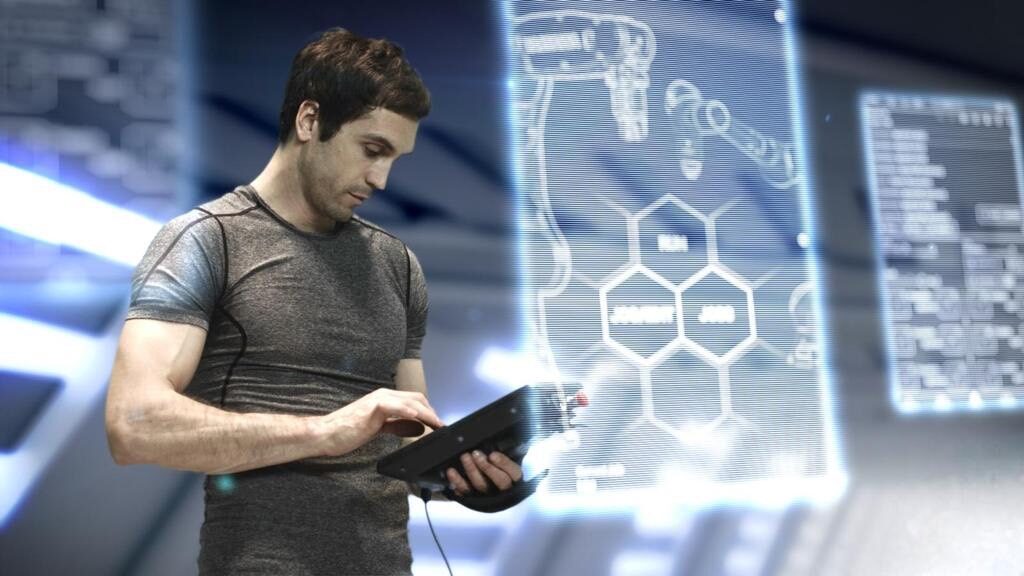 Following a vegetarian diet, how do you fuel your body to maintain the body strength, to build muscle and endurance?
Halil Gashi: I am not following any particular rules here. I think that my body gets all the nutrients it needs just by eating a varied vegetarian diet. Vegetarians consume a maximum of 30 percent of their daily dietary energy from fats. However, I live a very health-conscious lifestyle overall – I exercise a lot, do not smoke and do not drink any alcohol. The carbohydrates contained in grain products, fruits and vegetables serve me as my main source of energy. But above all, eating vegetarian is good for the environment.
What can we look forward to seeing from you in the next chapter of your career?
Halil Gashi: As we can obviously witness, our world is changing a lot right now. We do not know if it will ever be the same again. Can we still go to the theater next year as we did before? We don't know yet. In any case, I will of course continue to use my art to express myself and help others express themselves, like Yaskawa.
Another field I am very interested in is virtual reality. I think it opens many opportunities to create and experience art in the future.