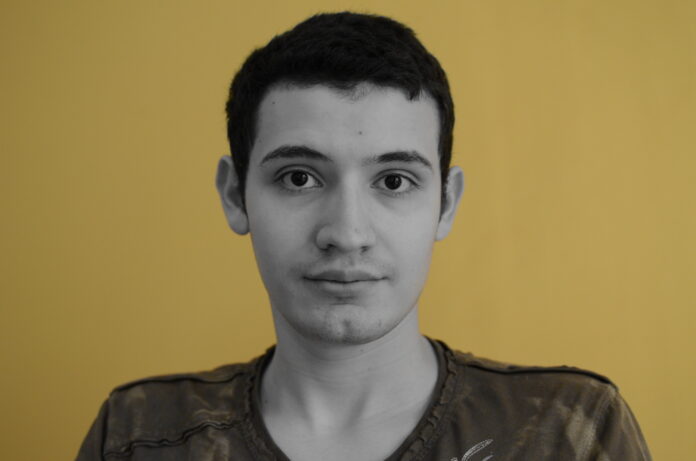 Exclusive Interview with Mihnea Cernat – Artist, Filmmaker & Photographer
Mihnea Cernat, is an artist, a photographer and a filmmaker,
born and raised in Constanta, Romania. From his early youth, he has always been fascinated and passionate about art, photography, graphic design, animation and filmmaking. At the age of 9, he made many small sketch videos using his father's old Sony cassette camcorder.
He also studied and practiced animation from a guide book of animation for beginners.
In 2015, he became the youngest member of the Union of Romanian Artists, and he was self-taught in filmmaking by listening to interviews of his favorite directors, watching behind the scenes videos on television and participating as a background extra in Hollywood movies that were shot in his hometown. What Happened to Monday, Contract to Kill, Comrade Detective and various national and international commercials.
He also had the opportunity to talk to the directors and actors
of the movies, while he was still improving the knowledge and abilities
in filmmaking. He first started collaborating in projects by creating poster designs. As a designer and a passionate movie lover, he participated with his posters in numerous international film festivals and contests.
The music video titled Class Reunion was suppose to be his short debut film, but because he didn't had all the scenes he needed he turned it into a music video for the band Colonist on The Moon, as they gave him the approval to use their song "Sometimes" in the project.
NY Glam: What inspired you to become a director and how did you get into music videos?
I got into the passion of filmmaking back when I was a kid,
where I watched many cartoons and movies on TV back in the 90's. Most likely all the cartoons air on Cartoon Network, Hanna-Barbera cartoons, MTV cartoons, old movies aired on Turner Classic Movies both in black and white and colored and my parents had classic Disney animated films and shorts recorded on VHS tapes. And that's where I learned English from. That got me into creating many story ideas, drawing characters that I wanted to bring them to life and perhaps having them presented on screen. Both film and animation.
The most inspired director that I still admire is Steven Spielberg.
He's my hero. I grew up watching Jurassic Park, Animaniacs, E.T.,
Freakazoid, Indiana Jones, Balto and of course We're Back a
dinosaur story. My dad offered me an old Sony camcorder, where I studied it and made a bunch of short home videos. I really had fun making a 40 minute fan made Star Wars video with Lego toys and action figures. Using my dad's camera, also got me into Claymation and stop motion animation. I got into music videos by watching Spike Jonze music videos on MTV.There were many music videos I liked that we're surreal but they told a story.
I really enjoyed how they were shot on film and I was amazed by the special effects too. And of course animated music videos. I wanted to experience music videos like I did with short films. Telling a story in a very expressive way. Even musically. I made two parody videos based on Eminem's videos. And I got a little better back in 2016 when my friend Marlene Dinu asked me if I would like to make a fan made music video with her for the Arctic Monkeys song 505. I accepted and it was fun. The video is posted on YouTube and on my Vimeo profile.
NY Glam: What new projects are you currently working on?
Well…I have a long list of future projects. Feature lenght,medium length and short films. And of course music videos. I am also interested in making fan made films, comics and video games. I'm working on some shorts, where some of them are experimental and others are experiments in techniques and special effects. When I get more experienced and start earning movie budgets, I want to create films based on many genres and subgenres. But I like to rely on the guerilla style filmmaking, because it's easy and quicker.
NY Glam: What is the concept of this music video? What direction did you give the artist?
The concept is about friendship and nostalgia. Being edited and presented in a collage video in a retro kind of way, with no smart phones, no plasma TV's, more communication and old school technology like taking pictures with film cameras and playing Nintendo.
I had this idea on making a short film about my friends, it was supposed to be my short debut film, but I didn't had all the scenes I needed to film to finish it. So I decided to turn it into a music video, to promote the band and my friends. Colonist on The Moon (artist) is my favorite rock band.  I kept in touch with the lead singer Grig Gheorghe, where I shared with him ideas for music videos to promote them. I did it for fun and being a huge fan.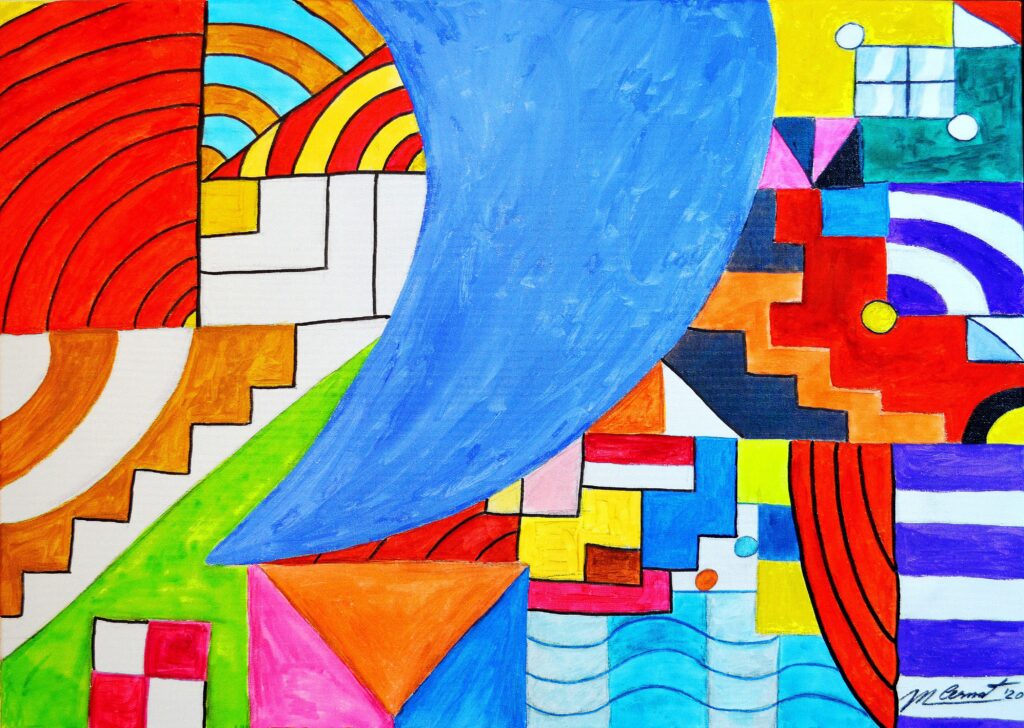 NY Glam: What was the atmosphere on set like? What was it like working with the artist?
My first day of shooting was pretty messy. My script was rushly written
and I couldn't shoot some scenes with everyone participating in one room.I was nervous too, and I thought I could have done the shooting quick in a few days like Roger Corman did with The Little Shop of Horrors. Which was shot in two days. But one the actors, my friend David Dobre helped me by reshooting the scenes again. And rewrote the script too. But in separate days with the rest of the actors. And add them together in the editing. And he brought along two friends that helped me.
Alex Rebegea and Elena Prisaca. And then everything got very smoothly and pretty great. Thanks to Dave. We shot in a guerrilla style filmmaking, I was my own cameraman, my own editor and I photographed everyone for the still image montage. The atmosphere was pretty fun when I have my friends participating in the project.
It was great working with Grig the lead singer of the band. And I wish to keep on collaborating with the band any day and make more music videos for them.
NY Glam: Who did you collaborate with in the making of this video?
My friends Dave, Alex, Madalina, Elena and Steven as the actors.
And the band Colonist on The Moon.
NY Glam: What kind of statements do you like to make with your videos?
I like to make them fun to watch, for the viewers and fun with the actors on set.
NY Glam: How much creative control do you have as a director or does it depend on the artist and their vision for the song?
It is important for me to have control of everything, the set, the camera gear, the ideas I made, but I like and accept improvisations from the actors. As they have ideas of their own that can better improve the story.
I do accept the artist's vision. It helps me when I imagine the artist's vision or story in the video. But I rather do my own idea and sometimes create images based on the lyrics.
NY Glam: What have been some personal highlights of your career?
Perhaps collaborating with more people fascinated in the same theme as me. In art, music and film.
NY Glam: What other projects have you been involved in?
I participated as a background extra in Hollywood movies and series,
where the shooting took place in my town. Those movies are What Happened to Monday on Netflix, Contract to Kill with Steven Seagal, the series Comrade Detective on Amazon Prime and a commercial for a German bank called Quirion. I did get involved collaborating in other film projects as a cinematographer that didn't get me anywhere and I was disappointed working with the directors because they were kind of freeloaders that wasted my time. But I did get involved in other projects I enjoyed like international art fairs and exhibitions, poster design contests, photography and film festivals, creating designs for book covers, creating poster designs for theater plays, creating video content for commercials, book trailers and music videos and also into modeling photography for my model friends. I did participate in a festival poster design contest organized by The Locarno Film Festival. I sure had fun making commercials for my parents' hotel. Which are posted on the Hotel Albatros Mamaia Facebook page.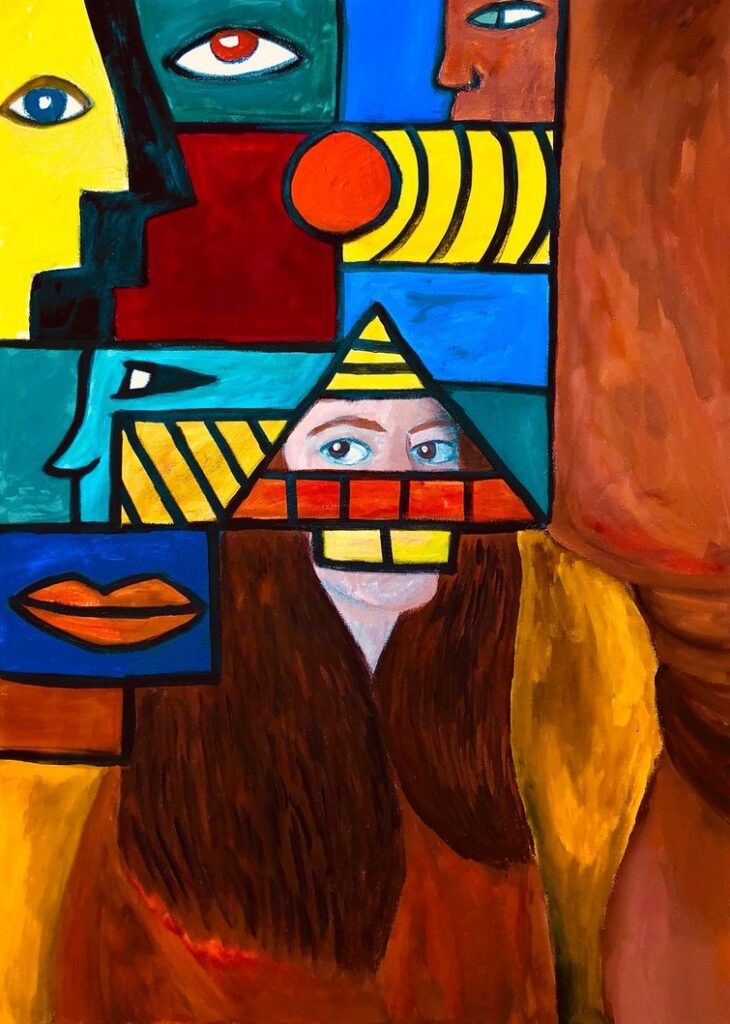 NY Glam: What are you looking forward to this year?
More opportunities, more occasions, more support and wish to make more films and video content.
NY Glam: What makes a music video great? What qualities do you strive to achieve?
I generally wish for the music video to have a short story. Can be both narrative, subjective and experimental. Nowadays, the music videos are only relying in dancing and romance. Not to mention heavy beat rhythm. And quick editing. I want the music video that I work on to be presented either narrative or experimental. But most importantly expressive that puts a smile on the viewer's face watching the video while listening to the music. Any kind of music.

NY Glam: What other hobbies do you have?
My hobbies are making videos, watching movies, painting and drawing mainly cause I graduated from art school, create logo and cartoon character designs, creating stories, making masks from latex, sometimes doing special effects makeup, animation and storyboarding, voice acting, making movie posters, listening to music and making music and audio collage, writing scripts, poems, lyrics and fan fiction, photography when needed and hanging out with my friends and family in my studio.
NY Glam: What are you thinking about doing next?
Well…pretty much helping my friends by encouraging them in doing what they love and making a living. But I won't stop on creating more content in art and film. I want to start on making feature films plus shorts and hopefully working alongside with my favorite actors and actresses. I have a long list of actors and actresses I wish to work with.
NY Glam: Any advice for aspiring music directors?
Yes. Be yourself, be creative and express your creativity. If you have great ideas, work on those ideas and bring them to life. And if you collaborate with musicians or bands, go for it. Your vision and their music always work together.