Exclusive Interview with Matteo Russo – Filmmaker
Matteo Russo was born in Crotone on 10/15/1992. He studied at the Academy of Fine Arts in Bologna, founding the collective "Hi, Toys videoproject" in 2011 with some of his collaborators approaching the world of teh cinema. In 2014 he made his first real experience in the world of cinema, working on the set of the film "Confusi e felici" by Massimiliano Bruno, playing the role of assistant director. The two real film projects are those made in 2015 or "Voglia di fragola" written by Emilio Maria Costa (awarded as best experimental short at TMFF) and "My beloved son" written, produced and directed by the same Matteo, a short film that has received several selections in national and international film festivals. His latest short film "Amare affondo" has just started distributing and has received 20th Official Selction and awards in a World Film Festival (Amarcort FF, Pentedattilo FF, KINOFilm Manchester, Pride queer Australia, Napoli Film Festival, Ivelise CineFestival, 34° Lovers FF, Pink Life Istanbul, Etc). Currently engaged in the post-production of his new short film "Amal".
NY Glam: How long have you been making films and videos?
I started to film an audiovisual material 8 years ago. When I was 19, I bought a Canon reflex camera and I press a rec button for my entire life.
NY Glam: What film was your directorial debut?
My very directorial debut is with my first good short film "My Beloved son". I remember It was a powerful experience. I didn't know very well the basic rules of filmmaking but I learned too much with this project. It gave me many ambitions to move forward in others film projects.
NY Glam: What is your recent film about?
My last film it's about a love story between two boys. Totally filming in a dialect of my city: Crotone. The film tells the story of Giacomo and Samuele are two young boys born and raised in a small province of southern Italy, in a closed-minded environment. The strong friendship that is born between the two does not take too long to be transformed into something more. Two young people guilty only of their love that they manage to keep alive their secret relationship, with the promise of running away and being able to scream to the world their strong sentiment. But one day something goes wrong. Because of a bad accident, happened on the fishing boat of Giacomo, the two become doubly guilty and find themselves, at any moment, to take a hard decision that will force them to escape from their land.
NY Glam: How did you go about casting for the film?
About the casting, very simple. I choose my best friend Mario Russo (It's not my cusin lol) that he plays Giacomino, main character. Mario has been very interesting about the entire project and he play his role in a amazing way. For Samuele and Chicco I choose Federico Le Pera and Carlo Gallo other two god friends and best actors.
NY Glam: What was the most important lesson you had to learn that has had a positive effect on your film? How did that lesson happen?
I learned many things with this project, but the best one It is that with the love for your passion, everything is possible. Because the film crew was very excited on the set, so they gave at the project positive vibes.
NY Glam: Tell us a bit about the other films you've made and your other projects.
I my shortly career I made 5 short film. Every films have a connection between each other: the realism. I really like tell real story about real life.
NY Glam: What role have film festivals played in your life so far?
The film festivals for director's career are very important. The screenings, the meetings with other directors, producers are a moment to discover new different way to think in this business. It's an opportunity to share your projects and new ideas to try find a next producer for our next films.
NY Glam: Is it harder to get started or to keep going? What was the particular thing that you had to conquer to do either?
I think it is more difficult to start. Because when you start in this art you do it with passion, so when the passion moves thing it is difficult not to continue in what you do. I remember this quotation of Italian director Gianni Amelio: cinema is a vice.
NY Glam: How has your style evolved?
My style was very artificial in my first film ad I felt uncomfortable. With the experience I learned it is not necessary make complicated thing to show a story and now my style It's very simple. It shows the things as they we are.
NY Glam: What has been your personal key to success?
Just two words: passion and perseverance.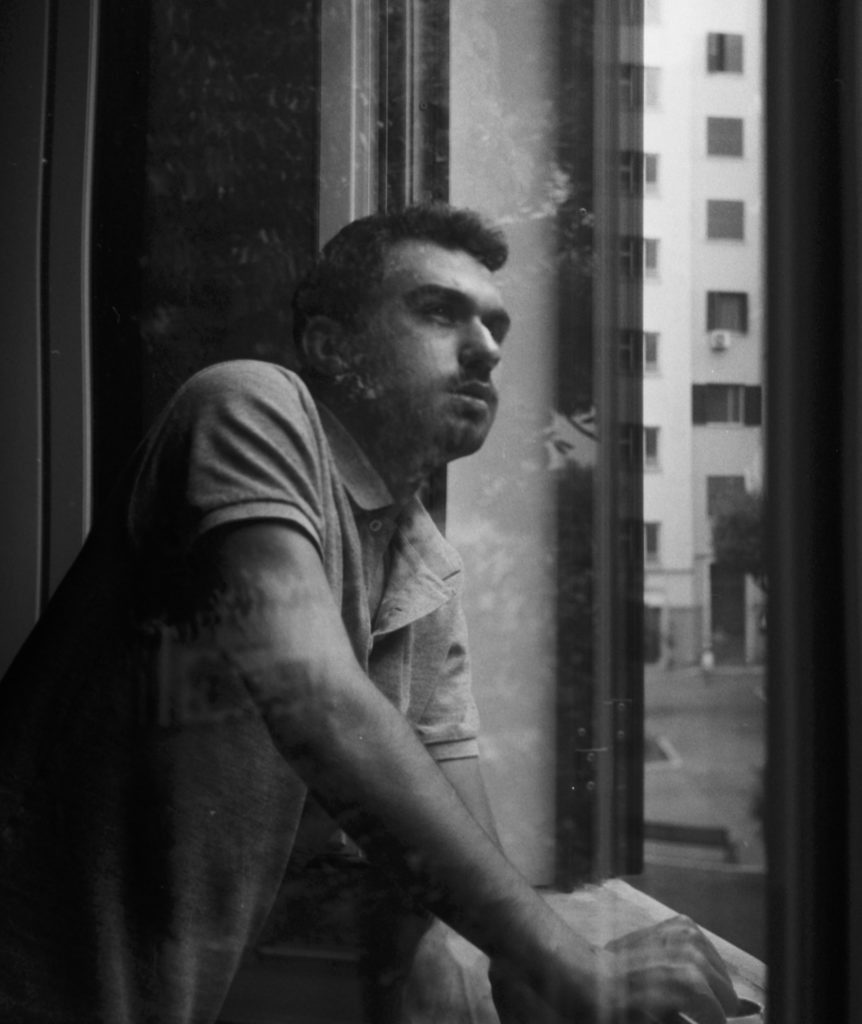 NY Glam: What are you thinking about doing next?
I have already other project in distribution he calls Amal. It Is a story about "Amal" is a quiet and crusty man who remained alone in the world. He decides to spend its existence in the outskirts of the village by fixing an old car that he turned into his own house. The memory of his wife loss continues to haunt his mind. The only solution is to abandon everything for a new place where to start a new life. Soon, he will realize that the only journey to make is within himself.
I hope this project will make a good journey in a film festivals as well and give me the opportunity to made my first feature film.
NY Glam: Where does your studio want to go from here?
I want to find always a real story of real life and study it.