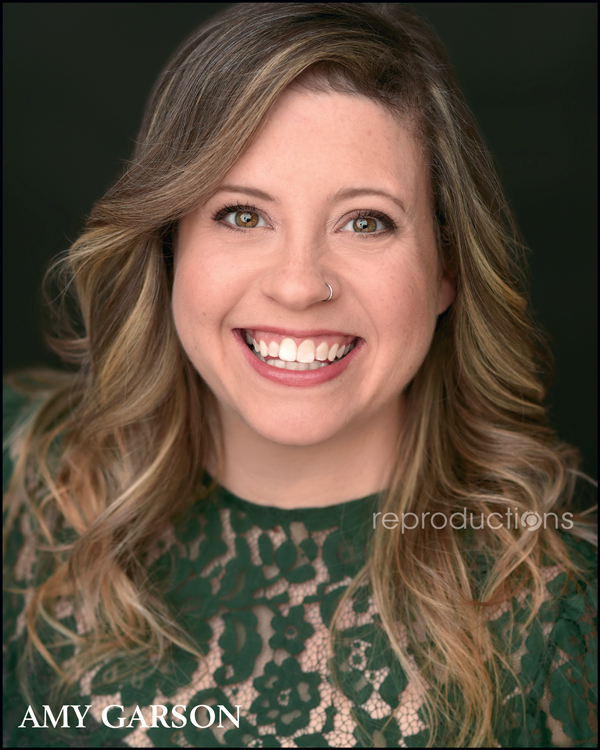 Exclusive Interview with Amy Garson / Screenwriter
Amy is originally from Cleveland Ohio, receiving her BFA from Ohio University. After college Amy moved to NYC where she began performing stand up comedy. Twelve years later, Amy got married, moved to Bloomfield New Jersey, and had two children. During both Amy's pregnancies, she watched (almost too many, according to her husband) murder mysteries. This resulted in discovering her true love, thrillers! The last year she has focused solely on writing murder mysteries, as this has become her passion.Over the last five years, Amy has been selected for the Boston Comedy Festival and the Ladies of Laughter Competition, has had her comedy pilot (The Apartment) selected for multiple festivals, and navigated raising young children during a pandemic.
NY Glam: What projects are you currently working on?
*I have a comedy pilot titled, The Apartment, in pre-production with my team, GLAMSA LLC. I also am very interested in producing the film I have submitted to ISC this year, The Gemstone Murders!
NY Glam: What makes a film great for you? Are there certain qualities that make a film better for you?
*If I can't see something coming, I'm impressed. The Sixth Sense was a pivotal film for me. I always love a bit of comedy to break up madness, and if that can be matched with great acting- it's amazing. A great example of that would be, What's Eating Gilbert Grape.
NY Glam: As a screenwriter, what is the most important aspect of building a character?
*I like to relate the character to an actual person, whether I know this person or not. Then build attributes/personality/choices based on what I see this person doing or how they respond in situations.
NY Glam: How important is for you being a finalist at International Screenwriting Competition –ISC?
*I cannot emphasize enough what this recognition has done for me! I have always loved thrillers and mysteries, but was recognized for comedy. My background is stand up, and I did really well, but my heart was not into it. I love comedy, but hearing from such an amazing group like ISC, that they believe in my work and support my ideas- I definitely teared up!
NY Glam: Do you express yourself creatively in any other ways?
*Yes! Stand-up comedy was a love of mine for 12 years before I had kids, and last year I opened a sugar free candy and cake company out of my home! You can find me on: www.etsy.com/shop/AmysKetoCandyAndCake. I love creating beautiful treats, my many years working in NYC fine dining really gave me that foundation.
NY Glam: What can we expect from you in this actual year?
*Honestly, I hope to keep writing more thrillers!
NY Glam: Where can everyone keep up with you to learn more? …social media…website
*I don't currently have any social media dedicated to my screenwriting per se, however, you can find our TV pilot on twitter @The_ApartmentTV, or on Instagram @theapartmenttvseries!