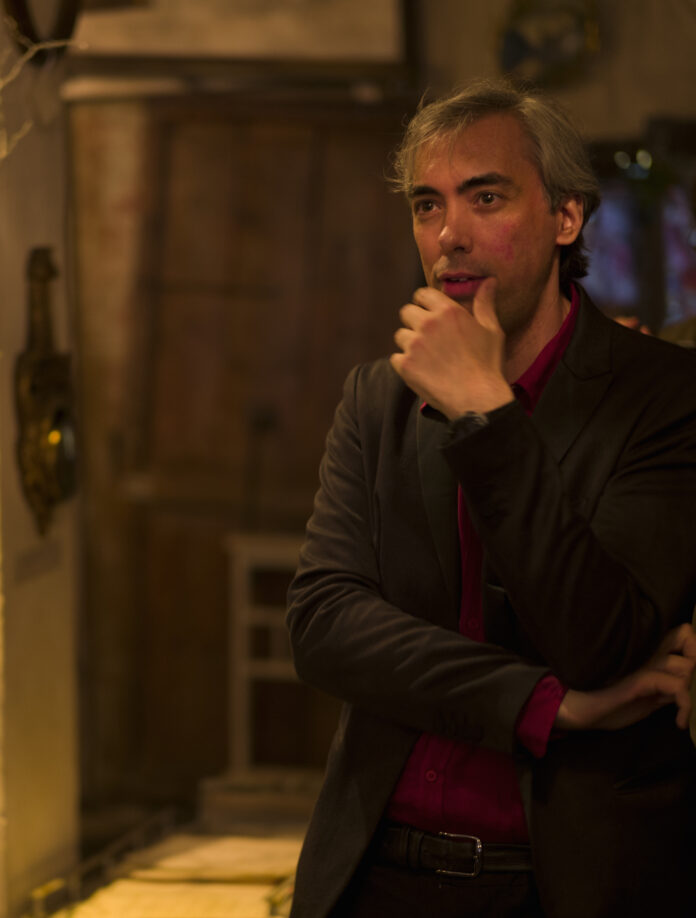 Exclusive Interview with Marco Cucurina – Filmmaker
Marco Cucurnia was born in Genoa in January 1975. Before arriving
at the cinema, he began to rationalize the imagination with
photography: the first shots were among the coal heaps of the port of
Genoa. He worked for many years with Mario Monicelli.
His latest awards are: 2021 Best experimental award NYNG for
"Café Crème avant d'entrer", Best experimental film- Five Continets international film festival Venezuela 2021 for "Zone d'attente", Best experimental film – Silk Road Film Award di Cannes 2020 for "Dedicato al cinema", Honorable Mention of the Berlin Flash Film Festival
2020 for "To Tornatore with love", Outstanding Achievement Berlin Flash Film Festival2020 for "Antivirusface", Honorable Mention of the Berlin Flash Film Festival 2020 for "Emral", Honorable Mention MonoVisions Photography Award for the photographic artwork "Differita". CINEMA
SOLOMETRO film of national cultural interest 2006 (produced by Michele Placido) Young Jury Award, Ajaccio 2008 Genova, Amore Mio Documentary film with Paolo Villaggio Paolo Villaggio, Mario Monicelli, l'artigiano di Viareggio, Documentary film Locarno 2001, ART, INFLUENZER – Collective exhibition – December 2019, LUCE DI KRYPTON – Exhibition and projections -January 2019, SURPENSIERI – Exhibition and projections – May 2018, LA STRADA PER KRYPTON – Exhibition -October 2017.
NY Glam: How long have you been making films and videos?
Since my parents bought me a Philips videocamera in the alleys of Genoa, in via San Luca, it was 1990.
NY Glam: What film was your directorial debut?
"SOLOMETRO" with Anna Valle and Pietro Sermonti and above all with
Rome,the subway, Termini station…

NY Glam: What is your recent film about?
Very soon on May 15th 2021 at 20:00 (Only that day) my second tribute to
Mario Monicelli "Le pareti di Monicelli" will be online on my website
www.marcocucurnia.it . A work of visual art and more …

NY Glam: How did you go about casting for the film?
In "Le pareti di Monicelli" there is a little girl who I found walking around Rome as Mario Monicelli taught me.
NY Glam: What was the most important lesson you had to learn that has had a positive effect on your film? How did that lesson happen?
The most important thing I learned from Mario Monicelli is that the actor's
true personality must somehow resemble that of the written character.
NY Glam: Tell us a bit about the other films you've made and your other projects.
Another my film that I really care about is "Genova amore mio" with Paolo
Villaggio. A tale of my city, Genoa. And now I'm preparing my second film entitled "Un filo più breve"
NY Glam: What role have film festivals played in your life so far?
Very important were the Festivals in France for "SOLOMETRO".
NY Glam: Is it harder to get started or to keep going? What was the particular thing that you had to conquer to do either?
The most difficult and important thing is to think every day that you are a
rookie.
NY Glam: How has your style evolved?
I sincerely hope I don't have a style that I can explain.
NY Glam: What has been your personal key to success?
Whenever I do something I think: what will the rocks of Genoa say?
NY Glam: What are you thinking about doing next?
I hope to never stop walking through the streets of the cities in my life.

NY Glam: Where does your studio want to go from here?
I hope children like my artworks first of all.