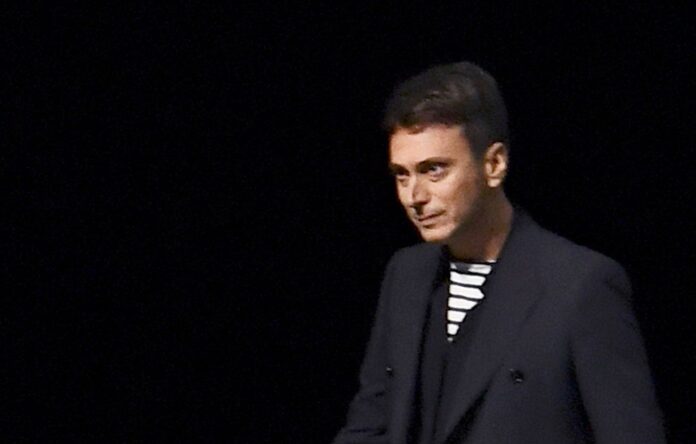 Hedi Slimane is a name that is synonymous with luxury fashion. With a career spanning over two decades, Slimane has become one of the most influential designers of our time, redefining fashion for a new generation of consumers.
Born in 1968 in Paris, Slimane initially pursued a career in journalism before transitioning to fashion. He started his fashion career in the late 1990s, working for brands such as Yves Saint Laurent and Christian Dior. It was during his time at Dior that Slimane gained recognition for his work, revamping the men's fashion line and bringing a new edginess to the brand.
In 2000, Slimane launched his eponymous fashion label, focusing on menswear. His designs quickly gained a cult following, with fans including musicians and celebrities such as Mick Jagger and Karl Lagerfeld. Slimane's aesthetic was inspired by the underground music scene, with skinny jeans, leather jackets, and rock-inspired designs becoming his signature look.
In 2012, Slimane made a comeback to fashion after a brief hiatus, this time as the creative director of Yves Saint Laurent. He shocked the fashion world by changing the name of the brand to Saint Laurent and moving its design studio to Los Angeles. Slimane's bold move was met with criticism, with many questioning his decision to change the iconic brand's name. However, Slimane's vision paid off, with Saint Laurent becoming one of the most successful and profitable luxury brands in the world.
Slimane's designs are known for their edgy, rock-inspired aesthetic, with skinny jeans, leather jackets, and vintage-inspired designs being staples in his collections. His designs have been credited with inspiring the current trend for "grunge" and "rock" fashion, with many high street brands now offering their take on the trend.
Aside from his work in fashion, Slimane is also an accomplished photographer, known for his black-and-white portraits of musicians and other cultural icons. His photography has been exhibited in galleries around the world, with many of his images becoming iconic representations of contemporary culture.
Hedi Slimane is a designer who has left an indelible mark on the fashion industry. His unique blend of rock-inspired design and luxury fashion has won him a legion of fans, and his influence can be seen in the current trends of the fashion world. With a career spanning over two decades and a portfolio of work that includes both fashion and photography, Slimane is undoubtedly one of the most influential designers of our time.