Exclusive interview with Hannah Jane McMurray – Actress
Hannah Jane McMurray is a talented American actress who is quickly becoming one of the industry's most sought-after performers. McMurray is an LA native, though her heart belongs to New York, where she now calls home. She can currently be seen in Apple TV's Dear Edward. Airing the same week as the newest Jason Katims series, was Lifetime's A Date with Deception, in which McMurray starred.
Over the past two years, McMurray's on-screen presence has become ubiquitous, with roles on American Horror Story, FBI, Law & Order: Organized Crime, Halston, WeCrashed, Pose, and the upcoming Olga Dies Dreaming with Aubrey Plaza. You're also likely to catch her during commercial breaks, as she has been featured in more than 50 spots to date.
McMurray shines in mature, complicated roles with a certain mystique, but her malleability and dialect mastery can transform her graceful airs to working class Boston or Irish in a flash.
McMurray is a third-generation actor. Her grandparents were stage actors Jane Hoffman and Richard McMurray. Her mother, Beth Collins was also a highly sought after commercial actress and a regular on the soap opera, Another World. Her father, Sam McMurray, is a well-known character actor who she says, "continues to teach me everything I know."
With a growing list of notable performances, Hannah Jane McMurray continues to showcase her hard work, range, and thoughtful skill. She is certainly a rising star to watch.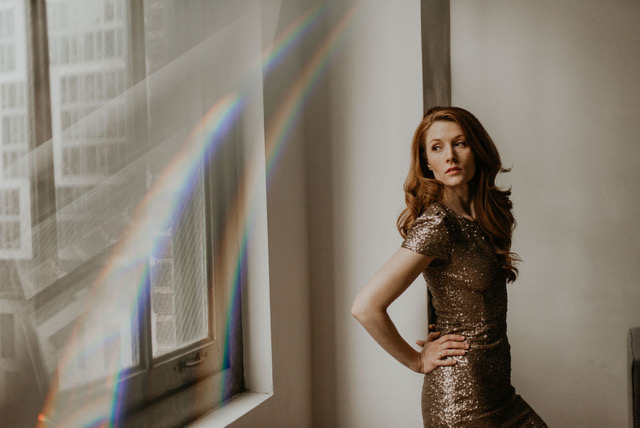 NY Glam: Tell us a little about yourself, growing up and your passions.
I grew up in a house filled with music and art in Los Angeles, CA. My parents are both actors, by trade. My father is also a jazz and Motown afficionado of sorts, and my mother a painter. My sister and I were surrounded by art. Stepping into the arts myself was the most natural thing to do. I thought, for a long time, I would be an opera singer and forge my own artistic path, but I think my heart was always in the theater and in movies. Watching every Judy Garland movie ever made will do that to you.
NY Glam: Where can we see you now?
I have a fun role on Apple TV's new show, Dear Edward. Or, if you're a Lifetime Movie fan, you can find me there, too.
NY Glam: What journey does your character go on in the course of the show?
Noelle finds herself stuck between a rock and a hard place when she's aggressively confronted by Deedee, played by the incredible Connie Britton, about her relationship with Deedee's recently deceased husband. It was a wonderful challenge to navigate the best way to gently, but firmly and protectively, hand out some hard-to-hear truths.
NY Glam: What is a role you'd like to play most?
I have a dream of starring in historical drama series. I would love to go to that job everyday and play pretend.
NY Glam: Describe your biggest accomplishment to date?
Honestly, this industry is tough. I grew up in it and had no glossy ideas of fame and fortune waiting to disappoint me. The fact that I'm still here, despite that toughness, and have built and continue to build a career I am proud of, that feels like a huge accomplishment.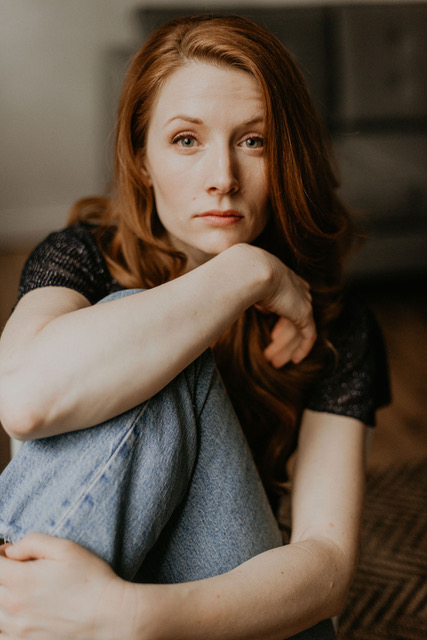 NY Glam: What other hobbies do you have? Have you ever considered branching out into directing or screenwriting?
I admire writers so much. I think that's not for me. I do, however, dabble in directing, and I hope to do more of it this year. I love being able to see the big picture and tell a whole story. It's a privilege we don't always have access to as actors. It's also incredibly vulnerable, and that's exciting and scary to me.
NY Glam: Where have you played a lead role? What was the character about?
My first starring role in a feature just aired on Lifetime Movie Network. It's called A Date with Deception and I had an absolute blast making it and testing my stamina on what was an incredibly demanding role. My character, Diana, has been wrongfully accused of her husband's crime, and gets out of jail with a just and brilliant plan for revenge. It's so juicy and fun.
NY Glam: If you weren't acting what would you be doing?
I think I'd with animals in come capacity. I went back to school for a bit specifically to study shark biology. I just think they're very cool. Living dinosaurs.
NY Glam: What is your advice for aspiring actors?
Let your curiosity guide you. When we lose our curiosity, we lose our sense of play and our ability to change and grow. And also, sorry, I have an "also," go to class, whatever that means for you. We are never the same instruments we were yesterday or will be tomorrow. Stay sharp and in tune with your skillset.