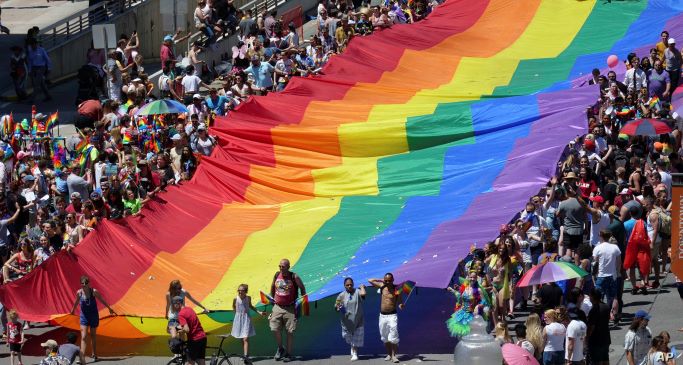 Pride Weekend in NYC
The annual Drag March kicks off at Tompkins Square Park and ends at the Stonewall Inn, kicking off Pride weekend by bringing a joyous celebration of through the streets. Meet up starting at 7 p.m., the march will begin around 8 p.m. (they ask that you wear a mask if not vaccinated).
LGBTQ+ Pride Month is celebrated every year in June. The month of June was chosen for LGBTQ+ Pride Month to commemorate the riots held by members of the LGBTQ+ community against a police raid that took place at the Stonewall Inn in New York City on June 28, 1969.
The so-called Stonewall riots were a "tipping point" for the gay liberation movement in the United States, according to the Library of Congress. The uproar also paved the way for the modern fight for LGBTQ+ rights.
Previous U.S. presidents have, on several occasions, officially declared June as LGBTQ+ Pride Month.
This year's NYC Pride Grand Marshals are actor Wilson Cruz; activist and performer Ceyenne Doroshaw; Menaka Guruswamy, senior advocate of the Supreme Court of India, and Arundhati Katju, a lawyer, who represented petitioners in their successful suit to end India's 157-year-old sodomy law; trans model Aaron Rose Philip; and Dr. Demetre Daskalakis, Director of the Center for Disease Control's Division of HIV/AIDS Prevention and former NYC Department of Health deputy commissioner.
There will be "pop-ups" offline on Sunday, June 27th (as well as Saturday, June 26th), with over 100 businesses from Chelsea down to Soho showing their support of Pride with decorations and offers (map here). And PrideFest will host its free street fair in Greenwich Village starting at 11 a.m. on Sunday.