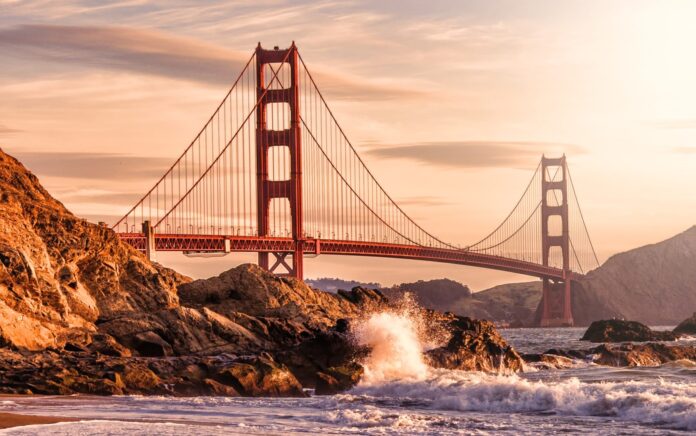 California is home to some of the most breathtaking natural and man-made attractions in the United States, and the Golden Gate National Recreation Area is one of the most iconic. With its stunning landscapes and diverse range of activities, it's no wonder that millions of people visit the area each year.
Located in the San Francisco Bay Area, the Golden Gate National Recreation Area (GGNRA) is a sprawling park that covers over 80,000 acres of land and water. It's one of the largest urban parks in the world, spanning from the Pacific Ocean to the San Francisco Bay.
The GGNRA is an incredibly diverse area that offers visitors a wide range of activities to enjoy. For nature lovers, there are miles of hiking trails that wind through forests, beaches, and hills, offering breathtaking views of the ocean and the city. The park is also home to a wide range of flora and fauna, including over 300 species of birds and a variety of mammals such as coyotes and gray foxes.
For those looking for a more leisurely experience, the park has several picnic areas and beaches where visitors can relax and take in the scenery. The beaches are popular destinations for swimming, surfing, and sunbathing, and there are several campgrounds available for those who want to spend the night.
One of the most popular attractions in the GGNRA is the Golden Gate Bridge. The bridge, which spans over 1.7 miles, is an iconic symbol of San Francisco and is considered one of the engineering wonders of the world. Visitors can walk or bike across the bridge, taking in the stunning views of the city and the bay.
Another highlight of the GGNRA is Alcatraz Island, a former prison that is now a National Historic Landmark. Visitors can take a ferry to the island and explore the prison, which once housed some of the country's most notorious criminals, such as Al Capone and Robert Stroud, better known as the Birdman of Alcatraz.
In addition to these attractions, the GGNRA has several museums and cultural sites, such as the Presidio of San Francisco and the Fort Point National Historic Site. These sites offer visitors the opportunity to learn about the history of the area and the people who have lived there over the centuries.
Overall, the Golden Gate National Recreation Area is a must-visit destination in California. With its stunning scenery, diverse range of activities, and rich cultural history, it's no wonder that millions of people visit the area each year. Whether you're a nature lover, a history buff, or just looking for a beautiful place to relax, the GGNRA has something for everyone.