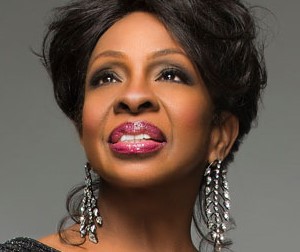 Gladys Knight is a legendary singer whose powerful and soulful voice has captivated audiences around the world for over six decades. Born on May 28, 1944, in Atlanta, Georgia, Gladys Knight began her career in music as a child, singing gospel music with her siblings in a group called The Pips.
After several years of performing together, Gladys Knight and The Pips were signed to Motown Records in 1966. The group's first hit, "I Heard It Through the Grapevine," was a cover of a song originally recorded by Marvin Gaye. The single reached No. 2 on the Billboard Hot 100 and launched the group into stardom.
Over the next several years, Gladys Knight and The Pips continued to produce hit after hit, including "If I Were Your Woman," "Midnight Train to Georgia," and "Neither One of Us (Wants to Be the First to Say Goodbye)." These songs showcased Gladys Knight's incredible vocal range and emotional depth, and cemented her status as one of the most talented singers of her generation.
In addition to her success as a recording artist, Gladys Knight has also made a name for herself as a performer. She has appeared in several movies and TV shows, including "The Jeffersons" and "Ally McBeal," and has also performed on stage in numerous musicals, including "Smokey Joe's Cafe" and "The Wiz."
Throughout her career, Gladys Knight has been recognized for her incredible talent and contributions to the music industry. She has won seven Grammy Awards, including one for her hit single "Midnight Train to Georgia," and has been inducted into the Rock and Roll Hall of Fame, the Vocal Group Hall of Fame, and the Georgia Music Hall of Fame.
Despite her many achievements, Gladys Knight remains humble and grateful for the opportunities she has been given. She continues to perform and record music, and is an inspiration to singers and music fans all over the world.
Gladys Knight is a true icon of soul music, and her legacy will continue to live on for generations to come. Her powerful voice, emotional depth, and captivating performances have earned her the title of "The Empress of Soul," and she will always be remembered as one of the greatest singers of all time.