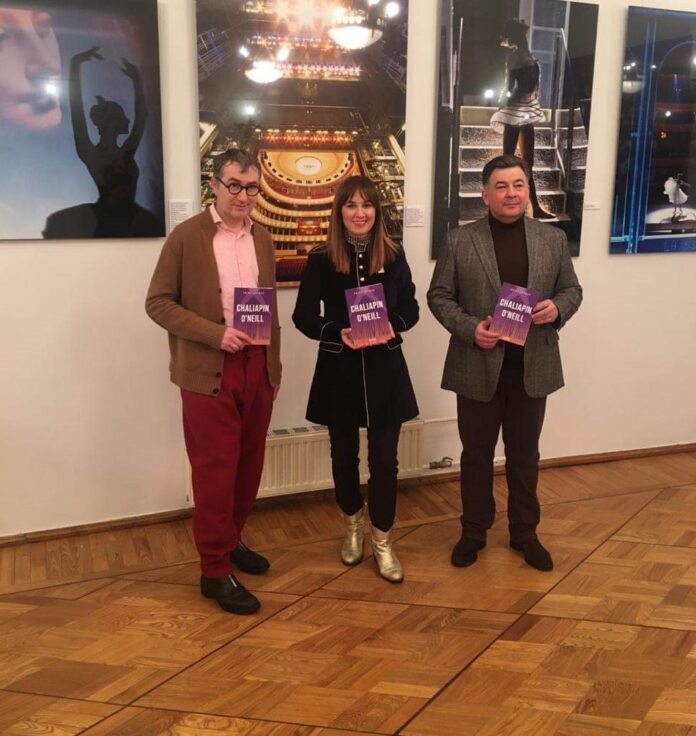 Internationally acclaimed Circassian artist Amina Zhaman presented her book CHALIAPIN/O'NEILL in Moscow, Russia, on February 13th, 2021. The CHALIAPIN/O'NEILL comedy is Zhaman's first original play. Inspired by a true story, it tells about Eugene O'Neill's numerous attempts to realize his dream of a Broadway collaboration with legendary Russian opera singer Feodor Chaliapin. O'Neill's American dream to see Chaliapin as Lazarus in the production of his play Lazarus Laughed did not come true in real life, as opposed to Zhaman's one-act comedy. How exactly? You must read it to find out for yourself! Or watch Amina Zhaman's incredible stage production of the same title CHALIAPIN/O'NEILL at the Russian National Museum of Music after the pandemic.


Amina Zhaman, PhD in Arts, is an Art Director of International Filmmaker Festival of New York (IFFNY), as well as the founder and the artistic director of AM/NA THEATRE. Dr. Zhaman specializes in American drama, and has been for years a Broadway reviewer. She is a graduate of the Russian Institute of Theatre Arts (GITIS). Her first book (in English) was published in Russia by GITIS Publishing House. Rector of GITIS Grigory Zaslavskiy, General Manager of Museum of Music Mikhail Bryzgalov and Honorary President of the Interregional Chaliapin Center Yuriy Timofeyev attended a private book presentation at Feodor Chaliapin's house/museum in Moscow. Public presentation will be held later when restrictions are lifted.
I'd like to thank Grigory Zaslavskiy, Principal of GITIS, and Nadezhda Razevig, Head of GITIS Publishing House, for their support. I am honored that my book was published by GITIS. It was great to present it at Feodor Chaliapin's house on his 148 birthday, surrounded by people who keep his legacy, namely Mikhail Bryzgalov and Yuriy Timofeyev, – stated playwright Amina Zhaman.
Before CHALIAPIN/O'NEILL, Amina Zhaman directed 7 Days. 7 Nights (inspired by Maxim Gorky's story Jail) at a prison facility in Nizhny Novgorod and Faithful Wife (based on Mikhail Lermontov's poem Tambov Treasurer) at the Aseyev Palace in Rasskazovo – both in 2017. Till Death Do Us Part, Amina's adaptation of Dario Fo's and Franca Rame's play The Open Couple, was staged in 2018 by Alim Kouliev at the Stephanie Feury Studio Theatre (Hollywood, Los Angeles). Currently Amina Zhaman is writing a new play for her next theatre production.