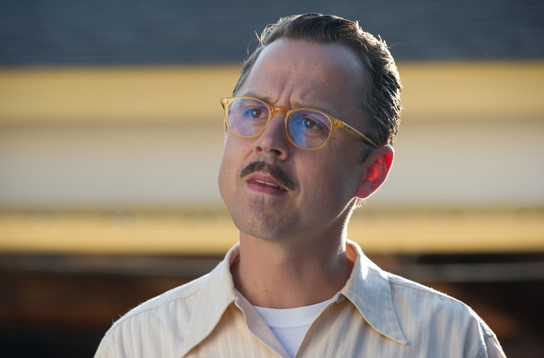 Giovanni Ribisi is an American actor who has been a prominent figure in the entertainment industry for over three decades. He has appeared in numerous films, television shows, and theater productions, showcasing his remarkable talent and versatility as an actor. With a career spanning from the early 1990s to the present, Ribisi has left an indelible mark in the world of acting, and his work has been lauded by critics and fans alike.
Early Career and Breakthrough Role
Ribisi's acting career began in the late 1980s when he started appearing in television shows such as "The New Leave It to Beaver" and "Married with Children." However, it was his role as Frank Buffay Jr. in the hit television sitcom "Friends" that brought him mainstream attention in the mid-1990s. His portrayal of the quirky and lovable character was widely praised, and he went on to appear in over ten episodes of the show.
Film Career
Ribisi's film career began in the early 1990s, with small roles in movies such as "That Thing You Do!" and "Suburbia." He later appeared in films like "The Other Sister," "Gone in 60 Seconds," and "Lost in Translation," where he gave a nuanced and compelling performance as the troubled husband of Scarlett Johansson's character. Ribisi has also appeared in blockbuster films such as "Avatar" and "Ted," further showcasing his versatility as an actor.
Recent Projects
In recent years, Ribisi has continued to work on a variety of projects, including both film and television roles. In 2015, he appeared in the critically acclaimed series "Sneaky Pete," where he played the lead role of Marius Josipovic, a con man who assumes the identity of his former cellmate. The show received positive reviews, and Ribisi's performance was praised for its complexity and depth.
In 2019, Ribisi appeared in the film "The Bad Batch," a dystopian drama set in a post-apocalyptic world. He played the role of the enigmatic character known only as The Screamer, and his performance was praised for its intensity and unpredictability. Ribisi's most recent project is the 2021 film "Silk Road," where he plays the role of DEA agent Phil in a thrilling crime drama based on true events.
Giovanni Ribisi is a talented actor who has consistently delivered outstanding performances throughout his career. His ability to portray a wide range of characters, from comedic to dramatic roles, has made him one of the most respected actors in the industry. With his recent projects continuing to showcase his versatility and skill, it's clear that Ribisi's talent and career are far from being finished.