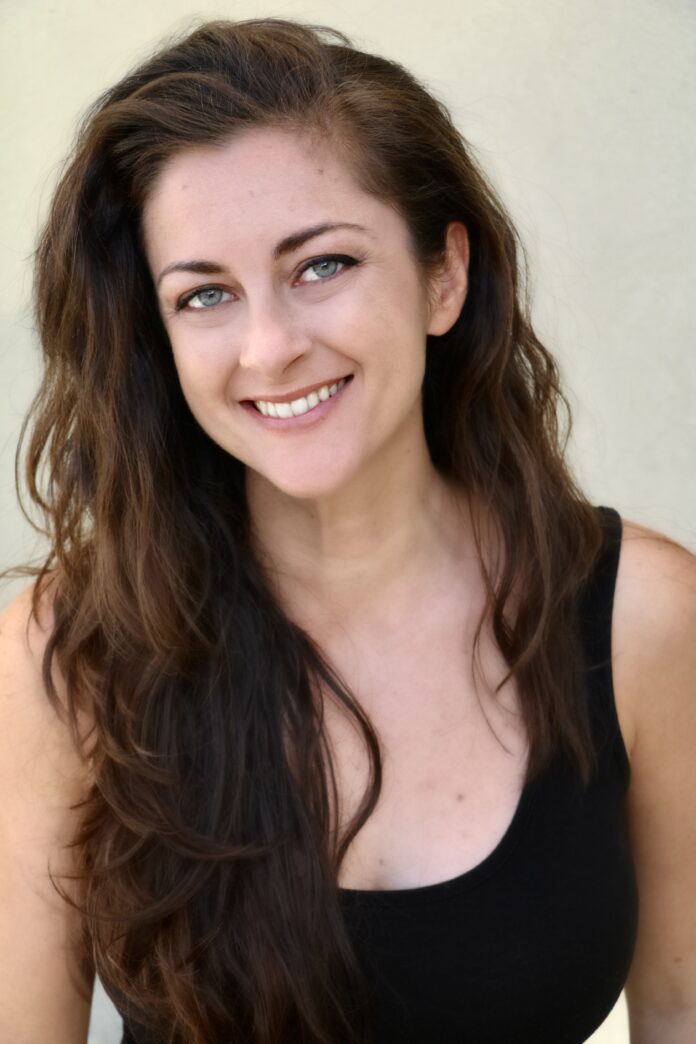 Alida Pantone is a talented Italian Actress, Festival Director and Producer based in London. She began her acting career in Italy, working as a stage actress with several theatre companies mainly in Rome. Her performances include the young Isabella of Brienne in "The wives of Frederick II", directed by famous Italian actor and director Pippo Franco.
Alida graduated in Cinema Acting at the Actor Studio International of Rome and also graduated in Communication, Publishing and Multimedia Journalism at the "Sapienza" University of Rome. She worked as speaker and producer on national and international radios and TV, including the Australian Special Broadcasting Service (SBS) and the national public broadcasting company of Italy (RAI).
Director of the "London Rolling Film Festival" and founder of "Pro-Actors London" (P.A.L.), Alida Pantone is also a film Producer (Pie, Riddles of Dzoom, Kidnapped, The Perfect Match, Coming Back, Miss Julia, The Guest, Series of Stories) and Director (The Guest, Kidnapped, The Perfect Match). When not on set, Alida Pantone can be found sailing in the Adriatic Sea.
What do you love about the role that you are currently playing in "Riddles of Dzoom"?
Alida Pantone: First of all, I'd like to thank you for this interview. I feel honoured to be featured in your Christmas special edition.
I'm currently playing "Charlene" in the mini-series for the web "Riddles of Dzoom". What I love of this role is that it is extremely complex. It challenges me and gives me the opportunity to explore a diverse range of emotions during the story. Plus, it is one of the main characters!
What is the storyline about?
Alida Pantone: The story it's all about a riddle…and a secret no one wants to tell. During lockdown 6 girls receive an email inviting them to an online reunion of their high school group "The Brunettes". The meeting quickly turns nightmare when they are presented with a game and a riddle. It's time for the truth to be out, and if they don't play….they die.
Who else is involved in this production, director, producer, actors?
Alida Pantone: "Riddles of Dzoom" is written and directed by the multitalented Rachele Fregonese. When she pitched me the idea, I enthusiastically jumped on board also as co-producer. The format of the series is created specifically for social media and was shot remotely with the supervision of our Director of Photography AJ Lamb. Each actress would shoot from home using the equipment they had available. Rachele Fregonese (Letitia) from Venice, I (Charlene) from Pescara, Annie Knox (Fay), Kelly Juvilee (Greta) and Inna Bagoli (Iris) from London and Giulia Lupetti (Zelda) from Los Angeles. Having the chance to finally share the scene (although being in opposite sides of the World) with my longtime friend (and soon to be seen in "Top Gun"!) Giulia Lupetti, it was for me one of the highlights of this project. The original music is by composer Emilio Meroneand the graphic design for the official poster is by Riccardo Desiderò.
What are your favorite projects you have been part of?
Alida Pantone: I have so many "favourite" ones that it would be surely easier listing the ones I didn't like that much, but I won't. Being given a role to play it is such a blessing. I loved working alongside Ivano Marescotti (if you don't know him, google this name!) in "The Lift" by Luisa Pretolani. And of course, this last project: "Riddles of Dzoom". I really hope there will be a Season 2!
Describe your best quality as an actor?
Alida Pantone: This is a though question. It is difficult to be objective with oneself (I'm usually too critical). I have been told I have a great range of characters. I guess that's because I do love losing myself and becoming a totally different person, kind of letting the character possess me instead of the opposite. Other good qualities I'm sure are appreciated by the productions are my punctuality, my commitment, generosity…oh, yes, I can also cry on cue.
What do you enjoy the most about your job?
Alida Pantone: I enjoy the most the opportunity to safely experience different lives through my characters. I also love: being paid to play; having someone to do my make-up and hair; and when the catering has good vegan options.
What have you learned from the directors that you have worked with throughout your career?
Alida Pantone: Probably the most "life changing" thing I have learned is that, especially on films, they have so many things to worry about that if they don't give me any feedback is just because they trust I know what I'm doing and I'm doing exactly what they need.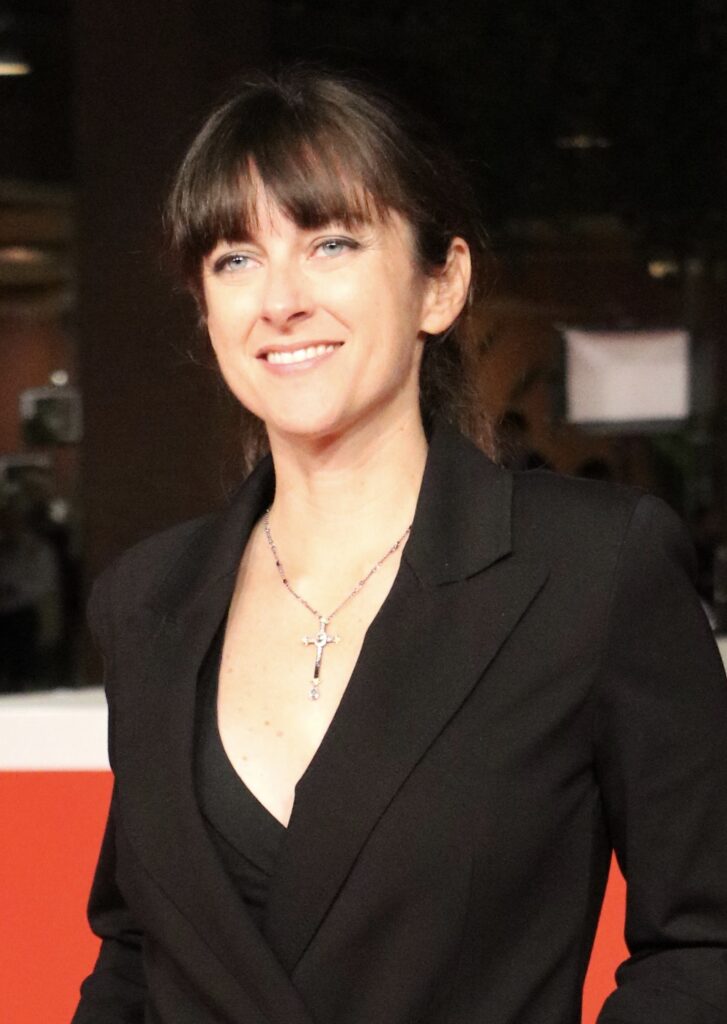 What has been your biggest achievement in the field of acting?
Alida Pantone: Probably getting a recall for a Ridley Scott film (although at the end I didn't get the part). I'm also happy to have on my curriculum a play directed by the very famous Italian actor Pippo Franco. And "The Lift" with Ivano Marescotti of course.
But the biggest achievement is every time I get recommended to other directors by someone I worked with.
What other types of movies would you be interested in filming?
Alida Pantone: I'd love to do more feature films of course. I'd love to be cast in inspiring roles, or fun ones… But I'd also love to play the main villain in an action film like 007. Anything really! The only kind of movie I would have problems with is erotic ones. That's really not my genre.
How do you see your role as an actor?
Alida Pantone: A never-ending challenge. Acting is just the tip of the huge iceberg that is all the work one actor puts into training, auditioning, accepting rejections, judgements, promotion, devotion, networking, temp jobs to pay the rent…But I still think it's all worth it.
More specifically to the acting part of the job, I see my role as an actor as a big responsibility, both towards the author (bringing the character and the story into life) and the audience (entertaining it).
What was your most memorable role? Why?
Alida Pantone: I remember all of them very well and I'm tied to all of them with the same affection. Perhaps the most memorable still has to come.
What other hobbies do you have?
Alida Pantone: I must clarify that acting is not a hobby to me. It is a full time very challenging profession, as I mentioned before. My main hobby is sailing, I'm very passionate about it (I have also created an Instagram profile dedicated to it). And I like taking photos.
Who is your role model?
Alida Pantone: I don't have a role model. I admire different qualities in different person. I also learned that what you see is not necessarily the reality of things so I find it hard to choose a "role model". Based on what I see, I'd like to be a mix of Audrey Hepburn, Angelina Jolie and Dwayne Johnson, if I have to say some names.
Any tips about how to be a successful actor?
Alida Pantone: I don't think I'm successful enough yet, but I think good "weapons" to be a successful actor are perseverance, confidence and a good PR.
What do you want to be remembered for in life? What valuable lessons have you learned that helped you become the person you are today?
Alida Pantone: I haven't figured out that yet. Hopefully only good things!
Valuable lessons I have learned: never take anything for granted; life is unpredictable; if I want something I better start working for it.
What's next?
Alida Pantone: Paraphrasing what the Brain would say to Pinky: "Same thing I do every day…try to take over the world!"
In February I'll run the XI edition of the London Rolling Film Festival. Meanwhile I'll keep looking for that life-changing role every actor dreams of.