By: Lora Williams
Eni Lena is a famous make up artist, whose work is proof that make up is a source of talent, career, and fame, crossing national borders from national to international success. From her incredible line Eni Lena Make Up she has built a successful career as a makeup artist showcasing her talent in theatrical make up, beauty and fashion shows, as well as celebrity make up.
Named Best Make Up Artist in the world by NY Elite Magazine and Most Influential Celebrity Makeup Artist by NY Glamour Magazine, Eni Lena takes the spot on our top artists list. With formal training and over 17 years of professional experience, Eni Lena became the respected and influential artist that she is today.
Eni Lena is known for her innovative techniques that helped alter the beauty and fashion industry in Albania and beyond. She created unique and creative make up concepts and looks for many celebrities and she regularly collaborates with luxury brands and famous TV shows including Geraldina Sposa Fashion, Top Channel TV, TV Klan, etc. She has worked as a back stage makeup artist for live televised Supermodel of the World, and Miss Universe Pageants and has helped many contestants win national and international titles.
In April 2021 Eni Lena became the platform for incredible success for other makeup artists by offering master make up courses and make up certifications. She has a passion for helping create future beauty professionals in the beauty and entertainment industry.
Exclusive Interview with Celebrity Make Up Artist Eni Lena
NY Glamour: Being a celebrity make up artist in the entertainment industry as the most sought after in your craft, how do you define success?
Eni Lena: Best part of my job as a make up artist is seeing someone's face light up when seeing the finished makeup for the first time. No matter how famous your client is seeing the smile on your client's face will make all the work worth it. Success for me is seeing the clients happy with the final look and style that I did, and bringing out the beauty and confidence in them.
NY Glamour: What is beauty?
Eni Lena: For me beauty is the confidence and the energy that we all posses that radiates in and out. I believe that beauty captures the essence of who we are as individuals and human beings, both in skin and spirit.
NY Glamour: You have an incredible career – what have been your highlights?
Eni Lena: Thank you, I continue to work hard and evolve, and I continue to grow every day in my profession. I have been blessed in my career and I've had the opportunity to be a part of many incredible and famous projects. My career highlights have been working for "Supermodel of the World" and "Miss Universe". My goals were to make sure that the models looked and felt amazing.
I loved helping women feel beautiful and empowered during Miss Universe and Supermodel of the World. It was a privilege to work backstage and help many contestants win national and international titles.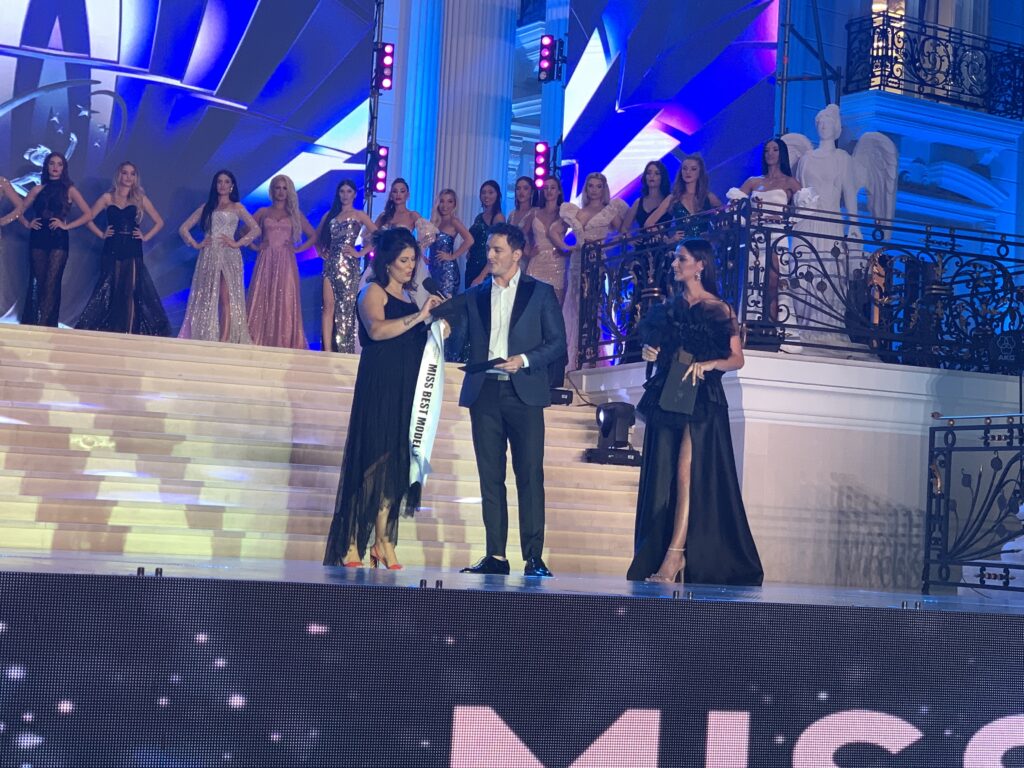 NY Glamour: What do you love about being a make up artist?
Eni Lena: I love being a makeup artist because it allows me to transform someone into a work of art. I love playing around with the concept of beauty and following beauty trends. For me being a make up artist is much deeper than skin and appearances. I love the feeling that I am empowering the people I work on. I also love connecting with my clients and I love the journey I am on as an experienced entrepreneur.
NY Glamour: Where do you get your inspiration from?
Eni Lena: Since I was young, I have been curious and I've always had a creative mind. I am fascinated by the idea of enhancing people's natural beauty. Being a make up artist allows me to bring out the most confident version of yourself, be it a bride, a runway model, a public figure, or an entrepreneur. I believe that when you look good, and feel good about yourself, you are in the best state of mind.
Being a make up artists also means you can have boundless creativities, whether I am working on a movie set for special effects, style the models for the runway look, or help brides look their best on their big day, I am able to make my work fun and versatile.
NY Glamour: Can you tell us about the master workshops and trainings you are doing?
Eni Lena: We recently had a very successful workshop for hair and make up in Tirana, gathering the best artists and stylists in the country. The event was much talked about and was the highlight in Albania for its kind. I am very supportive of others who want to become entrepreneurs in the beauty and entertainment industry. My master classes include useful branding strategies and techniques, how to become professional makeup artist and show off your style.
NY Glamour: What is your advice for aspiring make up artists?
Eni Lena: Being a makeup artist requires a lot of hard work and dedication, but it absolutely pays off in the end. You'll get to see new things, meet new people, and embark on new experiences.