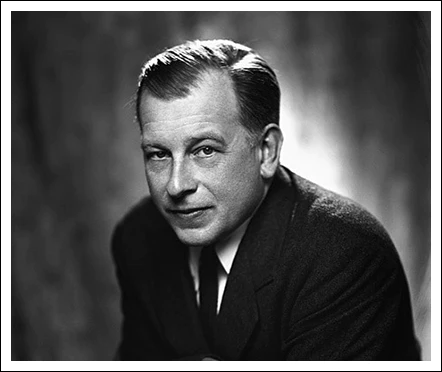 Eero Saarinen was a Finnish-American architect and industrial designer who was born on August 20, 1910, in Kirkkonummi, Finland. He was known for his innovative designs in mid-century modern architecture and furniture. His work was marked by clean lines, sculptural forms, and a focus on functionality and user experience. Saarinen is considered one of the most influential architects of his generation and his work has had a lasting impact on the world of architecture and design.
Saarinen was the son of Eliel Saarinen, a renowned Finnish architect, and he was exposed to the world of architecture from a young age. He studied at the Yale School of Architecture and later worked with his father at his architectural firm in Bloomfield Hills, Michigan. In 1929, he won a scholarship to study at the Cranbrook Academy of Art in Michigan, where he studied under the direction of designer and architect, Charles Eames. It was at Cranbrook that Saarinen honed his skills as a designer and began to develop his unique style.
One of Saarinen's most iconic works is the Gateway Arch in St. Louis, Missouri. This 630-foot-tall arch symbolizes the westward expansion of the United States and is considered one of the great engineering feats of the 20th century. Another notable work is the TWA Terminal at JFK International Airport in New York City, which was completed in 1962, a year after Saarinen's death. The terminal was designed with a futuristic style that reflected the optimism and excitement of air travel during the mid-20th century.
In addition to his architectural work, Saarinen also designed furniture and objects for a variety of clients. He is perhaps best known for his Womb Chair, a comfortable and ergonomic armchair that was designed in 1946. The chair was inspired by the human form and its curves, and it remains one of the most popular and enduring pieces of modern furniture to this day.
Saarinen's work had a profound impact on the world of architecture and design. He is considered one of the most important architects of the mid-20th century and his work continues to inspire architects and designers to this day. He died at the age of 51 on September 1, 1961, in Ann Arbor, Michigan.
Eero Saarinen was a visionary architect and designer who left a lasting legacy in the world of architecture and design. His work continues to influence architects and designers around the world, and his innovative designs have become timeless masterpieces. His iconic structures, furniture, and objects are a testament to his talent and his ability to create functional and beautiful designs that are both aesthetically pleasing and practical.