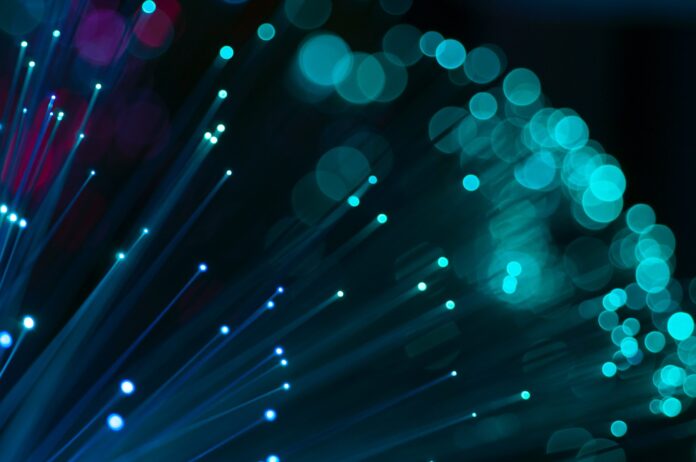 Calling all artists and art enthusiasts! The highly anticipated Meg Art Festival is back with its sixth edition, and it's going virtual this year! If you've been waiting for the perfect opportunity to showcase your talent and connect with fellow artists from around the world, now is the time to act. The festival's extended application deadline is approaching fast, with submissions closing on May 31st, 2023.
The Meg Art Festival has gained a reputation for being a premier platform for artists of all genres and styles. Whether you specialize in painting, sculpture, photography, digital art, or any other artistic medium, this festival offers you the chance to exhibit your work to a global audience.
By going virtual, the Meg Art Festival ensures that artists and art lovers from all corners of the world can come together, overcoming physical barriers and allowing for a truly international celebration of creativity. From June 2nd to June 4th, 2023, participants will have the opportunity to explore a rich and diverse array of artwork, attend virtual galleries, engage in artist talks, and immerse themselves in an unparalleled artistic experience.
This year's festival promises to be a melting pot of talent, inspiration, and innovation. Whether you're an emerging artist looking for exposure or an established artist seeking new opportunities, the Meg Art Festival provides a vibrant platform to showcase your work and network with like-minded individuals. It's an occasion to connect with collectors, critics, and art enthusiasts who are passionate about discovering fresh talent and supporting the arts.
Applying to the Meg Art Festival is a straightforward process. Simply visit the festival's official website and fill out the online application form. Make sure to include a portfolio of your work and any relevant details about your artistic background and achievements. The festival's jury, comprised of renowned artists and curators, will carefully review each submission and select a diverse range of participants to ensure a captivating and well-rounded exhibition.
By participating in the Meg Art Festival, you not only have the opportunity to gain exposure but also to learn from your peers. The festival encourages interaction and collaboration among artists through its virtual networking events and discussions. It's a chance to exchange ideas, gain insights into different artistic practices, and forge meaningful connections that can fuel your artistic journey.
If you're an art lover, mark your calendars for June 2nd to June 4th, 2023, and get ready to explore the wonders of the Meg Art Festival. With a virtual format, you can enjoy the festival from the comfort of your own home, immersing yourself in the extraordinary world of art and discovering talent from around the globe.
The extended deadline of May 31st, 2023, provides artists with a valuable opportunity to submit their work and join this extraordinary artistic celebration. Don't let this chance slip away; take a leap and embrace the virtual stage of the Meg Art Festival.
Awards & Prizes
The Meg Art Festival not only provides a platform for artists to showcase their work but also offers recognition and accolades through its prestigious awards. This year, the festival will award 15 prizes across various categories, celebrating excellence and creativity in the arts. Whether you're a musician, filmmaker, or actor, there's a chance for you to shine and be recognized for your exceptional talent.
The following are the categories for the awards at Meg Art Festival Edition 6:
*Best Music Video Award: This award honors the most outstanding music video that combines artistic visuals with musical excellence.
*Best Female Singer: Recognizing the exceptional vocal abilities and artistry of female singers, this award highlights the talent and contributions of outstanding women in the music industry.
*Best Male Singer: Celebrating the exceptional vocal abilities and artistic prowess of male singers, this award acknowledges the captivating performances of talented male artists.
*Best Band Award: This category acknowledges the creativity, synergy, and musical excellence of bands, awarding the best ensemble in the festival.
*Best Directing Video: This award recognizes exceptional video directing skills, highlighting the ability to craft compelling narratives and visuals that enhance the music video experience.
*Best Documentary: Celebrating the art of storytelling through non-fiction filmmaking, this award recognizes the most captivating and insightful documentary.
*Best Song Award: This category honors the composition and lyricism of a standout song, acknowledging the ability to connect with audiences through music.
*Best Original Idea: Recognizing innovation and originality, this award celebrates the artist or filmmaker who presents a fresh and unique perspective through their work.
*Best Short Film: This award acknowledges the brilliance and creativity of short films, rewarding outstanding storytelling and cinematic craftsmanship.
*Best Short Animation: Celebrating the magic of animation, this award recognizes the most exceptional and captivating animated short film.
*Best Short Film Director: Highlighting the director's visionary approach to storytelling in the short film format, this award acknowledges outstanding directing skills.
*Best Animation Director: This category recognizes the exceptional talent and skill of an animation director in bringing characters and stories to life through animation.
*Best Actor: This award celebrates the outstanding performance of a male actor, acknowledging their ability to convey emotions and captivate audiences.
*Best Actress: Recognizing the exceptional performance of a female actor, this award acknowledges their talent, presence, and ability to portray complex characters.
The Meg Art Festival Awards provide artists with the opportunity to be acknowledged and celebrated for their outstanding contributions to their respective fields. Winning an award at this prestigious event can catapult an artist's career and open doors to new opportunities and collaborations.
So, artists, don't miss out on the chance to showcase your talent and compete for these prestigious awards at Meg Art Festival Edition 6. Submit your work before the extended deadline of May 31st, 2023, and get ready to be part of an extraordinary artistic experience that not only celebrates creativity but also recognizes and honors excellence in the arts.
Submit your project: https://filmfreeway.com/MegaArtFestival