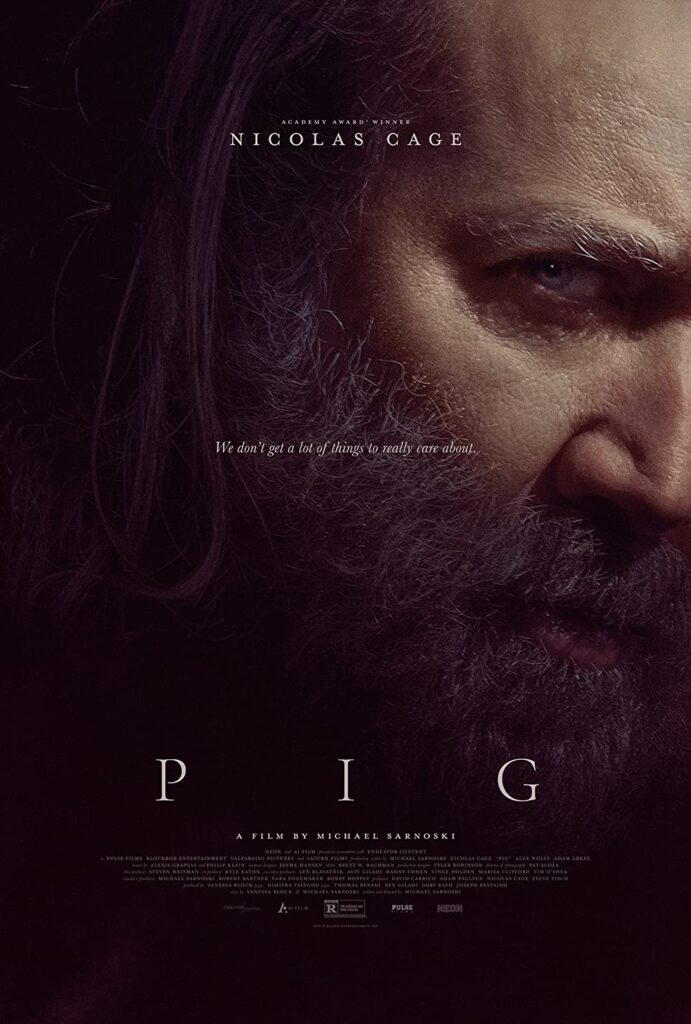 1. Pig – Directed by Michael Sarnoski
Cast: Nicolas Cage, Alex Wolff, Adam Arkin, Nina Belforte
In a small cabin, somewhere in the austere wilderness of the Pacific Northwest, lives a shaggy-haired monosyllabic man (Nicolas Cage) and his smush-faced, red-furred truffle hunter pig (Brandy, understudy Cora). He talks to his pig, he cooks meals for his pig, and he forages with his pig for truffles, the rare, delicious subterranean mushrooms he sells to a prickly upstart truffle distributor (Alex Wolff) who pulls up onto his property in his yellow Camaro once a week. One evening, the man's pig is stolen by a violent gang, and he vows to do everything he can to bring her back. So begins director Michael Sarnoski's film Pig, which spins a meditative, emotional tale of companionship and acceptance of loss around a subdued performance from Cage the likes of which haven't been seen in a very long time. The movie is as moody and deliberate as its protagonist, owing less to a straightforward thriller like Taken and more to the myth of Orpheus and Eurydice, a journey into the underworld on faith alone, in which love is tested, harsh truths are revealed, and heartbreak is inevitable.
2. Zola – Directed by Janicza Bravo (Lemon)
Cast:Taylour Paige, Riley Keough, Nicholas Braun, Colman Domingo
Inspired by a viral twitter thread that charted an eventful journey from Detroit to Tampa Bay, Zola is as witty, incisive, and exhilarating as its source material. From the opening voiceover, which introduces the movie's central relationship and draws directly from the thread itself, Zola (Taylour Paige) has you hooked. She meets Stefani (Riley Keough) at the cheesy restaurant she works at and the two share a connection, immediately texting back and forth about a trip Stefani wants to make to Florida with the purpose of making cash stripping. Quickly, the two hit the road with a gruff, nameless mystery man (Colman Domingo) and Stefani's earnest, lanky goofball boyfriend Derrek (Succession's Nicholas Braun). Unsurprisingly, chaos ensues. To tell a very online story set in 2015, director Janicza Bravo and her co-writer Jeremy O. Harris skillfully incorporate the formal elements of technology—the pinging sound of a notification, the spacey glow of a screensaver, and the know-it-all tone of a Reddit thread—but the movie doesn't have a cluttered look. The visual choices never get too fussy. Instead, Bravo uses striking, carefully composed images to locate comedy in the surreal details and the uncomfortable confrontations. As intense as it gets, you're happy to be trapped in the car for the ride.
3. Annette – Directed by Leos Carax (Holy Motors)
Cast: Adam Driver, Marion Cotillard, Simon Helberg, Devyn McDowell
Annette is certainly one of the strangest movies you'll see all year. It's a rock musical composed by the band Sparks and directed by Leos Carax about an opera star (Marion Cotillard) who falls in love with and marries a stand-up comedian (Adam Driver). Driver's character is named Henry McHenry, and that's just the start of where things get weird. Eventually this couple has a baby, the eponymous Annette, played by an uncanny puppet. But lest you think Annette is just in it for the shock value, it's also a brilliant dissection of tropes gleaned from Hollywood, the opera, and tabloids. It takes formulas that are integral to storytelling and filters them through a funhouse mirror.
4. Saint Maud – Directed by Rose Glass
Cast: Morfydd Clark, Jennifer Ehle, Lily Knight, Lily Frazer
Haunted by a horrific incident in her past, Maud, a young woman who works as a palliative care nurse for the elderly and infirm, has converted to Roman Catholicism and believes that she hears the voice of God coursing through her whenever she's done something she feels He's pleased with. Her new patient, Amanda, a former dancer suffering from stage four lymphoma, is more concerned with dolling herself up for fancy evenings with friends than with saving her soul while she still has time—at least in Maud's eyes. Her "visions" of God, often in the form of a cockroach, lead her to believe that saving her new charge's lost soul is her life's mission—at any cost. Rose Glass's sneakily funny and distressingly spooky directorial debut will charm and terrify you in equal measure. It's a haunting religious experience.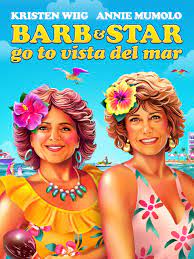 5. Barb & Star Go to Vista Del Mar – Directed by Josh Greenbaum
Cast: Kristen Wiig, Annie Mumolo, Jamie Dornan, Damon Wayans Jr.
Barb & Star Go to Vista Del Mar took us by surprise like a benevolent water spirit, a reference you'll get if you watch this truly zany comedy from the minds of Kristen Wiig and Annie Mumolo, who also star as the titular Barb and Star, best friends who decide to leave their little Nebraska town for a vacation in the fictional Floridian paradise of Vista Del Mar. What they don't know is that a pale villain with a severe bob (also played by Wiig) is targeting that very spot because of a personal grievance. Barb & Star has multiple musical numbers, some wild cameos, and an infectiously goofy spirit largely thanks to the brilliant work of the pair of women at its center. It's hard to describe the specific lunacy of this film, so just go watch and be swept away by the good vibes.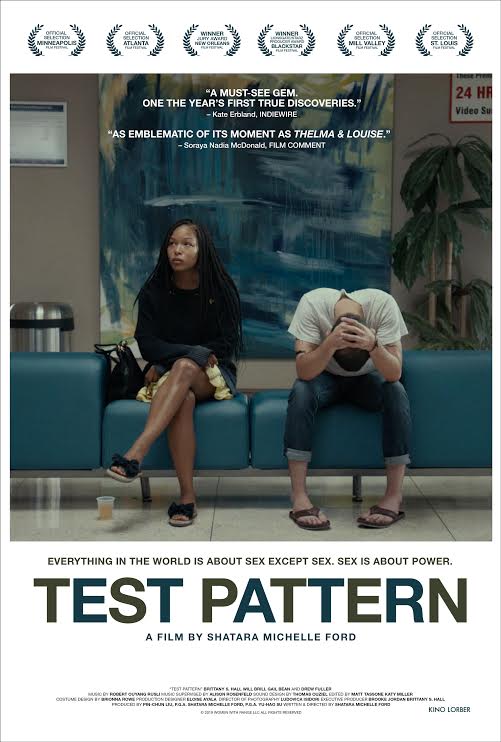 6. Test Pattern – Directed by Shatara Michelle Ford
Cast: Brittany S. Hall, Will Brill, Gail Bean
The love story that dominates the first 15 minutes of Shatara Michelle Ford's tight and stunning feature-length directorial debut is seductive. Renesha (Brittany S. Hall) meets Evan (Will Brill) at a bar. When they run into one another at a grocery store sometime later, a romance starts to unfold. But Test Pattern is not about love. It's about bodily autonomy and what happens when a Black woman's is ripped from her, first by a predator and then by someone she loves. One night, well into her and Evan's relationship, Renesha goes out with a friend. They are targeted by two men and encouraged to drink and take weed gummies. Renesha ends up in a strange bed with no idea how she got there. In the aftermath, Evan drivers her to get a rape kit, a gesture that slowly becomes more and more oppressive as they realize how difficult it is to obtain one in Texas. Evan's insistence starts out with concern for Renesha's well-being, but turns into a violation—a white man having little regard for what his Black girlfriend is actually experiencing. Ford's use of music to shape tension is astounding, as is the way she films Renesha's trauma. Test Pattern is a tense, upsetting film, that is nonetheless utterly striking.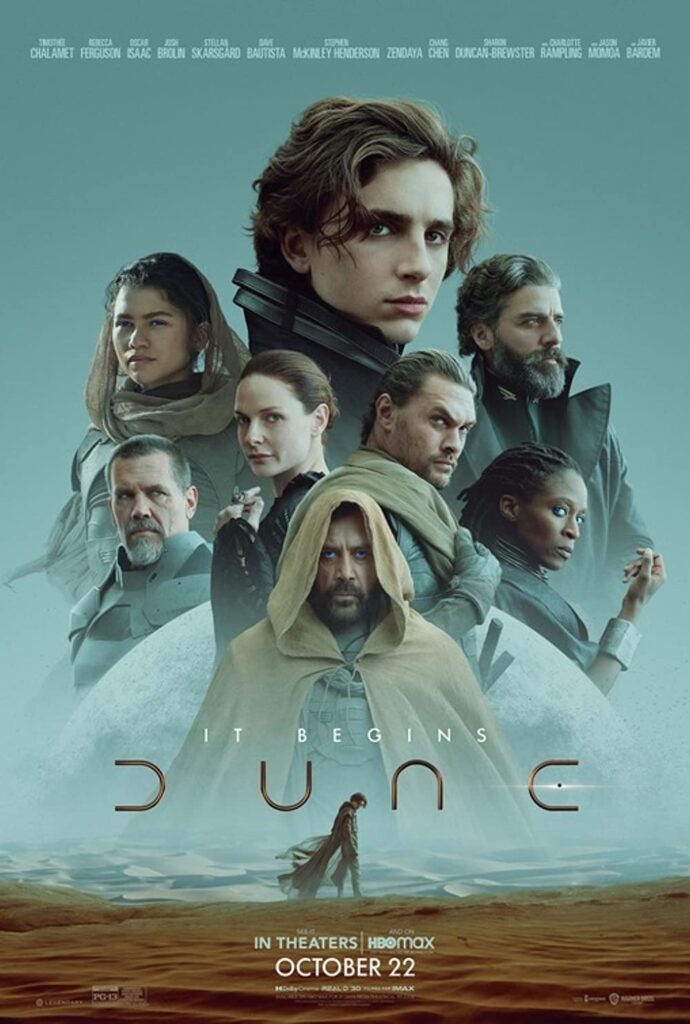 7. Dune – Directed by Denis Villeneuve (Blade Runner 2049)
Cast: Timothée Chalamet, Oscar Isaac, Rebecca Ferguson, Zendaya
The noble House Atreides has been gifted control and residency of the planet Arrakis, also known as Dune, the home of spice, the most precious substance in the universe. Whoever controls spice production on Arrakis will become very rich indeed. But the Atreides family and their vassals need to tread lightly: The gift of Arrakis is definitely a test, and likely a trap, overseen by the Atreides' powerful enemies, the brutish House Harkonnen. Duke Leto Atreides (Oscar Isaac) and his family, Bene Gesserit concubine Lady Jessica (Rebecca Ferguson) and their fey son Paul (Timothée Chalamet), arrive on the planet ready to ally themselves with the blue-eyed Fremen, the native human population who have developed ways of surviving in the wasteland. The first part of Denis Villeneuve's adaptation of Frank Herbert's groundbreaking novel is visually stunning and endlessly exciting, the sort of thing fans have been waiting decades to see.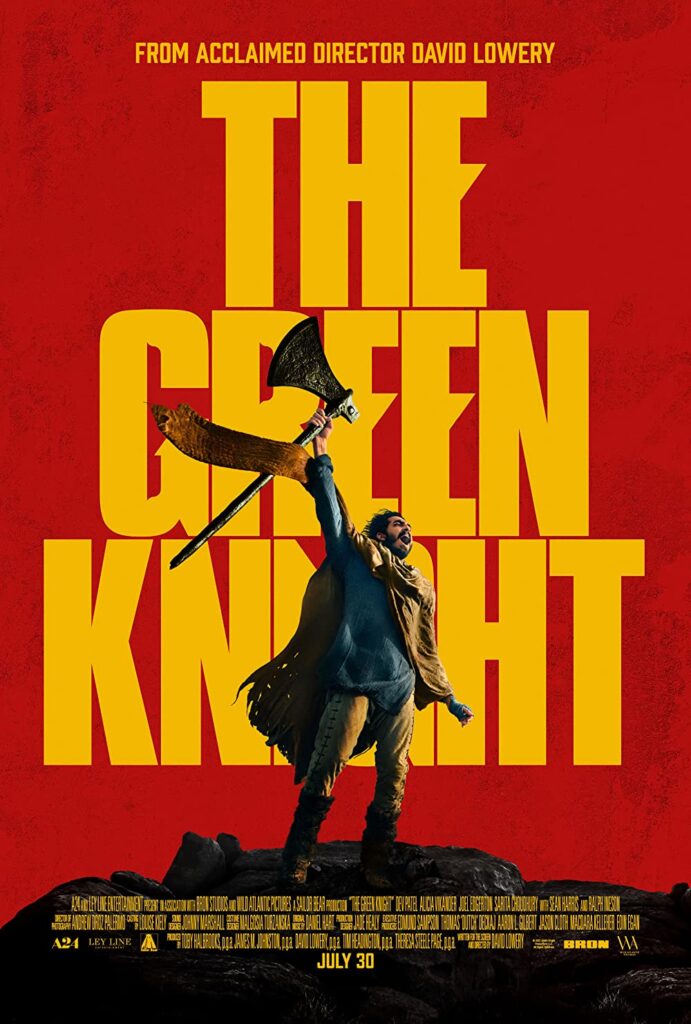 8. The Green Knight – Directed by David Lowery (A Ghost Story)
Cast: Dev Patel, Alicia Vikander, Joel Edgerton, Sarita Choudhury
The Green Knight isn't an action fantasy, or even a fantasy in the way we've become accustomed to it: There are no dragons (though there is a whale fossil), no sparkly magic spells (though there is at least one sinister incantation and a companionable fox), no athletic sex scenes (though the whole movie is very sexy). Dev Patel plays soon-to-be-knight Gawain, who, in chopping off the head of a mysterious Green Knight during a game of chivalry, dooms himself to death when his foe challenges to return to him in a year so he can return the blow in kind—a blow that, as he is not made of magical plants, Gawain is unlikely to survive. What follows is a gorgeous, surreal fable set in the medieval world of King Arthur and his Knights of the Round Table, sending Gawain on a quest full of ghosts, giants, and magic that turns all the trappings of its source material on its head.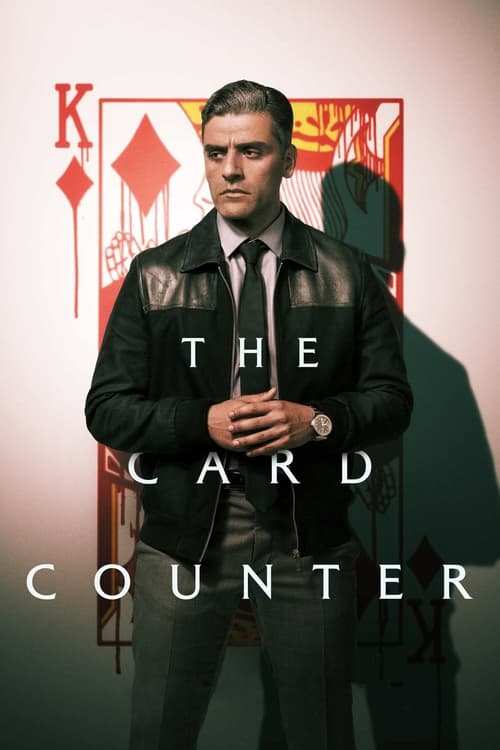 9.The Card Counter – Directed by Paul Schrader (First Reformed)
Cast: Oscar Isaac, Tiffany Haddish, Tye Sheridan, Willem Dafoe
At one point in Paul Schrader's latest severe character study, the camera reveals a tattoo on the back of Oscar Isaac's character's back that reads, "I trust my life to providence, I trust my soul to grace." In the shot, William Tell, Isaac's troubled gambling protagonist, is sipping whiskey and writing at a desk, a pose familiar to fans of Schrader's work, and the words come from a song written for Light Sleeper, Schrader's mist-soaked 1992 drama about insomnia and addiction. These self-referential touches are hardly essential to enjoying the film, which tracks Tell as he plays in gambling tournaments for a kind-hearted manager (Tiffany Haddish) and considers a revenge plot against a private security contractor (Willem Dafoe) pitched to him by a disturbed young man (Tye Sheridan). The movie works as a shrewd thriller, a smoldering romance, and an often angry meditation on guilt. But it works best as yet another example of Schrader's unwavering faith in his own divine gifts as a filmmaker.
10. The Last Duel – Directed by Ridley Scott (Gladiator)
Cast: Matt Damon, Adam Driver, Jodie Comer, Ben Affleck
The Last Duel—Ridley Scott's medieval epic co-written by Matt Damon, Ben Affleck, and Nicole Holofcener—is a film, above all else, about the foolishness of men. It's a strange, long horror comedy detailing how women in the 14th century were at the mercy of dudes who were vain, petty, and cruel, only concerned with their own status even when someone's life is at stake. For a two-and-half-hour movie centered around a rape and a violent battle, it's awfully funny, but that humor only serves its point: It makes the men who think they are the heroes of this tale seem puny and vile, just as they are. Told in three chapters, each from a differing perspective, The Last Duel describes the incidents that led to a fight to the death between Jean de Carrouges (Damon) and Jacques Le Gris (Adam Driver), the man who assaulted his wife Marguerite (Jodie Comer) The structure only serves to fuel Scott's ultimate point not about the subjectivity of human experience, but the brutality of the circumstances. Anchored by great performance all around, it's Affleck who steals the show as a louche, drunken count.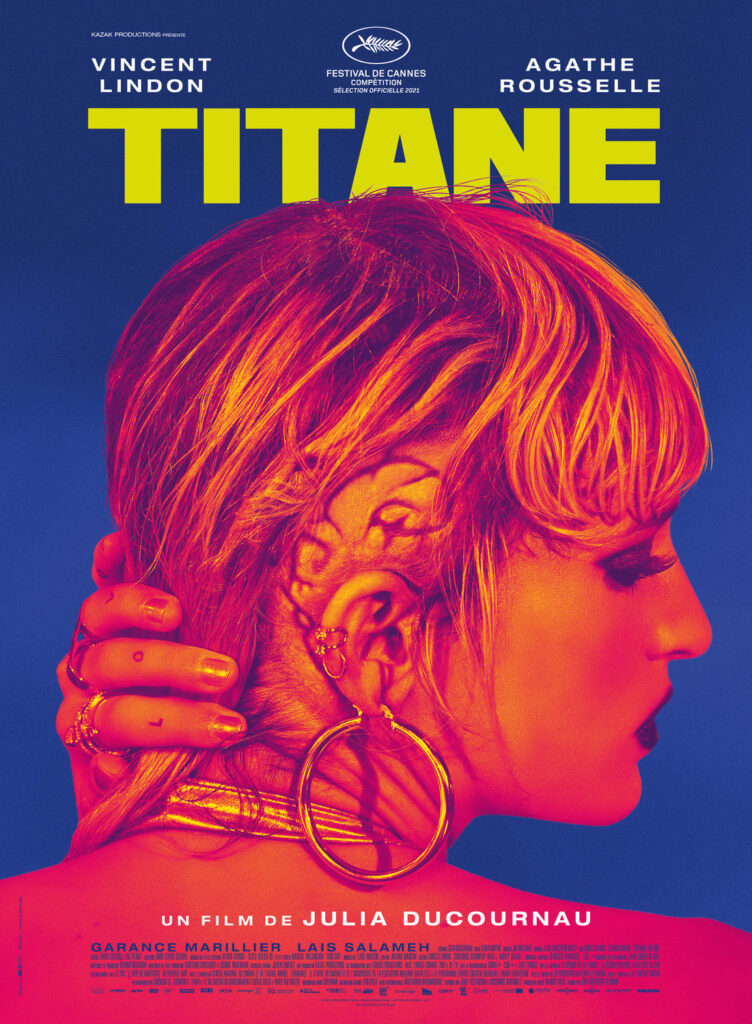 11. Titane – Directed by Julia Ducournau (Raw)
Cast: Agathe Rousselle, Vincent Lindon
Let's just say this: Julia Ducournau's Palme d'Or winning film starts with a female serial killer having sex with a car that impregnates her. It gets even wilder from there, and also strangely sweet. Basically, it's the kind of movie you have to see to believe. Ducournau's debut feature was the gruesome cannibal tale Raw, and she once again does not hold back in this fable about Alexia (Rousselle), a woman with a metal plate in her head from a automotive accident as a child who has a taste for murder and an attraction to cars. With the police on her tail, she disguises herself as a long missing boy and is quasi-adopted by the boy's father (Lindon), who will do anything to fill the hole in his heart, even believing that this silent, pregnant woman excreting oil is his son. Titane is visceral and often disgusting, but ultimately a story about familial devotion and the kind of love parents and children seek from one another.
12. Shiva Baby – Directed by Emma Seligman
Cast: Rachel Sennott, Molly Gordon, Polly Draper
Emma Seligman's comedy about shiva gone very wrong often plays more like a horror film, the chattering of bubbes turning downright maniacal as the score's strings intensify. We first meet Danielle (comedian Rachel Sennott) in the middle of sex with Max (Danny Deferrari), her sugar daddy, who shows a lecherous interest in her budding law career. Most of the movie, however, takes place at the post-funeral memorial for a distant family acquaintance Danielle is roped into attending with her parents (Polly Draper and Fred Melamed). It quickly becomes obvious that our protagonist is not, in actuality, pursuing a law career. She's an aimless college student who has made up her own major. If the agony of being barraged with countless questions about her future weren't bad enough, her high school ex (Molly Gordon) is a guest, as is—surprise!—Max. Jewish geography is indeed as much a curse as it is a blessing. Seligman's camera stays focused on Danielle as her anxiety skyrockets and she makes a series of increasingly rash decisions. At less than 90 minutes, Shiva Baby is both economical and a bit slight, but Seligman makes fascinating choices at every turn.
13. Bad Trip – Directed by Kitao Sakurai
Cast: Eric Andre, Lil Rel Howery, Tiffany Haddish
There are hidden camera pranks meant to embarrass or provoke the prankee to the point that they're practically forced to react out of an animalistic type of anger, and then there are the others that are simply there to capture everyday human behavior in the face of absolute absurdity. Bad Trip, the logical extension of the unpredictable gags featured on The Eric Andre Show, is the latter, even in its most egregiously ridiculous stunts. With the narrative backbone of Chris Carey (Eric Andre) and Bud Malone (Lil Rel Howery) road tripping from Florida to New York to pursue Chris's unrequited love (Michaela Conlin) in Bud's sister Trina's (Tiffany Haddish) hot pink car, the cast ingeniously use the film's interpersonal conflicts to engage the people they encounter along the way, soliciting advice, asking for help, and bonding with generally receptive locals from the Deep South up to New Jersey. The result is a hilarious and lighthearted take on the genre from Jackass producer Jeff Tremaine, The Eric Andre Show's director Kitao Sakurai, some very funny comedians, and the demented meme king of goofing around.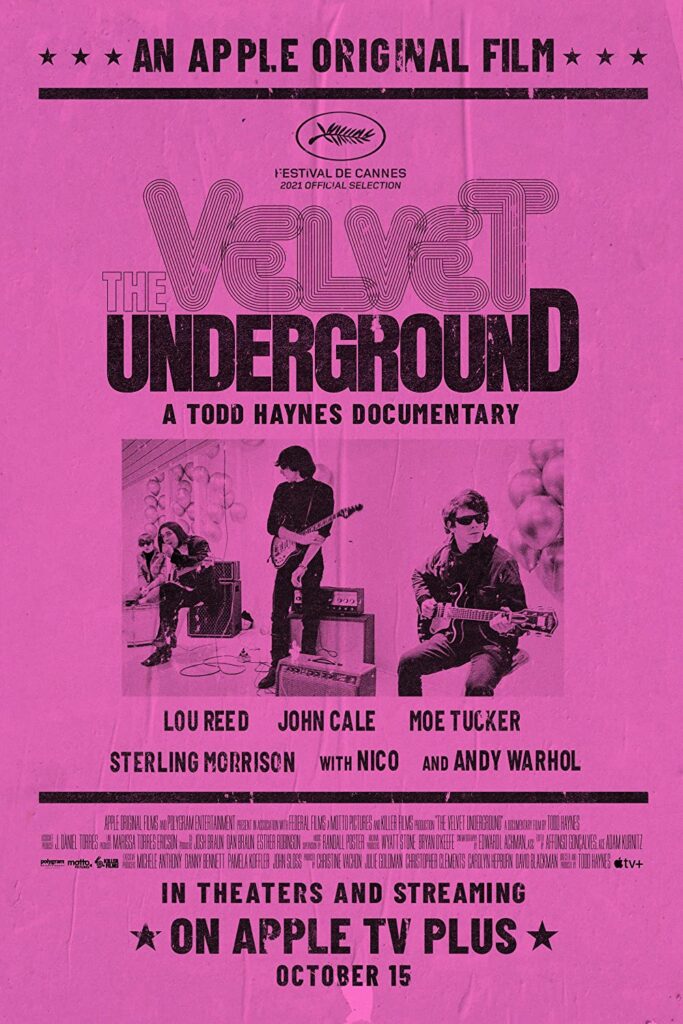 14. The Velvet Underground – Directed by Todd Haynes (Carol)
As a showcase for the music of a great band, Todd Haynes' The Velvet Underground does not disappoint: Loud and visceral, the film reanimates songs like "All Tomorrow's Parties," "Venus in Furs," or "Heroin" that might feel like canonical relics of the '60s when deployed by less deft hands. If you're a fan, it will send you back to the original albums with new zeal. If the group is only something you know from banana t-shirts and that classic quote about how everyone who bought their first record formed a band, it will likely make you a convert. It feels lame to describe the movie in such blunt terms, but there might not be a better way to put it: The Velvet Underground is a very cool movie, one that understands matters of taste and style on an almost instinctual level.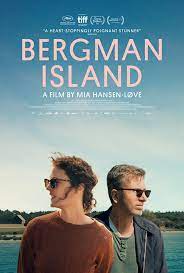 15. Bergman Island – Directed by Mia Hansen-Løve (Eden)
Cast: Vicky Krieps, Tim Roth, Mia Wasikowska, Anders Danielsen Lie
The legendary Swedish auteur Ingmar Bergman hangs like a shadow over the latest from Mia Hansen-Løve's film which asks questions about inspiration in the story of a married filmmaker couple on a retreat. Vicky Krieps and Tim Roth play Chris and Tony, both directors and screenwriters themselves, who take a trip to Fårö, the spot where Bergman lived and made some of his most famous films. They are sleeping in the bed where parts ofScenes from a Marriage was filmed, if there weren't enough dread hanging over their coupling. But Bergman Island is not exactly about a marriage falling apart. Rather, it's about what we ask from art and artists and how we choose to utilize that in our own work. While Tony is diligently working on a screenplay, Chris is searching for what her next project will be, looking to establish herself independently of her influences, almost rejecting the darkness that has come to define Bergman's work. About midway through the narrative, a film within a film—Chris' idea—starts to take over, starring Mia Wasikowska as another woman who comes to this gorgeous and strange locale searching.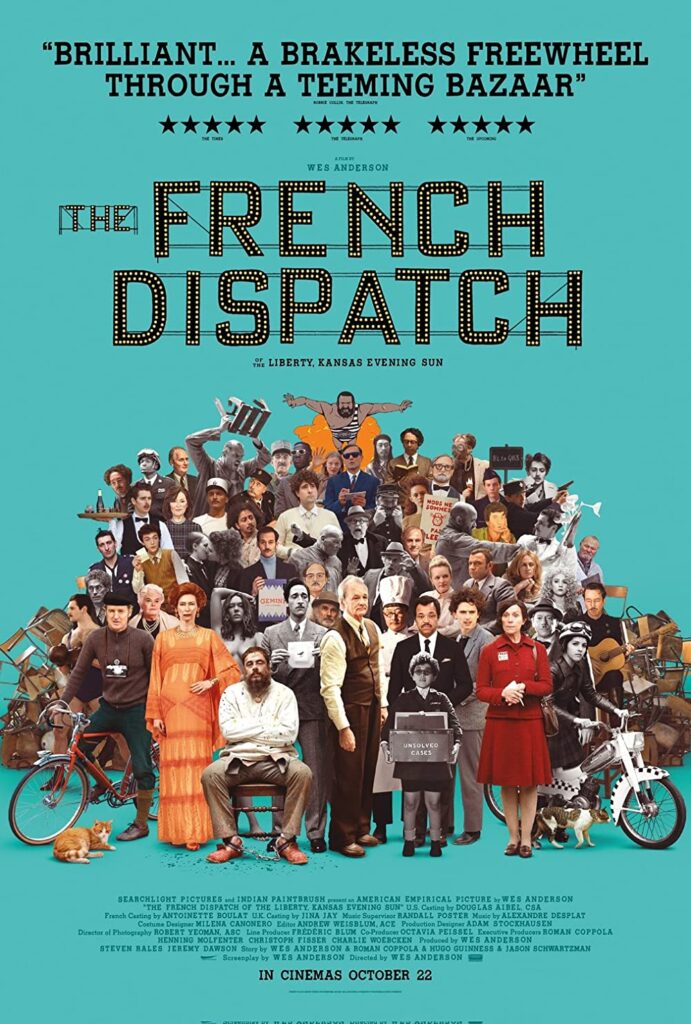 16. The French Dispatch – Directed by Wes Anderson (The Grand Budapest Hotel)
Cast: Bill Murray, Tilda Swinton, Jeffrey Wright, Frances McDormand, Timothée Chalamet
A bicycle tour of a whimsically named city. A profile of an imprisoned artist on the cusp of a new movement. A student protest with all the whirlwind emotion of a Shakespeare tragedy. A dinner party unexpectedly bearing witness to a kidnapping. One thing ties all of these vignettes together: The French Dispatch, a magazine that connects the French expat town of Ennui-sur-Blase with Liberty, Kansas, managed by a beloved editor and populated by a series of eccentric journalists. Wes Anderson's newest film has all of his arch wit and fussily decorated settings, and perhaps his most eclectic cast of characters yet, in a delightful tour through his love of the New Yorker, of magazines in general, and of writers who consider blazers over turtlenecks their daily uniform.
17. Malignant – Direcd by James Wan (Aquaman)
Cast: Annabelle Wallis, Maddie Hasson, George Young, Michole Briana White
James Wan's horror-thriller about a woman who realizes her dreams of a spooky figure violently murdering people are actually happening is by turns effectively creepy, utterly baffling, and absolutely hilarious, with an electrifying third act that plays as its own superhero origin story. The only way to accurately describe this movie's goofy, heightened aesthetic is that it's like a fake movie inside another, much more normal movie, except the fake movie turns out to be the actual movie. From the minute an asylum nurse intones, "IT'S TIME TO CUT OUT THE CANCER" you know you'd better buckle up for whatever madness this will turn out to be.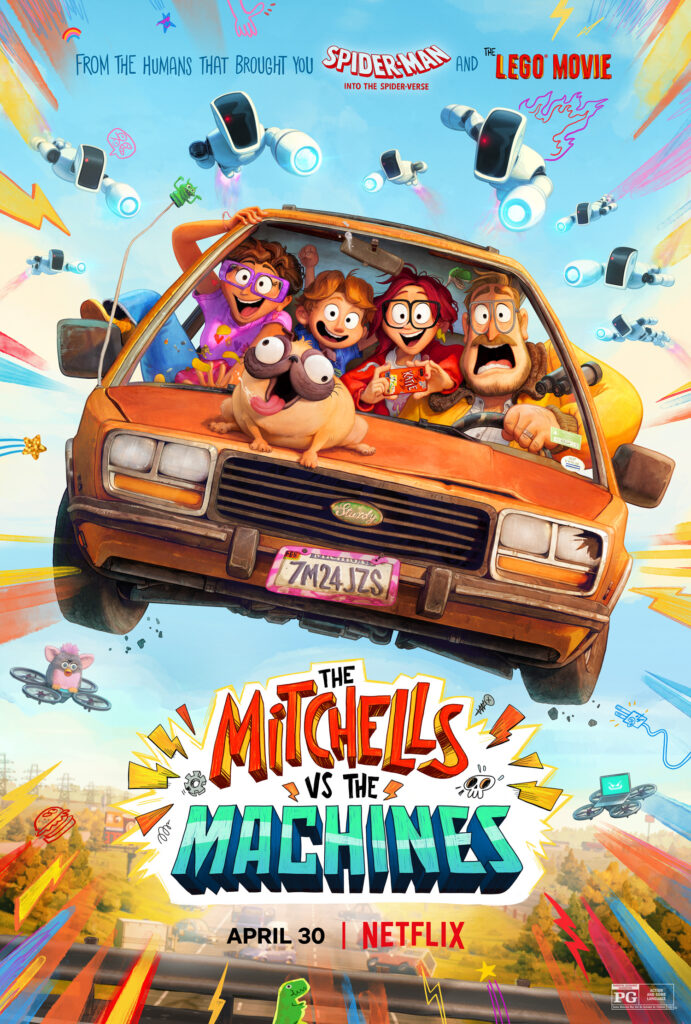 18. The Mitchells vs. the Machines – Directed by Mike Rianda
Cast: Abbi Jacobson, Danny McBride, Maya Rudolph, Olivia Colman
If Spider-Man: Into the Spider-Verse established Sony Pictures Animation as one of the most exciting studios making animated movies right now, The Mitchells vs. the Machines, on Netflix, solidified that reputation. Also from producers Phil Lord and Chris Miller, the family comedy about a group of weirdos besieged by an AI apocalypse is very funny and extremely heartfelt, featuring a nuanced father-daughter relationship that feels akin to something out of Lady Bird. Directed and written by Mike Rianda and Jeff Rowe, both veterans of the early 2010s Disney Channel and XD series Gravity Falls, The Mitchells vs. the Machines builds to a climax that's as exhilarating as it is touching, successfully blending an all-out, wonderfully goofy action sequence with the kind of resonance it needs to move its audience.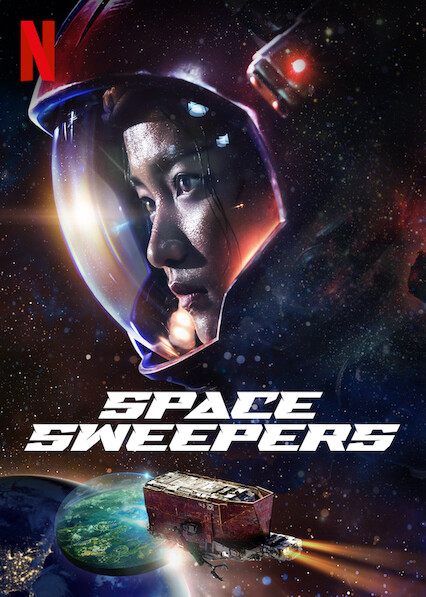 19. Space Sweepers – Directed by Jo Sung-Hee (Phantom Detective)
Cast: Song Joong-Ki, Kim Tae-Ri, Jin Seon-Kyu, Yoo Hae-Jin
Right from its first, electrifying sequence involving a bunch of bounty hunting spaceships chasing after a careering piece of garbage, Space Sweepers spins a far-future of multicultural, multilingual human life in space that's as exhilarating as it is crushingly dystopian. Tae-Ho is a pilot aboard the freighter Victory, along with Captain Jang, engineer Tiger Park, and loudmouthed robot Bubs, all of them part of an outer-space trash-collecting bounty-hunter guild known as the Space Sweepers, who capture space junk and sell it for parts. After a particularly harrowing chase, the crew finds a little girl hiding in a derelict spaceship, who just happens to be a nanobot-filled android that a group of space terrorists have fitted with a hydrogen bomb. At first the Victory crew plans to sell the "little girl" back to the terrorist group who lost her, before they realize that she's much more special than she seems.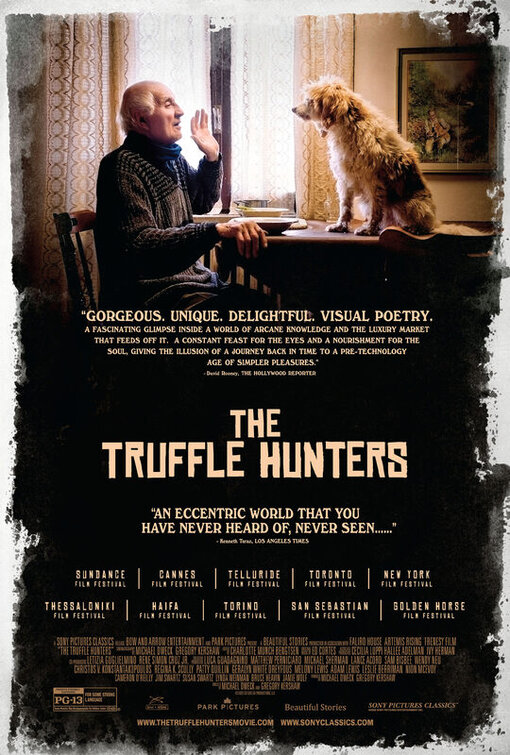 20. The Truffle Hunters – Directed by Michael Dweck and Gregory Kershaw (The Last Race)
One of the loveliest films of the year, The Truffle Hunters is a documentary about the truffle trade in Northern Italy. Its stars? A bunch of older Italian men and their beloved dogs, who they treat like children. Directors Michael Dweck and Gregory Kershaw offer gorgeously shot windows into the serious business of scouring the forests for these delicacies. It's not entirely sweet pups and their devoted owners, though. Without any extra context, Dweck and Kershaw introduce us to the traders who make the industry a vicious one with a lot of money on the line. Still, the indisputable star is Birba, a sweet pooch of unidentifiable breed whose elderly person feeds from his own dinner table and worries about leaving behind once he passes.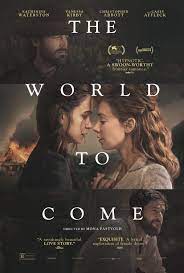 21. The World to Come -Directed by Mona Fastvold (The Sleepwalker)
Cast: Katherine Waterston, Vanessa Kirby, Casey Affleck, Christopher Abbott
The quiet, calm narration of Katherine Waterston's Abigail carries the viewer through this period romance between two women in an isolated corner of New York during the 19th century. But for as meditative as her voice is, there's a turmoil that rages through Mona Fastvold's film like the storm that appears in the first act. At times, Daniel Blumberg's magnificent score sounds like screams, and even in moments of peace there's creeping anxiety. Abigail has resigned herself to a life of discontentment with her husband Dyer (Affleck) when their new neighbors Finney (Abbott) and Tallie (Kirby) arrive. Abigail and Tallie become fast friends. Tallie is worldly and self-assured, even as she steals away from her pompous spouse who has a violent streak. Their long afternoons talking turn into physical expressions of love, but Fastvold is less interested in how that may have been taboo in the era than in how the threat of isolation is always just around the corner for these women.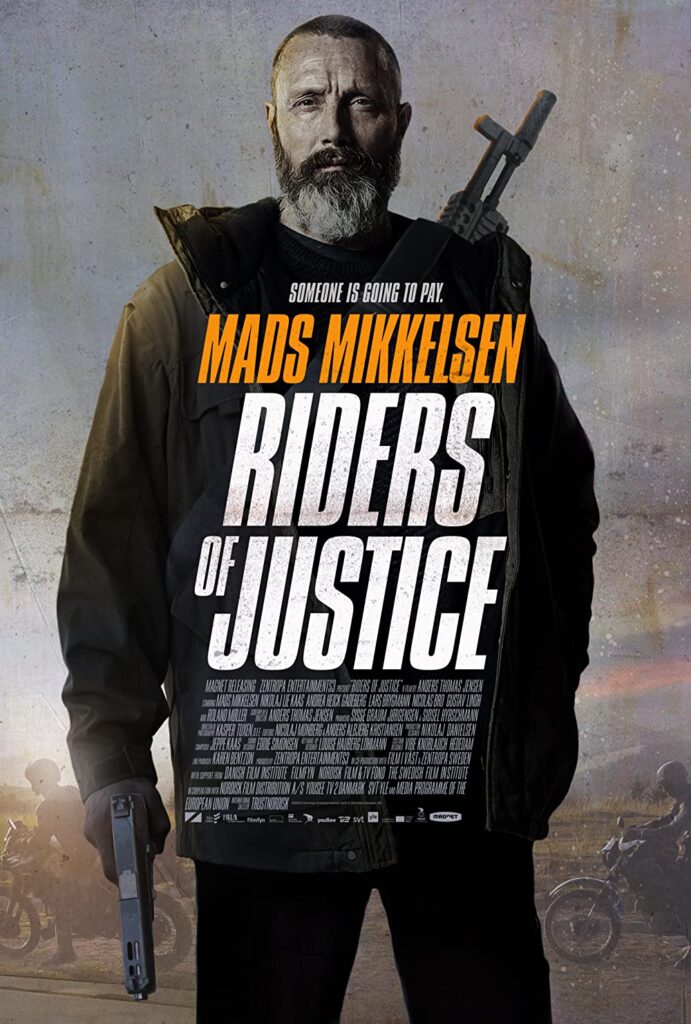 22. Riders of Justice – Directed by Anders Thomas Jensen (Men & Chicken)
Cast: Mads Mikkelsen, Nikolaj Lie Kaas, Andrea Heick Gadeberg, Lars Brygmann
The idea of Mads Mikkelsen, the menacing and captivating star of NBC's Hannibal and last year's Oscar-winner Another Round, getting his own Taken-like revenge vehicle is appealing enough. But Riders of Justice, a philosophically knotty and refreshingly contemplative Danish action thriller, is more than your average Neeson-esque revenge movie knock-off. Yes, Mikkelsen, sporting a gnarly beard and a shaved head, plays a stoic, violent man seeking to find the men responsible for killing his wife. There's plenty of suspense and twists and shoot-outs and even a deadly motorcycle gang, but director Anders Thomas Jensen, who also penned the script, finds room in this sprawling tale for bits of sharp comedy, most of it involving the team of stat-obsessed nerds who assist Mikkelsen's tough commando, and welcome detours into more metaphysical concerns surrounding ethics and randomness and chaos. As the plot digressions (and the bodies) pile up, Mikkelsen keeps the narrative humming with his unceasing intensity.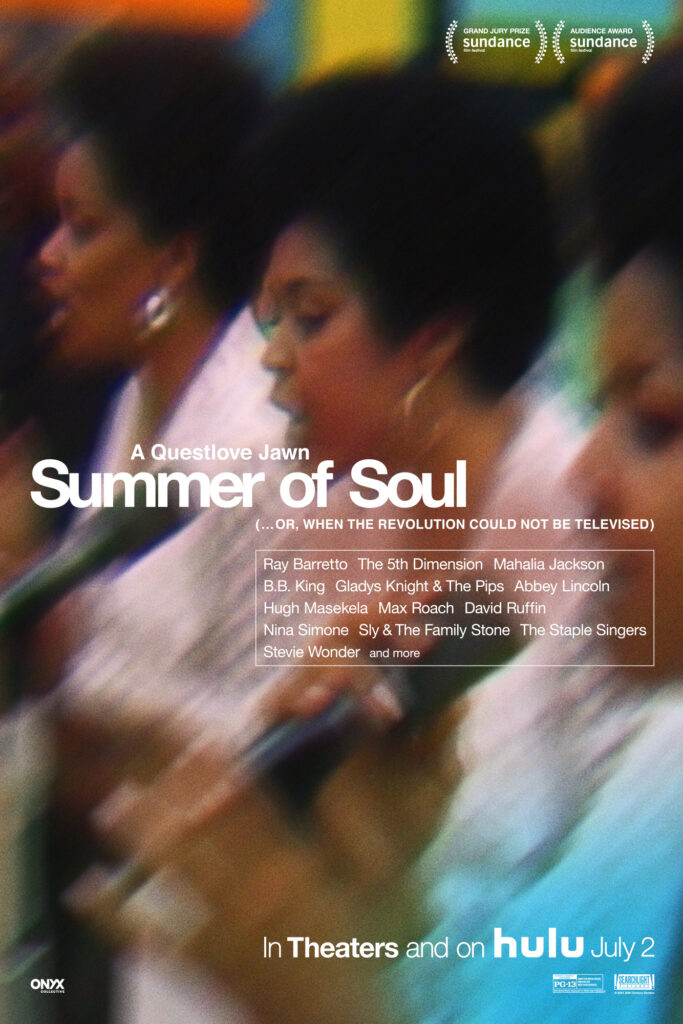 23. Summer of Soul (…Or, When the Revolution Could Not Be Televised) – Directed by Ahmir "Questlove" Thompson
The footage alone would be worth recommending The Roots' drummer Ahmir "Questlove" Thompson's directorial debut. These recordings of the 1969 Harlem Cultural Festival, a weeks-long musical event that happened the same year as Woodstock, have been unavailable for public consumption until now, an example of a Black historical artifact being buried. The archival material is incredible, capturing unparalleled performances from Stevie Wonder, Nina Simone, The Staples Singers, Mahalia Jackson, Sly and the Family Stone, and so many more acts. Thompson frequently lets the music speak for itself, but also uses it as a guide through the place and the period, showing how Black artists were responding and evolving during the era. Summer of Soul is thoroughly joyous and also enormously vital.
24. No Sudden Move – Directed by Steven Soderbergh (Out of Sight)
Cast: Don Cheadle, Benicio Del Toro, David Harbour, Jon Hamm
Steven Soderbergh's crime drama dropped directly onto HBO Max, but it's up there with some of his best work It's a period piece about mobsters in 1950s Detroit pitched at a minor key that reveals facets of its twisty storyline as it goes along. Don Cheadle plays a low-level gangster assigned to what seems like an easy job. He's paired up with Benicio Del Toro, and their fractured alliance gets more complicated as they get deeper into the heart of the conspiracy they've been thrust into, which goes up higher on the food chain than anyone might expect. Though the plot can get downright overheated at times, particularly as characters inevitably start to double- and triple-cross one another in the climax, Soderbergh keeps the engine humming by making inventive visual choices throughout and allowing his performers, particularly his two excellent leads, to take the wheel when necessary.
25. Night of the Kings – Directed by Philippe Lacôte (Run)
Cast: Bakary Koné, Issaka Sawadogo, Steve Tientcheu
This film from Philippe Lacôte layers fables on top of fables to document a night inside a notorious prison in Côte d'Ivoire. The place known as MACA in Abidjan is very much real and the site of frequent violence, but there's a mystical quality that hangs over Night of the Kings' tale of warring factions and political upheaval. In Lacôte's telling, the correctional facility is lorded over by Blackbeard, the reigning "dangoro," whose power is being threatened by a group of his lackeys as he grows ill. As a last grasp at control, he anoints a new arrival the "Roman" and orders him to tell a story upon the appearance of the red moon. The terrified young man's life is at stake as he weaves the narrative of Zama King, the saga getting more fantastical as he continues. As Roman speaks, his rapt audience uses dance and song to act out Zama's trials. It's a hypnotic combination of magical realism, choreography, and true life terrors.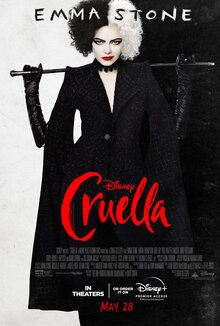 26.Cruella – Directed by Craig Gillespie
Cast: Emma Stone, Emma Thompson, Joel Fry
Synopsis: Academy Award (R) winner Emma Stone ("La La Land") stars in Disney's "Cruella," an all-new live-action feature film about the… [More] Starring: Emma Stone, Emma Thompson, Joel Fry, Paul Walter Hauser Directed By: Craig Gillespie
Critics Consensus: Cruella can't quite answer the question of why its title character needed an origin story, but this dazzling visual feast is awfully fun to watch whenever its leading ladies lock horns.
27.76 DAYS – Directed By Hao Wu, Weixi Chen
Writer: Hao Wu
Synopsis: Health care workers and patients combat the COVID-19 outbreak during a lockdown in Wuhan, China.
A raw, fly-on-the-wall recounting of hospital life in Wuhan in the early days of the COVID-19 pandemic, 76 Days is an engrossing and potent documentary – and a surprisingly comforting portrait of humanity.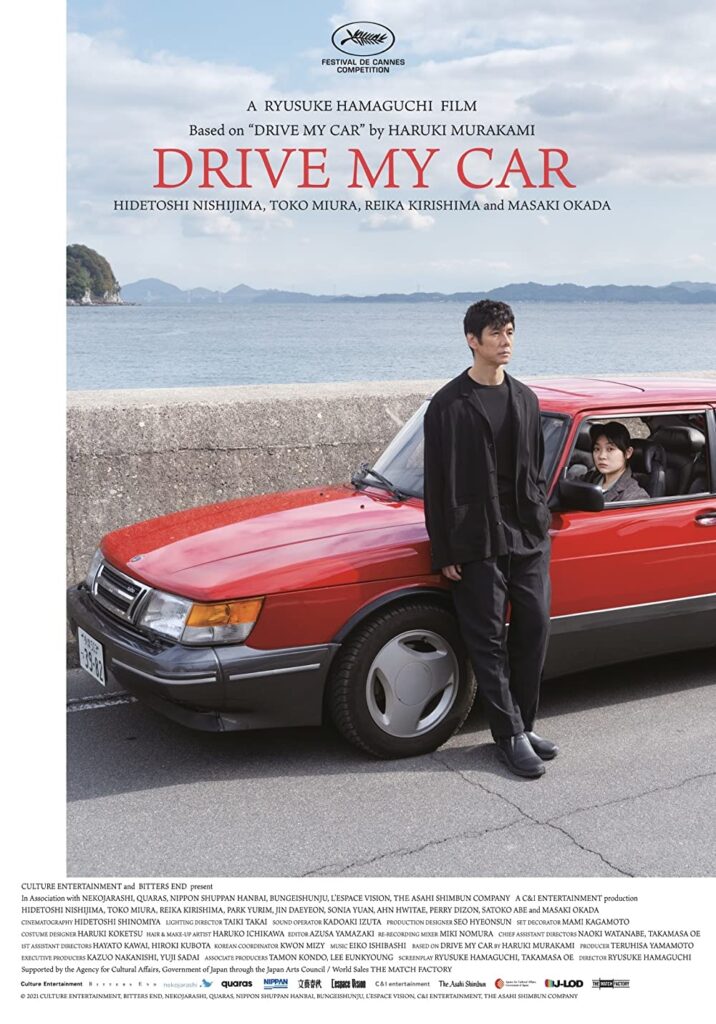 28.DRIVE MY CAR – Directed by Ryûsuke Hamaguchi
Cast: Hidetoshi Nishijima, Toko Miura, Reika Kirishima, Yoo-rim Park
Synopsis: An aging, widowed actor seeks a chauffeur. The actor turns to his go-to mechanic, who ends up recommending a 20-year-old girl. Despite their initial misgivings, a very special relationship develops between the two.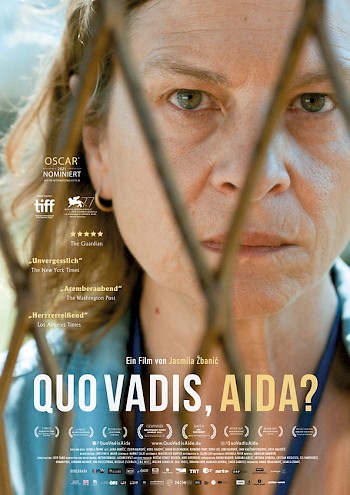 29.QUO VADIS, AIDA? – Directed by Jasmila Zbanic
Cast:Jasna Đuričić, Izudin Bajrovic, Boris Ler, Dino Bajrovic
Quo Vadis, Aida? uses one woman's heartbreaking conflict to offer a searing account of war's devastating human toll. Bosnia, July 1995. Aida is a translator for the UN in the small town of Srebrenica. When the Serbian army takes over the town, her family is among the thousands of citizens looking for shelter in the UN camp. As an insider to the negotiations Aida has access to crucial information that she needs to interpret. What is at the horizon for her family and people-rescue or death? Which move should she take?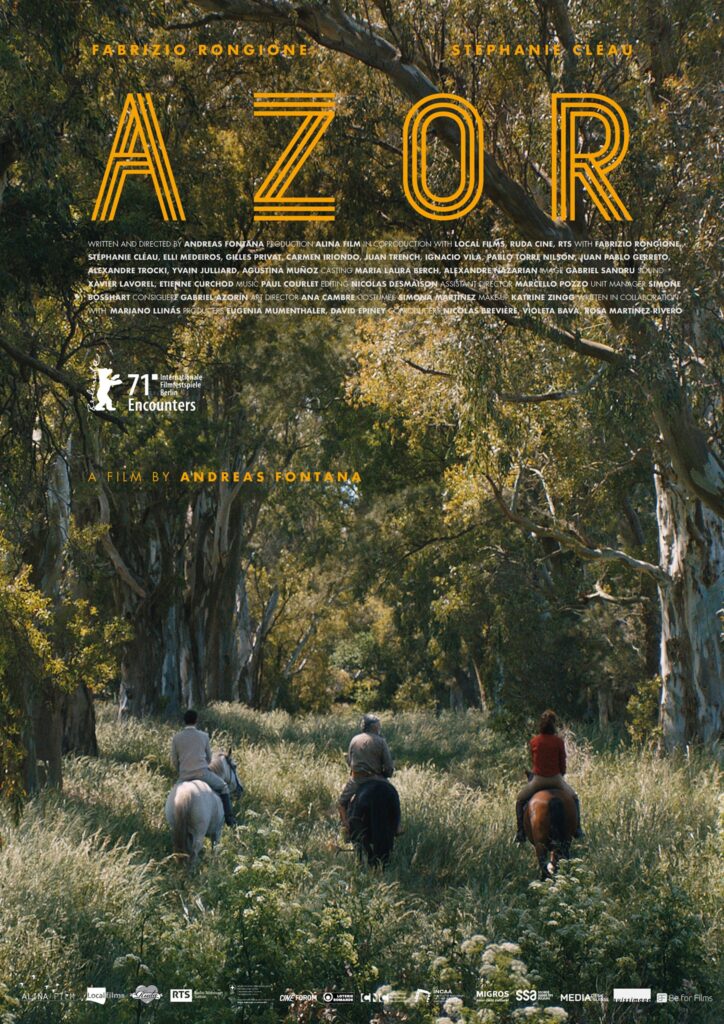 30.AZOR – Directed by Andreas Fontana
Cast:Fabrizio Rongione, Stéphanie Cléau, Elli Medeiros, Alexandre Trocki
Yvan De Wiel, a private banker from Geneva, goes to Argentina in the midst of a dictatorship to replace his partner, the object of the most worrying rumours, who disappeared overnight. An uncommonly patient thriller, Azor elegantly slips the viewer into its cool grasp and never lets go. Synopsis: Argentina, the late 1970s. Private banker Yvan (Fabrizio Rongione) arrives from Geneva with his wife Ines (Stéphanie Cléau) to replace