Exclusive Interview with Viktoryia Bakievich – Fashion Models from Poland
NY Glam: Tell us a little about yourself.
My name is Viktoryia Bakiyevich, I am 39 years old. She was born and lived in Belarus, Brest. In 1998 she graduated from high school. In 2003 she graduated from a higher educational institution, specialty «lawyer». She entered the civil service of the Republic of Belarus, supervisory authorities. She got married and gave birth to a daughter. She worked until 2019. Due to the political crisis in the country, I was forced to leave for Poland, Warsaw, where I am now.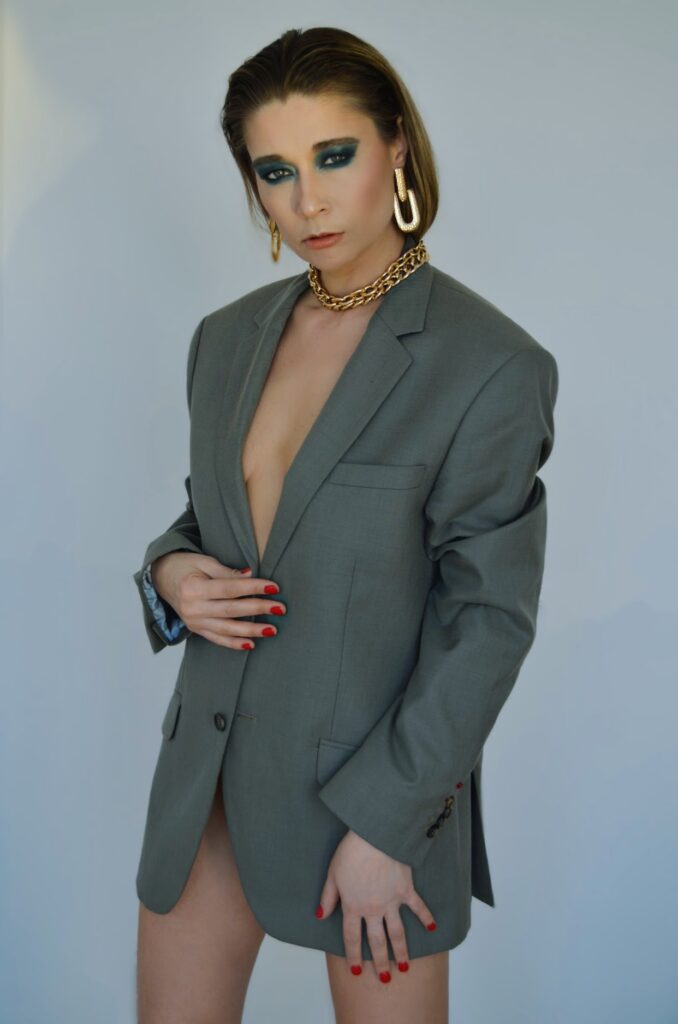 NY Glam: How did you come into modeling?
The first experience as a model was at the age of 16. Model agency «Elephant», Brest. Where I worked until 2002. My return as a model happened in February 2021 in Warsaw. Where I happened to be on one of the photo projects for the magazine. Where I met many photographers and stylists who had moved from the CIS countries.
NY Glam: What are your goals as a model?
Sign a contract with a leading modeling agency «age +» to be on the cover of leading magazines. Visit New York.
NY Glam: Any tips about staying fit and in shape?
Constant physical activity, positive attitude and excellent mood.
NY Glam: What's one of the most interesting shoots that you've done?
Currently filming the project Vogue Vibes.
NY Glam: Who's your favorite photographer you've done a shoot with and why?
I can't single out, all the good fellows.
NY Glam: What was your first big break in industry?
Participation in fashion shows «Slavianski Bazaar», shooting advertisements for various brands.
NY Glam: Share with us an amazing experience you have had in your travels or on the runway.
Landing in Barcelona, ​​during the flight I fell asleep and woke up during the flight to the city, it was late evening, opening my eyes I saw a carpet of city lights from a bird's eye view. It's insanely beautiful.
NY Glam: Describe your biggest accomplishment to date?
Training at the IMA LEMLE NEW YORK modeling agency with subsequent cooperation. Hope to be on the cover of your magazine. The rest of the victories are ahead.
NY Glam: How would you describe your personal style? What is your fashion style?
Classic, Sport chic, Event. CHANEL, CHLOE, CHRISTIAN DIOR, ZUHAIR MURAD, CELINE.
NY Glam: Who is your fashion icon?
Victoria Beckham
NY Glam: What makes you feel confident and sexy?
My well-groomed body, beautiful outfits, great my cap and amazing views from the outside.
NY Glam: If you weren't modeling what would you be doing?
I returned to modeling, because I can not live without it.
NY Glam: Five things you can't live without?
Coffee, exercise, photography, my family, travel.
NY Glam: What fashion or show would you love most to be on?
Haute Couture Week New York, Milan, London, Parizh.
NY Glam: What's your goal for this year?
Successfully complete your studies at IMA MODELS NEW YORK. Filming and participating in fashion filming and fashion shows.
NY Glam: What is your advice for aspiring models?
Do not doubt yourself, accept any job offers, participate in castings.
NY Glam: Any upcoming plans for fashion week?
To visit there, ideally, I would like to be a model.