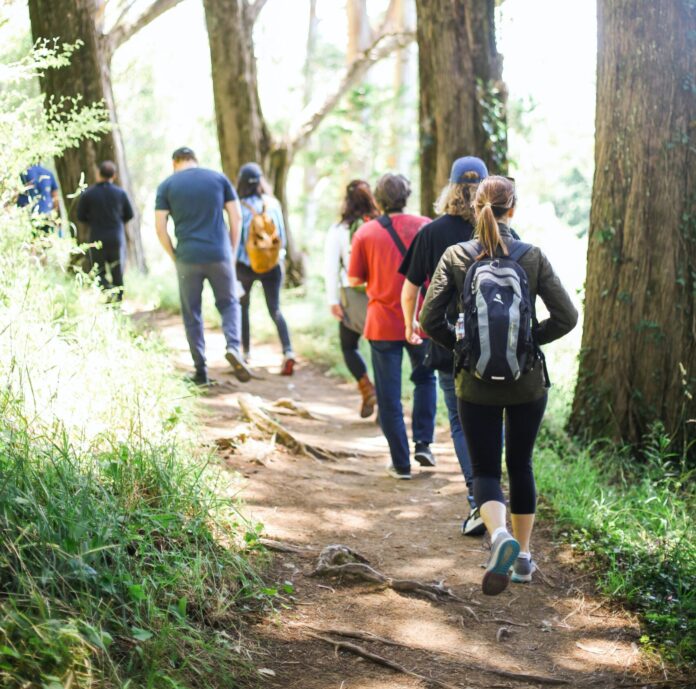 Connecticut's West Rock Ridge State Park offers a picturesque natural escape from the hustle and bustle of city life. Located in New Haven and Hamden, the park spans over 1,700 acres of scenic landscapes, rock formations, and lush forests, making it an ideal spot for hiking enthusiasts of all levels.
With over 21 miles of hiking trails, West Rock Ridge State Park offers a variety of paths, each offering a unique view of the park's natural beauty. From easy to moderate to challenging, there's a trail suitable for everyone, regardless of their experience level.
The park's highlight is the 400-foot-high West Rock ridge, a rocky outcrop that dominates the park's skyline. It offers breathtaking views of the surrounding landscape, including the New Haven skyline, Long Island Sound, and the Sleeping Giant State Park. One of the most popular trails to hike to the ridge is the Regicides Trail, which passes through a forested area and a hidden stream before reaching the rocky outcrop.
Another exciting hike is the Lake Wintergreen Trail, which loops around the picturesque Lake Wintergreen, offering hikers a chance to appreciate the park's diverse flora and fauna. Along the trail, hikers can spot a variety of trees, including oak, maple, and birch. The trail is easy to moderate, making it suitable for families with young children.
For more experienced hikers, the Giant Steps Trail offers a challenging terrain with steep inclines and rocky outcrops. The trail leads to the park's highest peak, known as the High Rock, which offers stunning views of the surrounding landscape. The trail is not recommended for beginners, as it can be challenging, but it's a fantastic adventure for experienced hikers.
West Rock Ridge State Park is also home to the West Rock Nature Center, which offers educational programs, events, and exhibits on the park's wildlife and geology. The center is a great spot for families, school groups, and nature enthusiasts, who want to learn more about the park's natural history.
Before embarking on any hiking adventure, it's essential to wear proper footwear, carry water, and check the weather forecast. Additionally, visitors should follow park rules and regulations, stay on designated trails, and carry out any trash.
West Rock Ridge State Park is a fantastic destination for hikers, nature enthusiasts, and anyone looking for a break from the city's hustle and bustle. With its diverse trails, stunning views, and educational programs, the park offers something for everyone. So, grab your hiking boots, pack some water, and head out to explore the natural beauty of West Rock Ridge State Park.
Photo by Kitera Dent on Unsplash