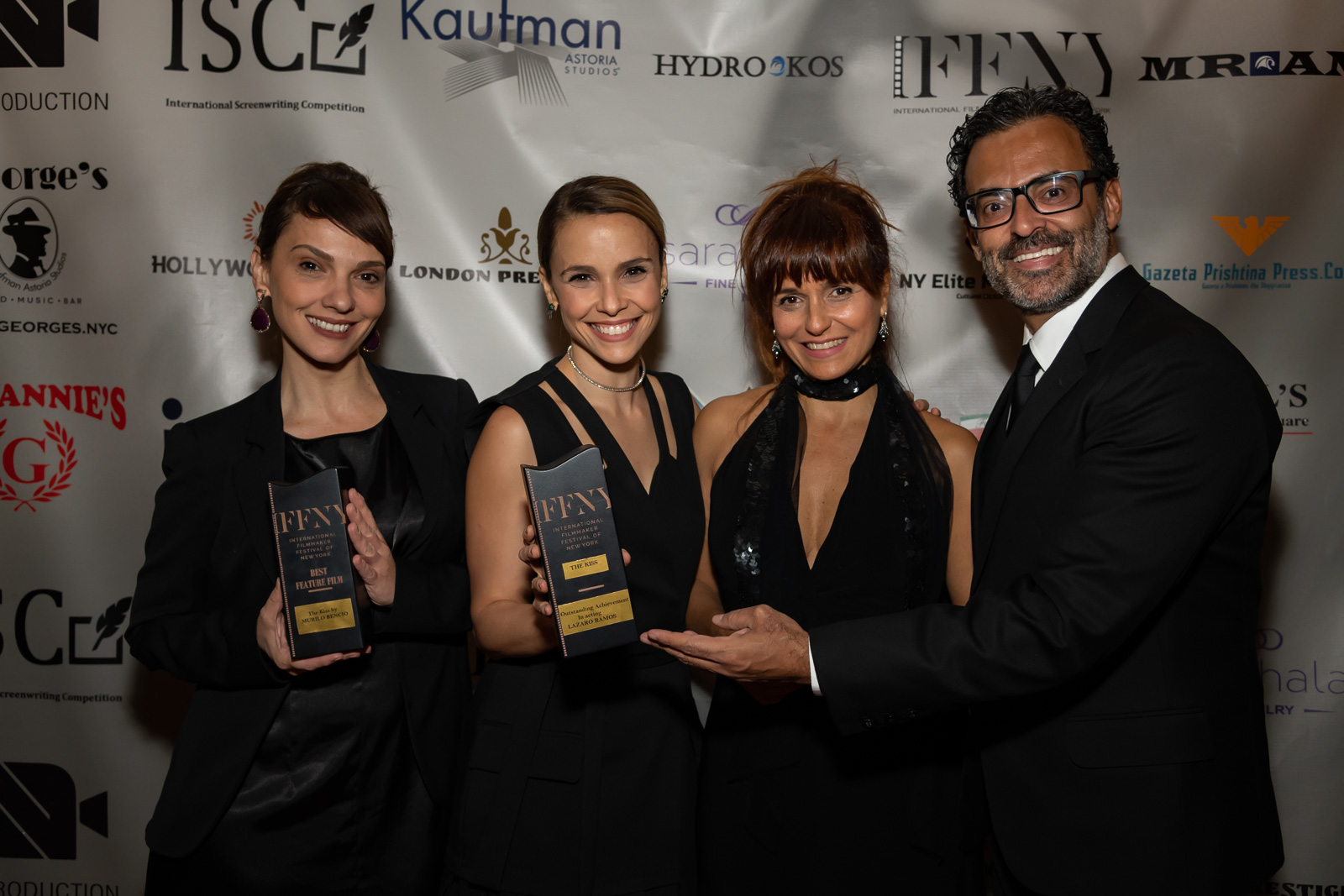 "The Kiss" directed by Murilo Benicio took home the big win at IFFNY with "Best Feature Film" Award, "Best Actor Award" Nomination for Lazaro Ramos, "Production Award" Nomination and won the Festival Grand Prize for "Outstanding Achievement in Acting" for lead actor Lazaro Ramos.
What message do you want to convey with this project?
Murilo Benicio: The Kiss. Is a story about how the press and the police destroy Arandir's (main character) life after he kissed a dying man.
What is the film "The Kiss" about?
The "Kiss" is a play form Nelson Rodrigues, one of the most important Brazilian's playwrights. Besides the story itself, it is very important to show the world how amazing and important Nelson Rodrigues is.
he Red Carpet Opening Ceremony and the Awards Gala will take place at the renowned Kaufman Astoria Studios of New York. What do you want the audience at IFFNY to take away from this film?
Murilo Benicio: Unfortunately I won't be able to be at the ceremony because I am about to start shooting my second film. I hope that "The Kiss" will have a good acceptance and wish to be able to participate this Festival again.
What makes a film great for you? Are there certain qualities that make a film better for you?
Murilo Benicio: I think that what makes a good film is a good story with good acting and a good directing.
What advice would you give to someone who wants to have a career in filmmaking?
Murilo Benicio: Start directing and testing your ideas even if is with your phone.
What's next for you?
Murilo Benicio: I start shooting my second film, "Pearl".