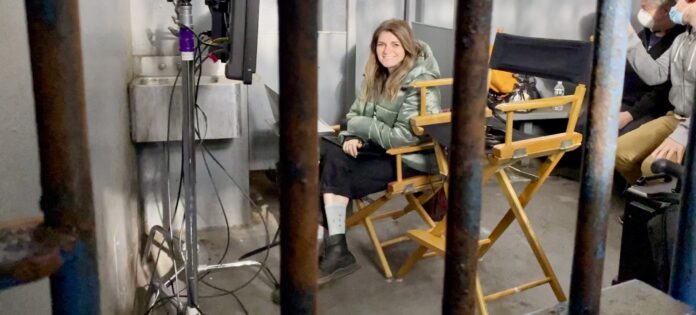 Exclusive interview with Diana Shoykhet – Screenwriter
Diana Shoykhet began her professional career in publishing, working in the marketing department at HarperCollins Publishers.
After noticing a boom in digital advertising, Diana transitioned into a more creative role and joined a Digital Agency where she wrote creative business proposals and pitched ideas for entertainment clients and brands looking to advertise their latest product, film, book and/or tv series through online media. Many of the clients she pitched for included Universal Pictures, Warner Bros., Lionsgate, HarperCollins and Scholastic.
Several years later, Diana shifted her energy out of the corporate world and into the filmmaking realm. Since 2014, she's been working as a script supervisor – a member of the film crew that oversees the continuity of what is being filmed by the camera and what is written in the script. In short, this includes keeping an eye on wardrobe, props, set dressing, hair, makeup and the dialogue and actions of the actors during each scene. The script notes taken during the filming of each scene are then used by the editorial team to help construct and cut the scenes together, in order to make a complete film. In addition to working on feature length films, she also works in commercials and for streaming television.
When she's not on set being a script supervisor, Diana is busy being a writer. Over the past few years she has become an award winning screenwriter. Her romantic comedy feature screenplay, Lucky Find, was a FINALIST with the International Screenwriting Competition 2023.
Lucky Find was also a:
WINNER with Feel The Reel International Film Festival 2022
FINALIST with TMFF – The Monthly Film Festival 2021
SEMI-FINALIST with Flickers' Rhode Island International Film Festival 2021 OFFICIAL SELECTION with the Newark International Film Festival 2021
Her action-comedy feature screenplay, The Year of the Goat is also a:
SEMI-FINALIST with the International Screenwriting Competition 2023 and was a
WINNER with the Portland Comedy Film Festival 2021
Her awards and standings for her children's feature screenplay, Little Red Rooster are: WINNER of the Best Script Award, London 2021
OFFICIAL SELECTION with the KIDS FIRST! Film and Video Festival 2021 OFFICIAL SELECTION with the San Diego International Kid's Film Festival 2021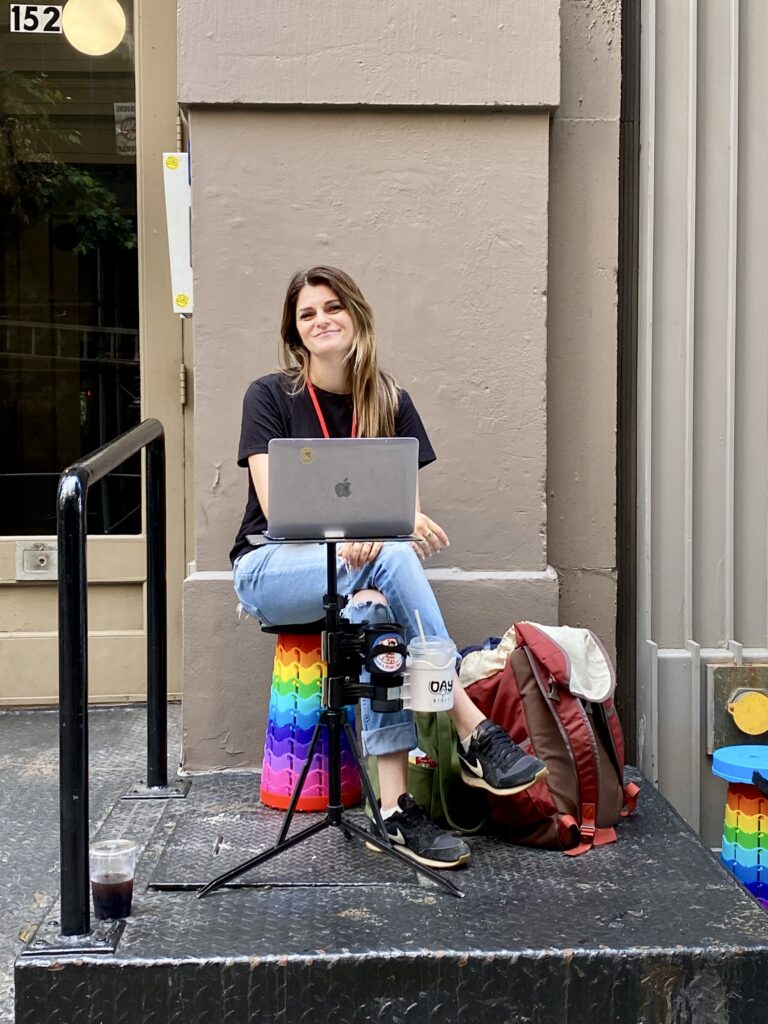 NY Glam: What projects are you currently working on?
I'm currently working on raising funding for one of my award winning screenplay, Lucky Find, that was a Finalist with the International Screenwriting Competition. The script was also a winner, a double-finalist and official selection in 4 other screenwriting competitions. I'm hopeful that I will find the right partners who will join me on this movie-making journey. Additionally, I'm currently working on refining an episodic television series I wrote that will have a small music component to it.
NY Glam: What makes a film great for you? Are there certain qualities that make a film better for you?
A great film for me is a combination of a bunch of things. I appreciate films that show different relationships between characters, witty and original dialogue and/or a unique or surprising journey of some kind – whether it's an emotional or intellectual one. I'd like to disappear into the world the film has created and I want to go on that trip with all those characters. It also doesn't have to be that deep. Often times, what makes a great film is simply being entertained by great action and comedic writing.
The most important quality that makes a film better for me is the voice of the storyteller – whether it's the writer, the cinematographer or Director or all of the above. The voice has to be something that is surprising, unique or touching in a way that enhances the experience of watching the film and ultimately teaches me something new about the art of storytelling.
NY Glam: As a screenwriter, what is the most important aspect of building a character?
One of the most important aspects of building a character is giving the character a unique foundation to build upon as you continue writing its journey. I think what makes interesting characters is when the foundation is comprised of honesty, some kind of trauma and the feeling of longing.
I always felt that a character should emit and be a mirror to life's truths, while also being plagued by a nagging and unresolved trauma that tightens and wraps itself around the character's neck like a thorny vine. Once the character recognizes what the thorny vine is, we can then go on that journey of longing, and discover whatever it is that will give them that sense of finally breathing again.
NY Glam: Top 3 favorite projects that you have been involved in?
As a screenwriter, the top 3 favorite projects I've been involved with have all been for three of my original feature length screenplays. It's very much an on-going thing to continuously try to raise funds and attention for them. All three were winners and placed well in various film festivals. Their success has inspired me to accept the challenge and trust the process in getting them made.
As a script supervisor, my top 3 favorite projects that I had the pleasure of script supervising for was for the incredible Actor/Comedian, Producer and Director, Randall Park, who directed his feature, Shortcomings, which will be premiering at Sundance 2023. I was also the second unit script supervisor on an action packed Marvel film that will be coming out in 2024, and lastly, I got to work with the magnificent Director, John Putch, on a holiday film that was spectacular and involved the Radio City Rockettes.
NY Glam: Do you express yourself creatively in any other ways?
Not really. Most of my creativity is expressed through writing. Although, I must admit, and it's probably weird, but I love putting together Ikea furniture and then painting it random colors. So with that being said, I guess I also express myself creatively by painting assembled furniture!
NY Glam: What advice would you give to someone who wants to have a career in filmmaking?
My advice to someone who wants to have a career in filmmaking is to get on set. Get on any kind of set, whether it's a film, commercial or even a student short, just get on a set. PA, assist, intern, volunteer – whichever way it may be, get on set. You will learn everything you need to know.
NY Glam: What can we expect from you in this actual year?
Expect a lot of laughter. It is my personal goal in 2023 to laugh every day, because, you know, it's good for your health!
NY Glam: Where can everyone keep up with you to learn more? …social media…website
Follow me on instagram at @immigrantpunks!