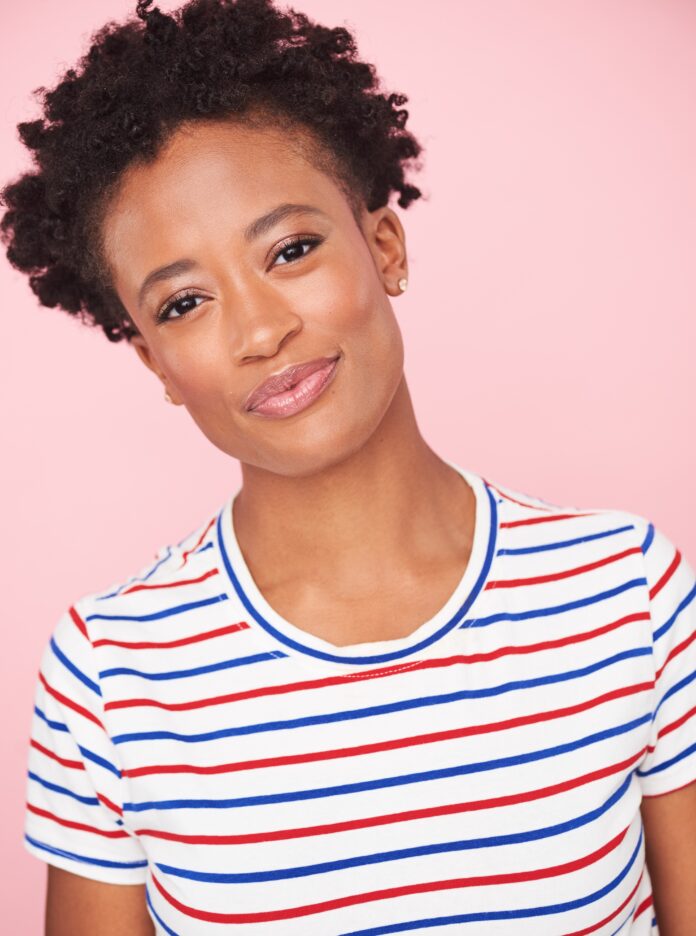 Devin Nelson was born in NYC – her parents thought it would be better to move to Long Island. She was aptly named after an "All My Children" character, and quickly displayed a flair for the dramatic. As the daughter of a law enforcement officer and a librarian, Devin was taught to value discipline and storytelling.
Her childhood was spent forcing playmates to act in sketches she authored, as well as creating her own original content – a notable project being a commentary on the O.J. Simpson trial at the age of four. Growing up on MTV and SNL, it seemed natural for her to start studying dance and acting early on – performing in musicals at Gateway Playhouse in elementary school and ultimately earning a BFA in Acting at Marymount Manhattan College. Her love of performing carried her through her tumultuous teenage years, allowing her to cope with her mother's illness and parents' subsequent divorce.
In addition to honorable achievements in acting, including a Breakthrough Performance Award at the International Filmmaker Festival of New York, Devin has experienced a slew of varied achievements. From performing in The Macy's Thanksgiving Day Parade, to viral videos about dead pop stars, and a stint on $100,000 Pyramid opposite R&B legend Usher, her life has been a series of happy surprises.
A lifelong theatre geek, her most memorable roles include Juliet in a puppet-infused version of the Shakespeare classic, as well as Hermia in "A Midsummer Night's Dream." She also co-wrote and starred in the play "The Rare Upper Hand," which premiered at the Davenport Theatre. As for her work in film, it was Devin's star turn in the indie feature "One Bedroom" opposite Darien Sills-Evans that garnered her national and international festival attention. She is currently (as of Fall 2020) working on her own projects, which include a series based on her public transportation experiences in NYC and a one woman show inspired by her teenage social media exploits.
Tell us a little about yourself, growing up and your passions.
Devin Nelson: I was fortunate in that I discovered acting at a very early age. As a very young child I was obsessed with MTV and choreography-driven music videos (Michael and Janet Jackson and Paula Abdul especially), which led me to taking dance classes. My hometown dance studio had a good relationship with the professional theatre in my neighborhood, so at the age of 8 I "caught the bug" and started performing in local musical theatre productions. My first production was "Showboat," and being around a predominantly Black cast filled with Broadway veterans gave me an incredibly inspiring window into the world of professional actors who looked like me.
What are you currently working on?
Devin Nelson: Currently, I'm making the most of my COVID-induced downtime by taking class, pitching myself to agents, and developing my own projects. Zoom has opened up a lot of possibilities and creative opportunities when it comes to virtual auditions, and I've been having a lot of fun getting out of my comfort zone while making the most of this unusual situation.
What is the most challenging role you have played and why?
Devin Nelson: I'm meeting with an agency that has heavy theatre connections, so I decided to challenge myself by doing a scene from August Wilson's play, Joe Turner's Come and Gone. I play Mattie, a young woman from the south in 1911. Tackling the southern dialect while internalizing the mannerisms and sensibilities of someone over a century removed from myself was a huge undertaking.
And the most fun one?
Devin Nelson: I did a virtual reading of a new play called Randy's Dandy Coaster Castle by Alex Perez, which takes place at a dysfunctional theme park in Florida. Objectively, it seems like a miserable place to work; the staff is comprised of misfits and the park mascot is a giant rat. But my character, Burgess, really needs this job – she's eager to learn the ropes and bond with the fellow employees. Adopting her can-do attitude while transporting myself to a COVID-free universe was extremely fun. Plus, the play is hilarious.
Describe your biggest accomplishment to date?
Devin Nelson: Surviving 2020. Seriously, all of us deserve awards for enduring this year.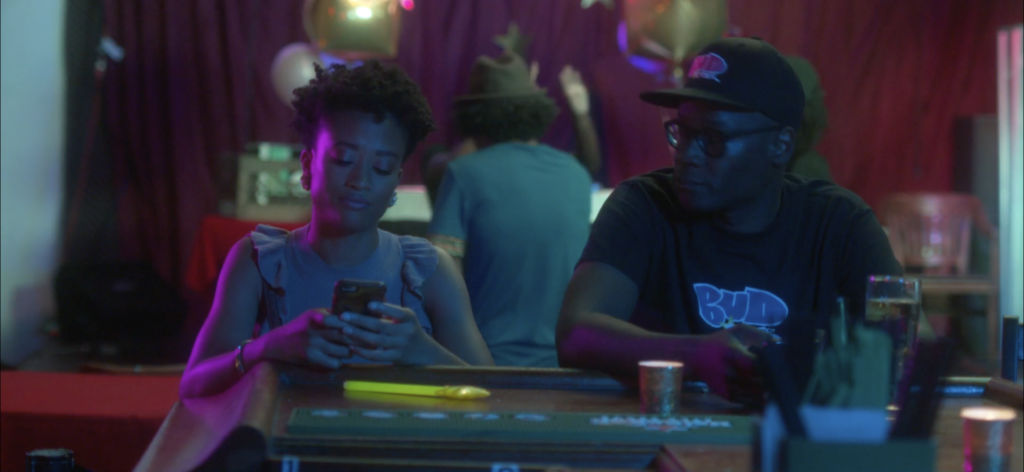 Who is your favorite director to work with and why?
Devin Nelson: Darien Sills-Evans, who you know from the 2018 IFFNY festival. He's an actor himself, so he understands how to communicate with the cast to produce the best take. He's also incredibly conscientious and professional – whenever I had to film an intimate scene he would always take the time to check in and make sure I was comfortable, which really put me at ease and made me feel secure.
Have you ever considered branching out into directing or screenwriting?
Devin Nelson: I've directed for the stage before; a production of the play Candy Land by Ben Snyder. It's a story highlighting the various hustles you encounter on the subway – particularly the young Black and Latinx kids who sell candy. It was really fun utilizing elements such as sound and space to capture the gritty mood of that setting. I'm also pushing myself to focus on screenwriting; my friend and I wrote a series together inspired by the microagressions she's faced as a Black artist in Los Angeles, and I have some solo ventures in development as well.
Where have you played a lead role? What was the character about?
Devin Nelson: My favorite lead role is one you've seen! Melissa in One Bedroom, which is now available on Amazon Prime. Her story is so relatable; who hasn't wound up with a deadbeat lover against their better judgment? Her decision to break up with her long term boyfriend, Nate (played by Darien Sills-Evans) and move out of their coveted Brooklyn apartment can be seen as a brave reclamation of self-love, and also a clever commentary on gentrification. Melissa probably would've left sooner if the rent wasn't so cheap!
If you weren't acting what would you be doing?
Devin Nelson: I'd definitely be a full time dance teacher for kids. Dance will always be a great love of mine, and I adore children. I think the reason I get along with them so well is because I remember my childhood so vividly, along with the people in my life who made the greatest impression on me in my youth. Teaching a child a skill that endows them with self confidence and a creative outlet is an incredible experience.
What television shows or show would you love most to be on?
Devin Nelson: I want to be on Insecure. I need to play Issa's couch-surfing younger cousin or Molly's incompetent intern. It will happen.
What's your goal for this coming year?
Devin Nelson: Complete all these writing projects in my head and get back on set! I miss people. And craft services.
What is your advice for aspiring actors?
Devin Nelson: Don't do it unless you absolutely love acting. Focus on the acting, and not making money or being famous. This is a really hard business full of rejection and uncertainty, so you need to be able to counter that with unwavering faith in yourself.
*Article Cover Photo by: David Muller Photography