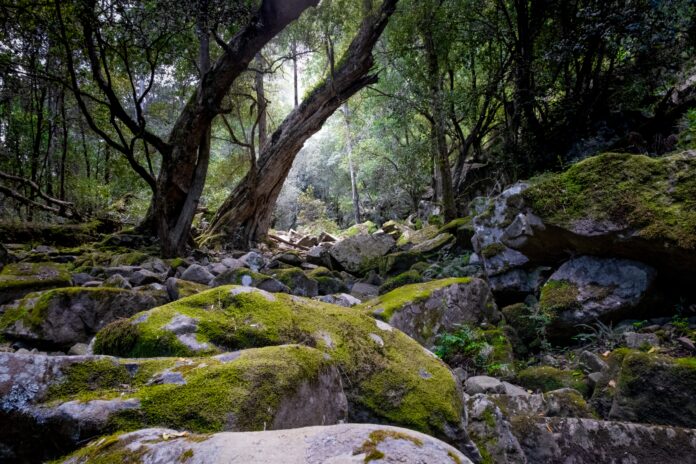 Nestled in the heart of southeastern Connecticut lies Devil's Hopyard State Park, a stunning natural reserve that offers visitors an opportunity to explore the great outdoors. With its breathtaking waterfalls, deep gorges, and verdant forests, Devil's Hopyard is an ideal destination for hikers of all skill levels.
Named after the mysterious rock formations that dot the landscape, Devil's Hopyard State Park is a true gem in the state's park system. The park's centerpiece is Chapman Falls, a picturesque waterfall that cascades down a series of rocky ledges into a clear pool below. Hiking along the trails that wind through the park, visitors will be treated to stunning views of the falls from various vantage points.
The trails at Devil's Hopyard State Park offer a range of difficulty levels, from easy strolls to challenging hikes that require some serious climbing. For those looking for a more leisurely hike, the .3 mile-long Nature Trail is a perfect option. This easy loop trail takes visitors through the heart of the park, passing by the falls, through the woods, and along the river.
For a more challenging hike, visitors can take the Orange Trail, a 3-mile loop that offers stunning views of the park's gorges, streams, and waterfalls. This trail is a bit more rugged than the Nature Trail, with rocky terrain and steep climbs, but the rewards are worth the effort.
Another popular trail at Devil's Hopyard State Park is the Red Trail, a 1.5-mile loop that leads hikers through the park's hemlock forests and past some of its most stunning natural features. This trail is a bit easier than the Orange Trail, but still offers a good workout and plenty of scenic views.
No matter which trail visitors choose, they're sure to be impressed by the natural beauty of Devil's Hopyard State Park. From the stunning waterfalls and rugged gorges to the peaceful forests and tranquil river, this park is a true oasis in the heart of Connecticut.
Visitors to Devil's Hopyard State Park should be sure to wear sturdy hiking shoes and bring plenty of water, as well as a camera to capture the park's stunning scenery. Whether you're a seasoned hiker or just looking for a day trip in nature, Devil's Hopyard State Park is a must-visit destination for anyone exploring the beauty of Connecticut.
Photo by Zac Porter on Unsplash