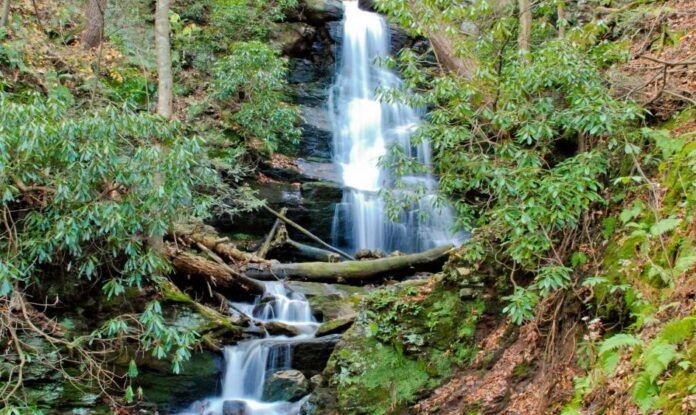 Nestled in the northeastern part of Pennsylvania, the Delaware Water Gap National Recreation Area is a stunning destination that is often overlooked. Spanning over 70,000 acres of wilderness, the park provides visitors with endless opportunities to explore nature, hike, camp, fish, and simply relax in a tranquil setting.
Established in 1965, the Delaware Water Gap National Recreation Area is managed by the National Park Service and is situated along the Delaware River, forming a natural border between Pennsylvania and New Jersey. The area is home to several historical and cultural landmarks, such as the historic village of Milford, the Peters Valley School of Craft, and the Van Campen Inn. The park also has a rich natural history, with evidence of human habitation dating back over 10,000 years.
One of the main attractions of the park is the Delaware River, which is ideal for water-based activities such as fishing, canoeing, kayaking, and tubing. The river is home to several species of fish, including smallmouth bass, catfish, and walleye. In addition, the park has several hiking trails that offer stunning views of the surrounding landscape. The most popular trail is the Appalachian Trail, which passes through the park and offers hikers a chance to experience the beauty of the Appalachian Mountains.
The Delaware Water Gap National Recreation Area is also a popular destination for camping. The park has several campgrounds that offer a variety of camping experiences, including rustic tent camping and RV camping with full hookups. Visitors can choose from several campgrounds, including Dingmans Campground, Kittatinny Campground, and River Beach Campground. In addition, the park has several picnic areas that are perfect for a day trip or a family outing.
The park is open year-round, with each season offering a unique experience. In the spring, the park comes alive with wildflowers and the sound of rushing water. In the summer, visitors can enjoy the warm weather and participate in water-based activities. In the fall, the park is transformed by the changing colors of the leaves, and in the winter, visitors can experience the park's serene beauty covered in snow.
The Delaware Water Gap National Recreation Area is a hidden gem in Pennsylvania that offers visitors an escape from the hustle and bustle of everyday life. With its stunning natural beauty, rich history, and endless recreational opportunities, it's the perfect destination for anyone looking to connect with nature and create lasting memories.