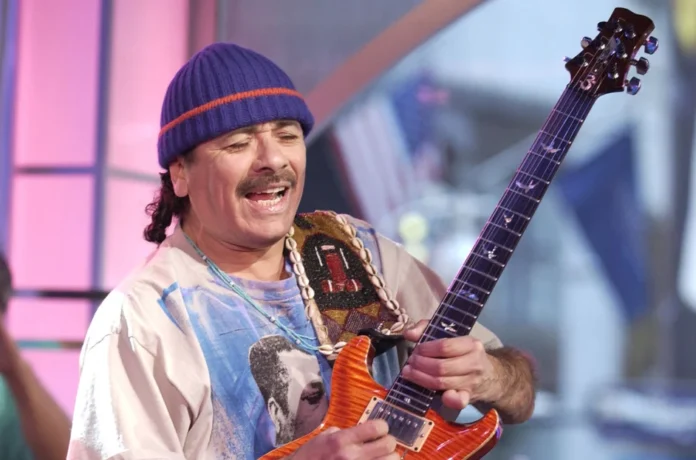 For over five decades, Carlos Santana has been one of the most influential and recognizable guitarists in the world. Born on July 20, 1947, in Autlán de Navarro, Jalisco, Mexico, Santana's music is a unique blend of rock, blues, and Latin American rhythms. He has earned countless accolades, including 10 Grammy Awards and three Latin Grammy Awards, and has sold over 100 million records worldwide. In this article, we'll delve into Santana's career and his impact on the music industry.
Early Life and Career
Santana's family moved to San Francisco when he was a teenager, and it was there that he began to develop his musical style. He played in various bands in the city's vibrant music scene, and in 1966, he formed the Santana Blues Band with keyboardist and vocalist Gregg Rolie. The band's sound was a mix of blues, rock, and Latin rhythms, and they quickly gained a following.
Their breakthrough came in 1969 when they played at the Woodstock festival, which catapulted them to stardom. Their debut album, simply titled Santana, was released the same year and became an instant classic. The album's hit single, "Evil Ways," became Santana's first Top 10 hit, and the band's unique sound made them stand out from the crowd.
Musical Style and Influences
Santana's music is a fusion of various genres, including rock, blues, jazz, and Latin American music. He cites various influences, including B.B. King, John Lee Hooker, and Tito Puente, among others. His unique sound is characterized by his signature sustain-heavy guitar solos and his use of Latin American rhythms and percussion instruments.
Santana's music has always been a celebration of his Mexican heritage and his love for his culture. He has incorporated traditional Latin American rhythms, such as salsa, merengue, and cumbia, into his music, which has helped to expose these genres to a wider audience.
Impact and Legacy
Santana's impact on the music industry cannot be overstated. He was one of the pioneers of the Latin rock movement, and his music has influenced countless musicians across the globe. His collaborations with other artists, such as Rob Thomas, Michelle Branch, and Wyclef Jean, have introduced his music to a new generation of fans.
His influence can also be seen in the various tribute albums that have been released in his honor, including the 1999 album Supernatural, which won nine Grammy Awards, including Album of the Year. The album featured collaborations with artists such as Rob Thomas, Eric Clapton, and Lauryn Hill, and it helped to reintroduce Santana's music to a new generation of fans.
Carlos Santana's music is a celebration of life and a reflection of his love for his culture and his heritage. His unique blend of rock, blues, and Latin American rhythms has made him one of the most recognizable and influential guitarists in the world. His music has touched the hearts of millions, and his legacy will continue to inspire future generations of musicians.