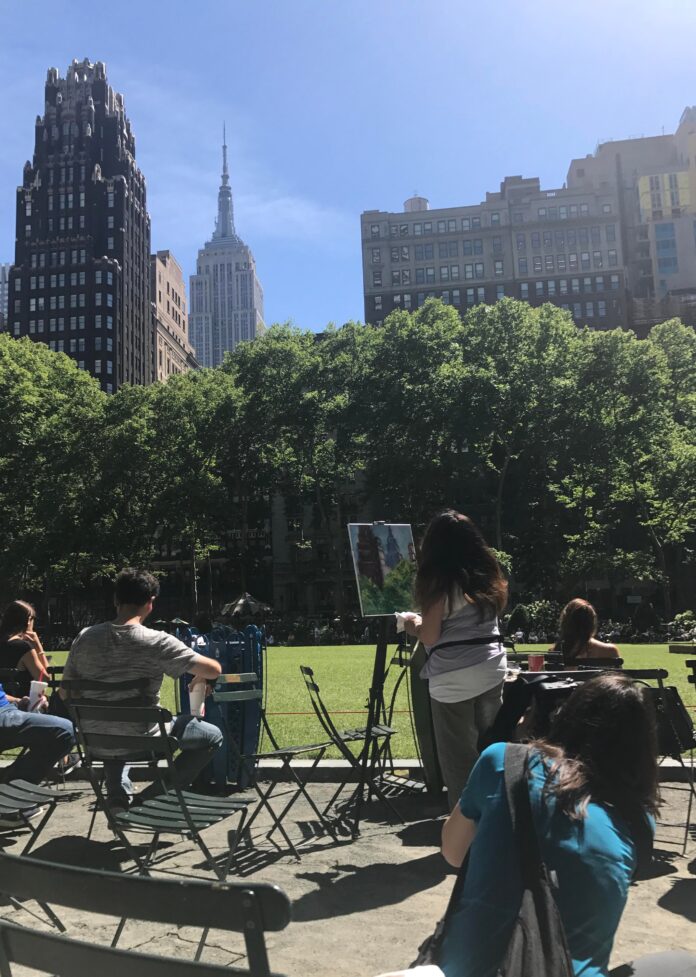 Located in the heart of Manhattan, Bryant Park is a lush and vibrant oasis that offers a tranquil escape from the hustle and bustle of the city that never sleeps. This beautiful public park, which is situated between Fifth and Sixth Avenues and 40th and 42nd Streets, covers over nine acres of land and is one of the most popular destinations for locals and tourists alike.
The history of Bryant Park dates back to the mid-19th century when it was used as a public square. It was later named after William Cullen Bryant, a prominent poet and editor, who was a strong advocate for the creation of public parks in New York City. In the early 20th century, the park underwent a major renovation, which included the construction of the iconic Bryant Park Fountain and the New York Public Library.
Today, Bryant Park is a hub of activity and entertainment, with a wide range of activities and events that take place throughout the year. During the summer months, the park is transformed into a bustling outdoor market, with food vendors, pop-up shops, and live music performances. Visitors can also take advantage of the park's free public WiFi, which covers the entire park and makes it easy to stay connected while enjoying the beautiful surroundings.
In the winter, Bryant Park transforms into a winter wonderland with its renowned Winter Village. The park is transformed into a festive holiday market with over 170 kiosks selling everything from jewelry and clothing to homemade baked goods and hot cocoa. Visitors can also take a spin on the park's famous ice skating rink, which is open from October to March and offers stunning views of the surrounding skyscrapers.
But Bryant Park is not just a destination for seasonal events. Throughout the year, the park offers a wide range of activities, from outdoor yoga classes and film screenings to live music performances and literary readings. The park also has a vibrant social scene, with many New Yorkers using it as a place to meet friends, work remotely, or simply relax and enjoy the beauty of nature.
Bryant Park is truly one of the jewels of New York City, a place that offers something for everyone, no matter the season. Whether you're a local or a visitor to the city, a trip to this magnificent park is an absolute must-do. So take a break from the hustle and bustle of the city and spend some time in the tranquil and beautiful surroundings of Bryant Park.