"FORBIDDEN WOMANHOOD" by Maryam Zahirimehr / wins Best Screenplay at The International Filmmaker Festival of New York, Edition 11.
The sweet world of Mahi, a 12 yr girl, gets shattered by the perception that she realizes from her mother's wrong explanation in response to Mahi's question, "How does a woman get pregnant?"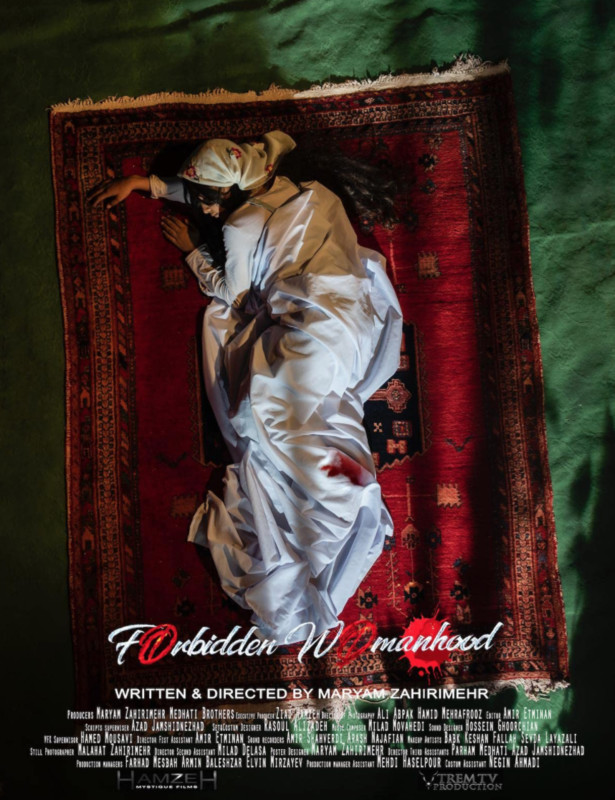 Screenwriter of the movie, Maryam Zahirimehr, is director, writer, photographer, and producer, is a native of Iran residing in the USA. Her enthusiasm for photography, cinematography, and painting led her to pursue academic education and ended up receiving her Master of Fine Art from Lesley University, USA.
Her accomplishment as a writer-director-producer, displayed in her first feature film, "Endless?". The movie received the best international feature award at 17th Boston IFF (USA), New York (NYCIFIF) (USA), (RIFFA)(CANADA), and abundant international film festivals in 2018. Endless? has repeatedly been announced as an official selection in numerous prestigious film festivals such as the Kolkata film festival, 2018. She is currently in post-production on her second feature film, "Forbidden Womanhood" which is about child ignorance/harassment. The majority of her films focused on women's violence, ignorance, and social issues. She emphasizes expressing her stories through her specific artistic, poetic, and metaphorical way. Her burden is giving a clear voice to voiceless women around the world via her conceptual art.