A movie from Ukraine is awarded Best Feature Film at The International Filmmaker Festival of New York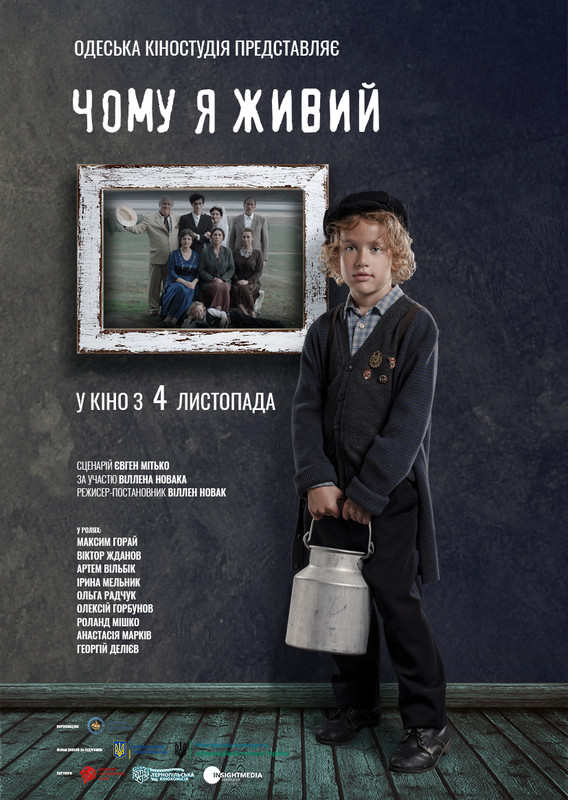 The story in the film is told by a ten-year-old boy Zhenya.
Mariupol. Pre-war life in a small Ukrainian town on the shores of the Azov Sea, with a good family life, quarrelsome neighbors, amateur opera, denunciations in the "NKVD" and a dance floor in the city garden, the persecution of religion and, of course, with love.
Seventeen-year-old Frosya and Lyonchik fall in love with their first passionate love and dream of getting married. But Frosya is Ukrainian, and Lyonchyk is Jewish. It is very difficult for the girl's father to be related to his family. Oleksiy Ivanovich is a good man, but a kind of Orthodox believer. How can he give up his beliefs and let people with a different religion into his family?
The tragicomic situation turns in favor of lovers. The news of Frosya's pregnancy changes the situation. A girl, Lorochka, was born. And it happened on the first day of the war. Lyonchik went to the front, ordering Frosya to take care of their daughter.
Soviet units retreated through the dusty streets of a small Ukrainian town. Occupation. Bombed dance floor, denunciations, looting, fascist terror against Jews; shoot everyone, even children of mixed blood. On the altar of saving human life, each of the heroes now lays down his painful sacrifice – and Alexei Ivanovich, and Ovsiy Khavkin (Lyonchik's father), and Frosya.
By the end of the film, teenager Zhenya grows into a nineteen-year-old boy and finishes his story in the peaceful post-war years. After ten years of Stalinist camps for his connection with a German officer, the elderly Frosya returns to the yard of his native house. She fulfilled the husband's will, saved their daughter, paying the price demanded by the circumstances.