Exclusive Interview with Barbara Johanna Billeiter alias Duckylemon – Artist
Barbara Johanna Billeiter, also known under her artist's name as "Duckylemon", is a surrealist painter from Franconia in Germany.
As a child Barbara loved painting and was interested in art. She proved that she was talented at a young age when she won 3rd place in a European school competition with her depiction of a Phoenix rising from the ashes.
After the death of her husband when Barbara was 30 years old, she began to study art in Darmstadt Germany and later graduated with an art diploma.
Barbara has found her own unique style of painting. She lets her own adventures and experiences flow into her work, whether they were beautiful or unpleasant. Thus, darkness and light, sweetness and bitter unite in a game of contrasts. Barbara's paintings show an incredible amount of detail, hidden objects, and messages. Some even classify her work as "horror vacui", which means "dislike or fear of leaving empty space".
For Barbara, the eyes of her characters are the most important, because they are the gateway to the soul, as they can be very expressive without having to speak a single word.
How do you stay up to date with creating?
I like to exchange ideas with other artists. Through today's media, this is easily possible, no matter where you are. There is so much wonderful art around the world. I already have some collaborations with other artists in prospect, which I am very much looking forward to and excited about.
Tell us your digital painting and NFTs?
I am relatively "new" to this subject. When someone approached me on Instagram at the end of last year and asked about my NFTs, I didn't know at all what he meant. But that changed quickly, and I started with my first digital paintings. In the beginning it was totally unusual for me to work with a tablet instead of a brush and canvas. The first attempts were frustrating, but slowly I began to like this new technique and I threw myself with passion into my projects. This spring I was able to sell my first collection. It was my "Rolling Bananas – Vol. 1 – 4, my homage to the legendary Rolling Stones. I was very happy!
Meanwhile I love the digital painting very much. I have remained true to my own style and was allowed on the "Old Master Meme Gallery" (OMMG) www.ommg.art
to bring out my Genesis. This project is currently running and has been a great moment for me.
What are your goals as a painter?
I tell stories with my painting, in which mainly my own adventures and experiences flow. Thus, I want to make the viewer curious and my paintings more interesting and energetic. I love it when darkness and light, sweetness and bitter unite in a game of contrasts. I want people to be able to tell immediately from my painting style, this is Duckylemon.
What does painting mean to you?
Painting is a great medium for me to express my feelings and ideas. You have so many possibilities through colors and materials. First is the idea for a new painting and while doing it I spontaneously decide what and how it will be best expressed.
There are so many important artists, whether past or present. I like to dive into the works of other artists for a long time and let them tell me their thoughts, feelings, and moods.
Describe your biggest accomplishment to date?
I don't think I can because I believe "accomplishment" is in the eye of the beholder.
But I would say, and this has nothing to do with my painting, I did a good job raising my son, because he has become a wonderful person. I am very proud of him.
What skills are important for a successful career in painting?
You must always stay true to yourself, but still be very open to everything new. It also takes a lot of luck to find the right people who understand your art, like it and support you.
For example, it is very important for the NFTs that the community supports each other. At this point I would like to thank all my active followers and friends of my art. They give me confirmation to continue.
What are you currently working on?
I'm working on several projects, but I hope to finish my latest two paintings, which are a New York bar and the Brooklyn Bridge, soon. I paint both on canvas as well as digitally. I'm doing them a little differently digitally though, with more details. Details are my obsession, and my paintings show a tremendous amount, because I love to hide objects and messages.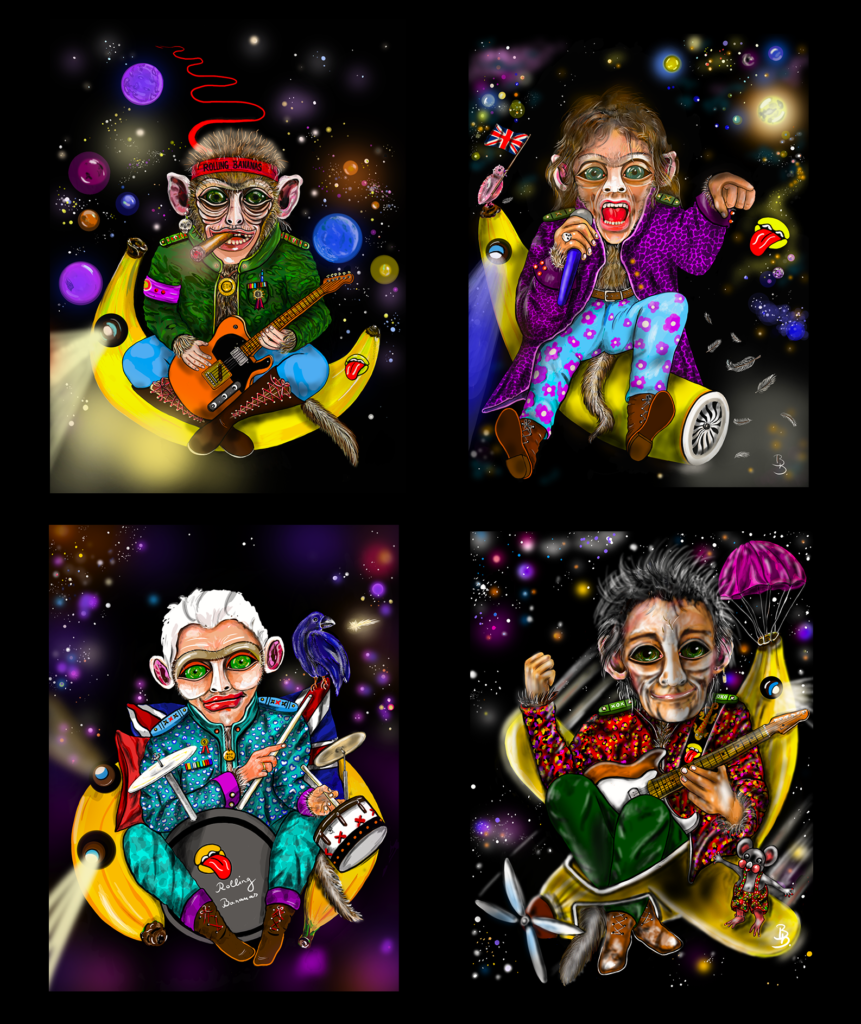 Do you express yourself creatively in any other ways?
Not really. I used to write poetry, but I'm more into colors. You can see immediately what you're creating, and it gives me power right away. I'll stick with the painting.
What do you think about online gallery?
I think a lot of that, especially at the present time. I believe they are a huge step towards overcoming distances without having to be present in real life, and they are the future.
I was lucky that the "Old Meme Gallery" took me in. This allowed me to learn a lot of new things, about digital art and NFTs. This gallery connects well-known and fantastic artists with modern technologies and brings their art to the block chain. I think this is a great idea and am impressed by what is possible these days.
What has been your personal key to success?
Patience and perseverance! You need a lot of it and because I am by nature rather the opposite that was so far particularly difficult for me. But it's worth it, because good things come to those who wait, so they say finally.
What's next?
Paint, and paint again. In a few months from now I will make a new collection with the "Old Meme Gallery". I am already looking forward to that and there are also some collaborations planned with other NFT artists.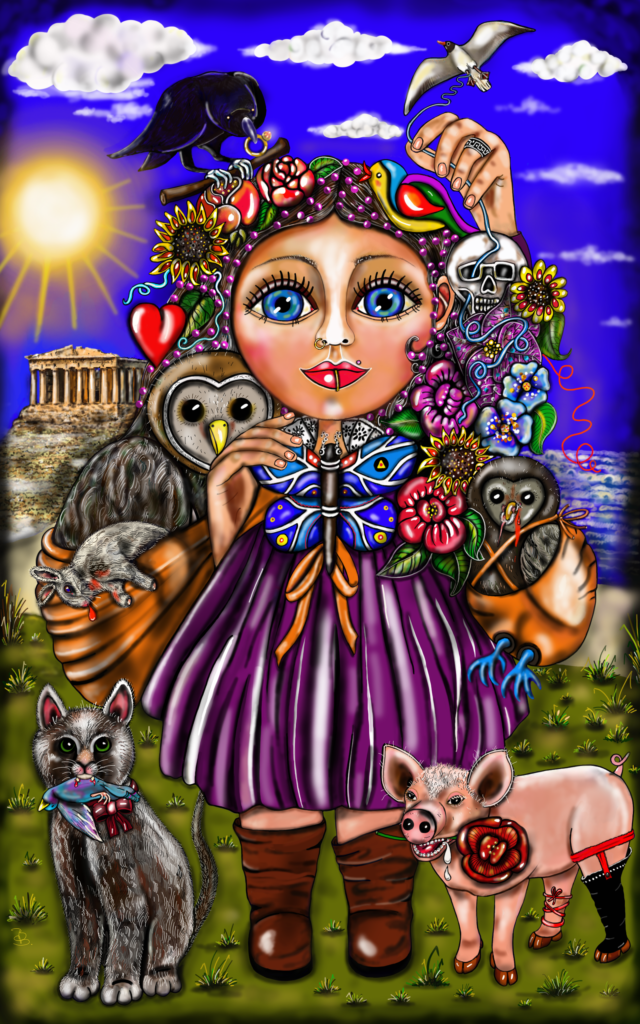 Where can everyone keep up with you to learn more? …social media… website
https://www.ommg.art/artist/duckylemon