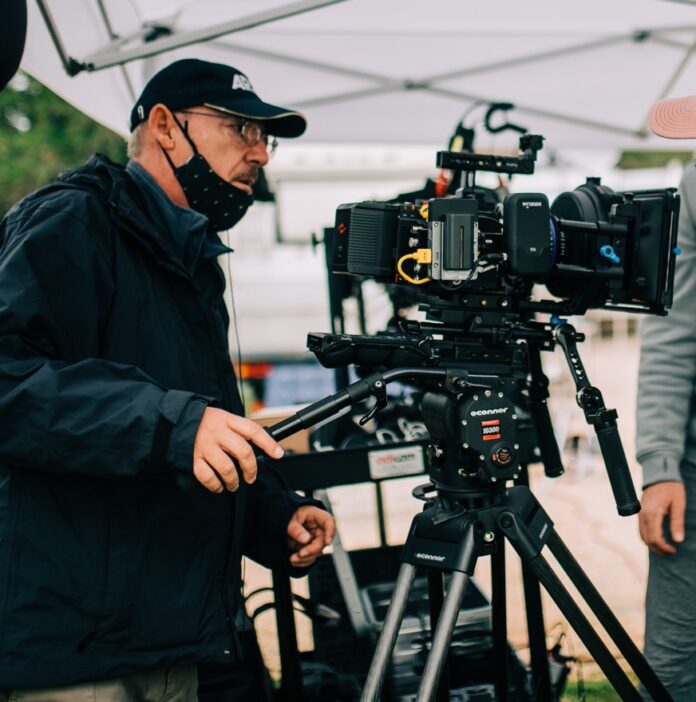 Exclusive Interview with Lou Di Giorgio – Writer/ Director/ Photographer
Since the age of 14 my passion was for photography and filming and at 19 years old I was one of the younger entrepreneur in Switzerland by opening a professional photo laboratory with six employees and clients from the region, till Zurich, Vaduz and Milan. Then I left the laboratory at 23 years old to move back to the camera and after a photographic freelance job with American Native in Oklahoma, landscapes in Argentina and New Zealand for Grazia Neri stock agency in Milan, few workshops with world wide famous photographers like Deborah Turbeville and Peter Gasser (former Ansel Adams student), I end up as an assistant of the fashion photographer Mike Reinhard in New York where I build my skills to do the 8×10" Ethnic Polaroid collection around the world for 5 years. When the digital cinema was a reality with the first RED One camera I bought, I was involved in renting my equipment for several TV commercials for Nike, Audi and more in Tenerife and in 2009 it was used for "Clash of the Titans" in Tenerife again. In 2012 I produced the Spanish movie "El Clan" with director Jaime Falero, a young talented director that had the chance to continue his career with "Project 12, The Bunker" with Eric Roberts and more recently, in 2019, I collaborate as associate producer, set photographer and support actor in his last movie "Ron Hopper's Misfortune". In the past 2 years I was working to put together the first draft of the script "Kristel" witch is presently a film project in development. Meanwhile I participate as crew in several documentaries, shorts and commercials, most in Algarve (Portugal) where I rent out also professional audiovisual equipment.
During the 1st lockdown in 2020 I did "ALONE" a short movie that win an award in Hollywood and beginning 2021 a more bigger production with the short LOCKED LOVE, as director, writer and co-producer. Beginning 2022 I directed a new short, A CHRISTMAS GIFT, in Portuguese which is in the editing process at the moment.
At the present time I'm available for audiovisual productions mostly in Tenerife, southern Spain, as Andalusia and in Southern Portugal, in Algarve during the low season. I own film professional equipment as the MAVO 6K s35 EF/PL mount camera (similar to the Arri Alexa Mini, but cheaper and lighter), with Zeiss CP.3 lenses and Atlas Anamorphic, as well gimbal, easyrig, dolly, jib, car mount, LED lights up to 40'000 lux @ 3m power and audio recording equipment from mixer, boom and lavalier mics. Beside English, I speak Italian, French, Spanish and some German.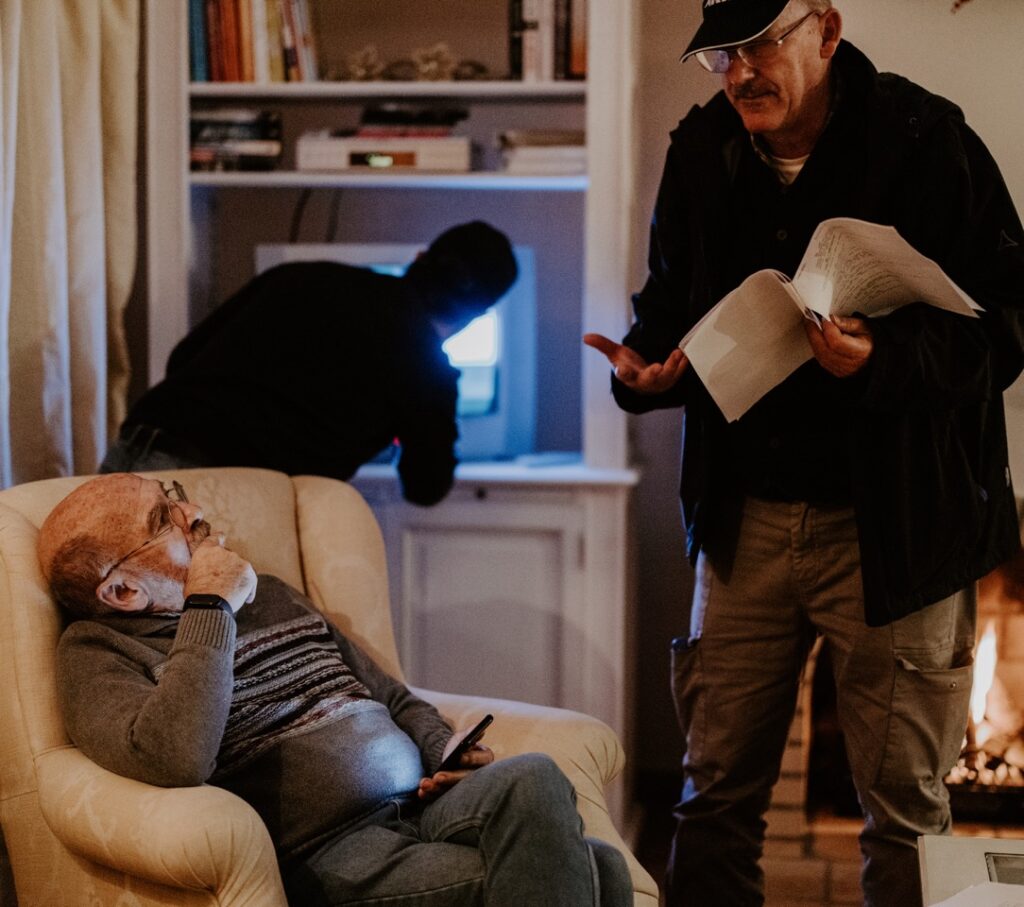 NY Glam: What projects are you currently working on?
I'm working on the final editing of the short movie we just finish to shoot in Algarve, Portugal, "A Christmas Gift" ("Um Presente de Natal", in Portuguese) and make "Kristel", the script subject of this interview, becoming a real movie project ready to shoot soon.
NY Glam: What makes a film great for you? Are there certain qualities that make a film better for you?
Characters must be empathic, maybe this is a reason why superheroes have such success. In case of Kristel, she is very funny, every body will love her and the talent I cast already in New York is fantastic. Also the story must "roll" and the photography and soundtrack must be awesome.
NY Glam: As a screenwriter, what is the most important aspect of building a character?
As written above, empathy is the 1st ingredient of a successful character.
NY Glam: How important is for you being a finalist at International Screenwriting Competition –ISC?
It's an amazing achievement, I'm really thankful to ISC. This is an important step to be noticed and hopefully to be able to get the necessary support from producers and distributors to make this project coming alive.
NY Glam: Top 3 favorite projects that you have been involved in?
"El Clan" the 1st feature film I produced from film director Jaime Falero in Tenerife (Canary Islands) and of course my last two shorts I directed in the last 12 months, "Locked Love" and "A Christmas Gift".
NY Glam: Do you express yourself creatively in any other ways?
Cooking, photography, film directing
NY Glam: What advice would you give to someone who wants to have a career in filmmaking?
Better to find a more useful job like carpenter or engineer. But if there is such a passion for filmmaking, doing a film school like the NYFA and try to be on set also for free as many times as possible to learn the secrets of filmmaking and gain the needed experience, reason why we do shorts.
NY Glam: What can we expect from you in this actual year?
Shoot Kristel and bring to film festivals "A Christmas Gift"
NY Glam: Where can everyone keep up with you to learn more? …social media…website
My personal website is www.LouDiGiorgio.com and I'm available in linkedIn and in ImDBPro. Socials? No, I prefer to take my bike and have a tour in the nature